For those who love a warmed-up lunch at work, there are really only two options: the scary communal lunch room microwave and a insulated lunch container, which keeps food warm(ish) but the food needs some sort of liquid to keep its temperature.
The Crock-Pot lunch warmer launched in 2019 but has flown under the radar; the 2020 COVID-spurred work-from-home migration put a pause on desk lunches. But with an increase of in-office hours and the fall season, a new lunch routine makes sense.
The heated Crock-Pot holds 20 ounces of food (think stew, chili, oatmeal, soup or pasta). It has a twist-off lid (that is not entirely leak-proof) and removable insert, which is dishwasher safe. There's a top handle for transport and a cord compartment. Yes, it does require an outlet.
Using the Crock-Pot warmer isn't an instant process like a microwave. It takes between 30 and 45 minutes to get warm; the plus side is that it warms food evenly, instead of a scorching hot plate and lukewarm food.
Crock-Pot Lunch Crock Warmer in rose gold, black/white, red/white, blue/white, green and black from $25 to $40 at Amazon.
Four different styles of lunch box warming kits
The inexpensive heated lunch warmer (great for kids)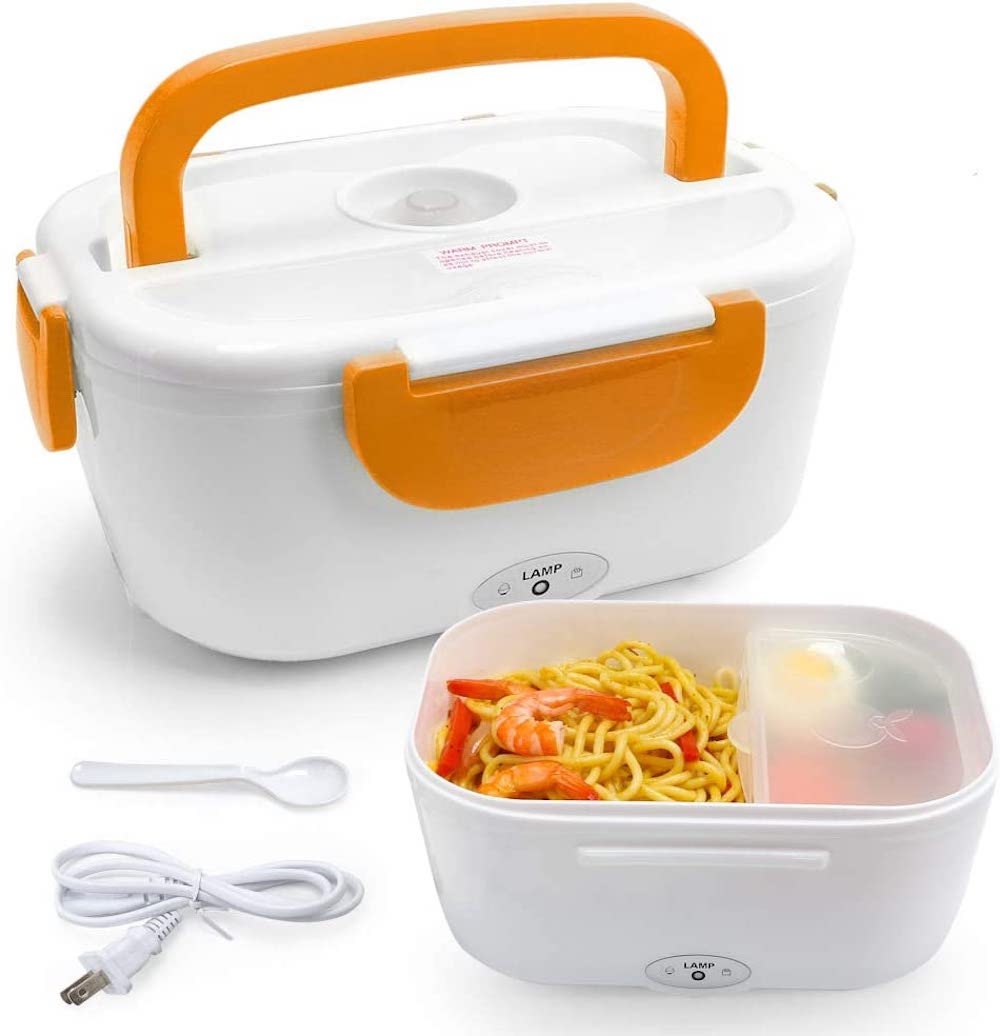 The V-Tech portable lunch box has a snap-on lid (which is not air-proof and will leak if turned over). For those who like a couple of different options for lunch, the 1.5-litre container has two compartments. This takes 20 to 25 minutes to heat up from the time it's plugged in. It's also the least expensive of the bunch. From $15.99 at Amazon.
The heated lunch warmer for the car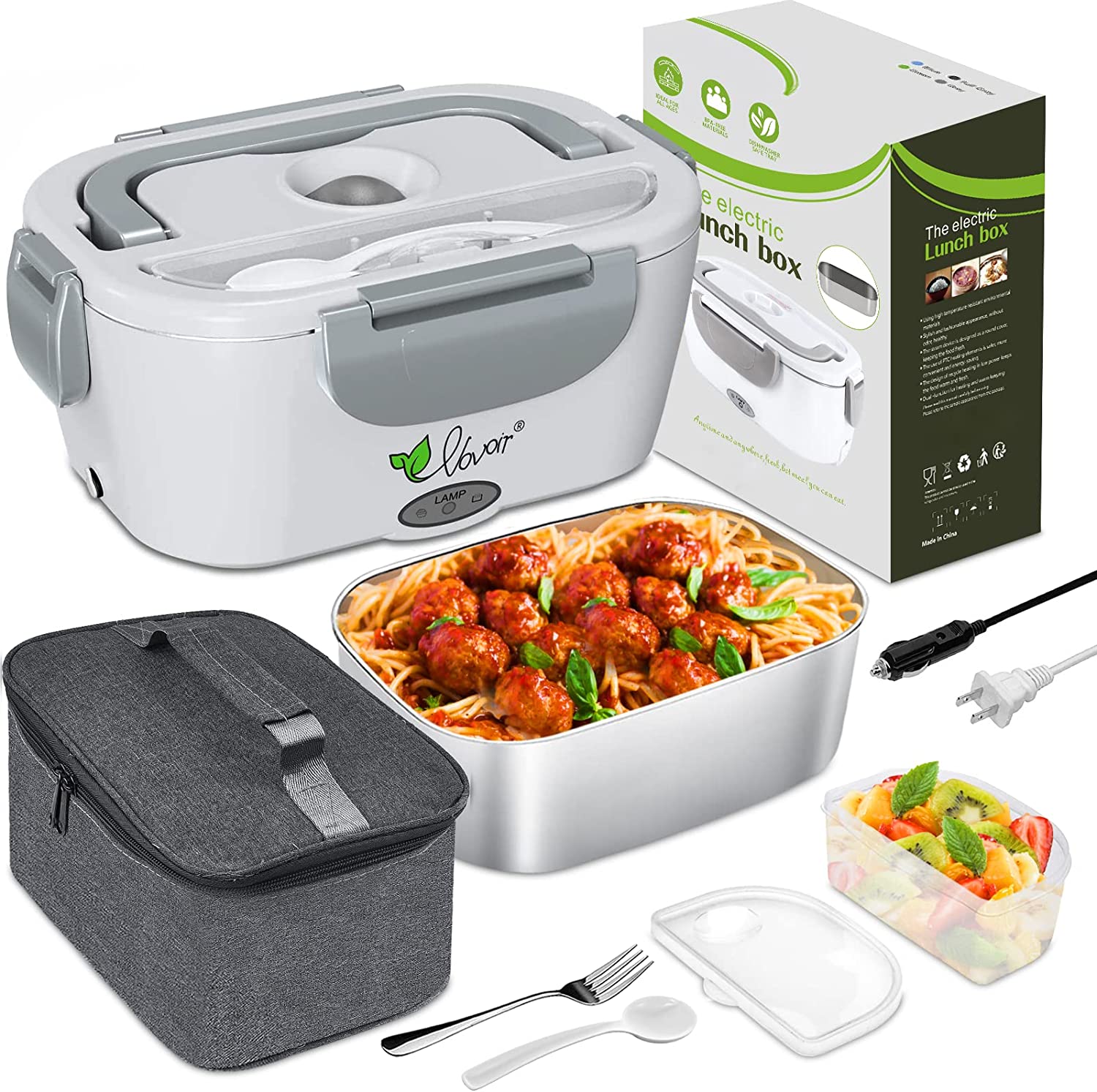 Those who work on the road will appreciate this full service electric meal kit that includes cutlery, a carrying case and a 12V/24V port option (as well as a 110 volt). $45.99 on Amazon.
The Bento box heated lunch warmer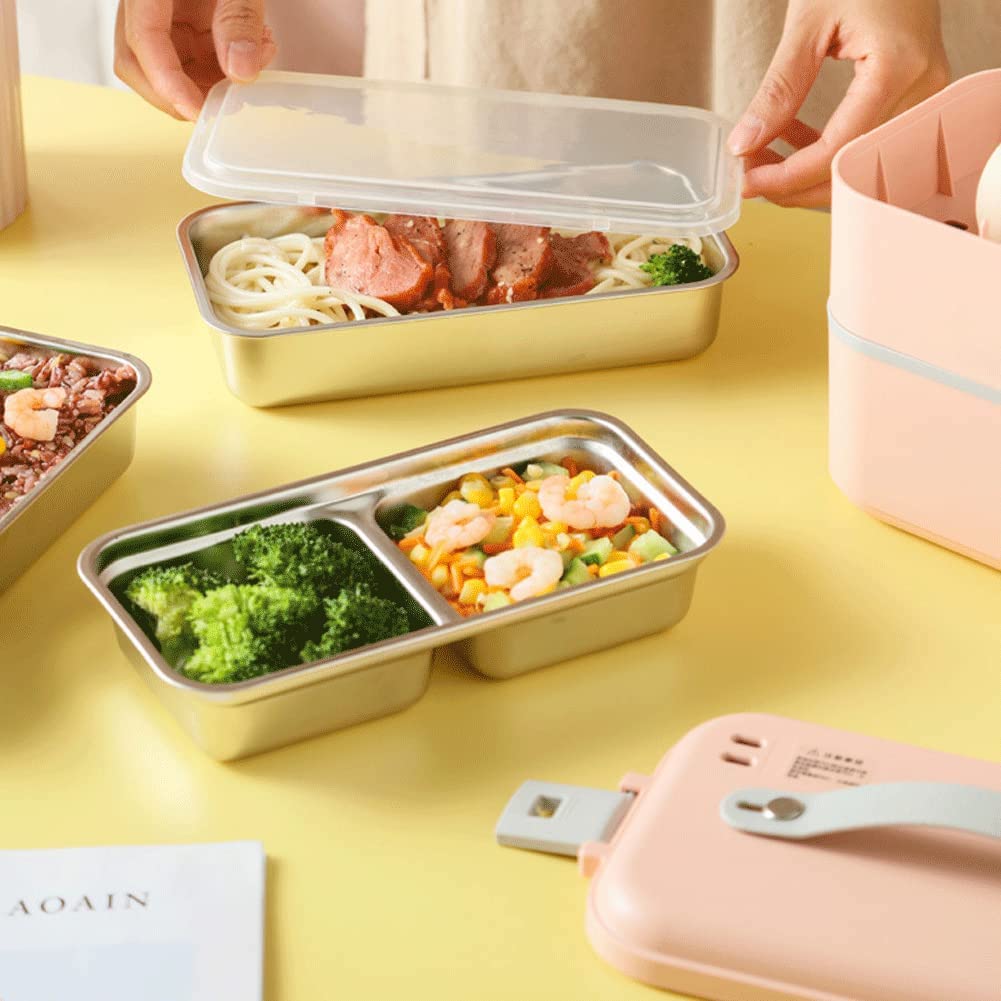 This layered lunch kit has two stainless steel containers split into three compartments. Unlike other boxes, this design uses steam circulation to gently cook small meals and food stays warm for up to four hours. There is a compartment for water and if it is not filled or runs out, it will shut off to avoid burning. $42.99 on Amazon.
The leak-proof heated lunch box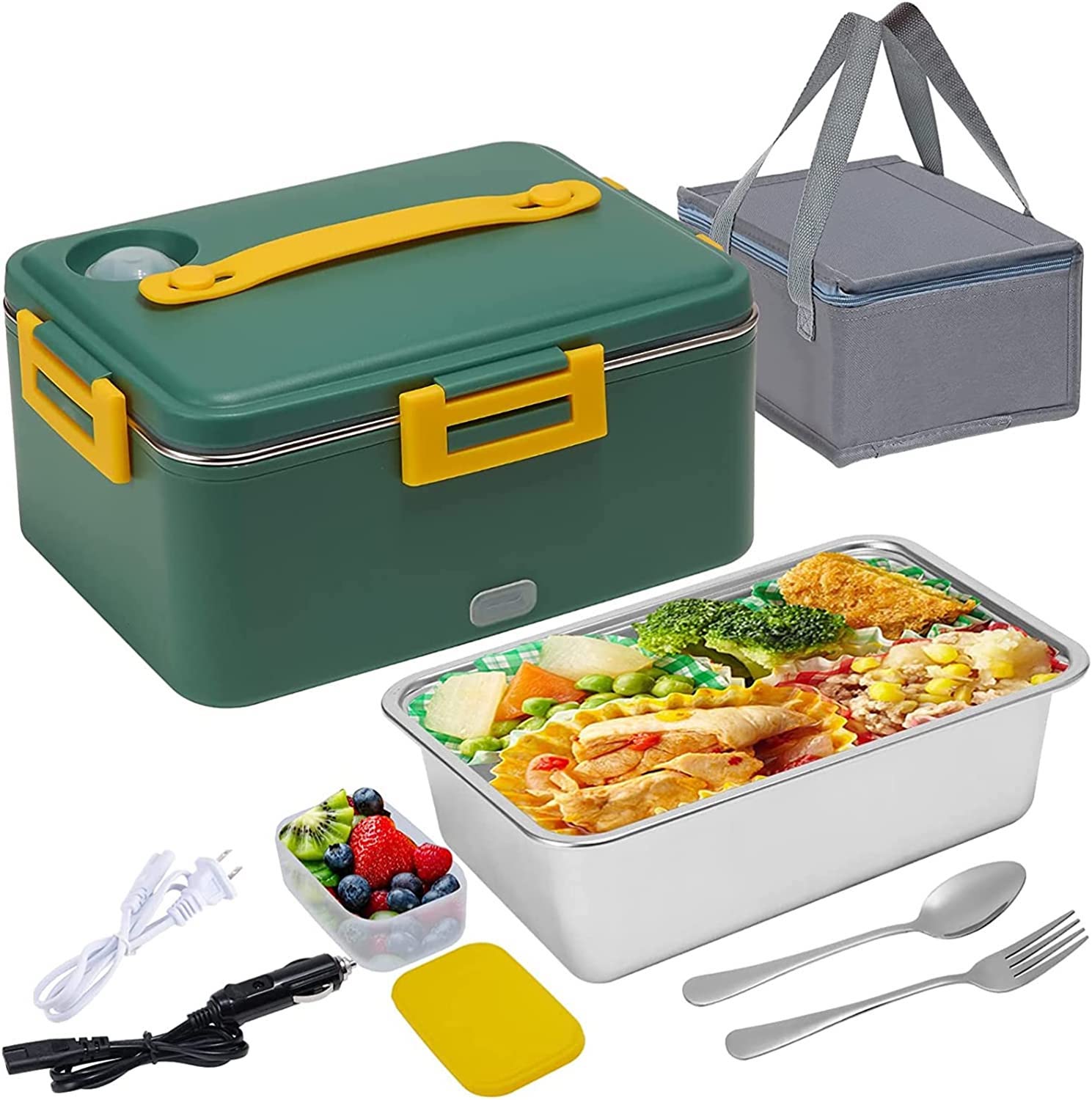 This electric lunch box stands out in two ways: it's leak-proof and the largest of the bunch, with 1.8L capacity. It includes an insulated bag and cutlery, two cords (for car and home or office) and an extra container for fruit or raw veggies. While this is not steam-heated, it is recommended that a bit of water be added to food that has been sitting for a bit of time. It's important to remember to take the cutlery out of its compartment before heating. $49.99 at Amazon.