The kitchen and bathroom are the two big-ticket renovation spaces because of all the stuff you see (like fixtures and cabinets) and the expensive work you don't see (like plumbing). For spaces that have a solid structure and don't need a major overhaul but still feel a little lacklustre, there are ways to bring in colour, texture, and layer decor styles without cluttering the space. These twenty-plus options for bath mats, shower curtains, plant pots and a surprise toilet bowl cleaner that don't cost a fortune but look pretty expensive are shoppable in Canada right now.
START WITH SCENT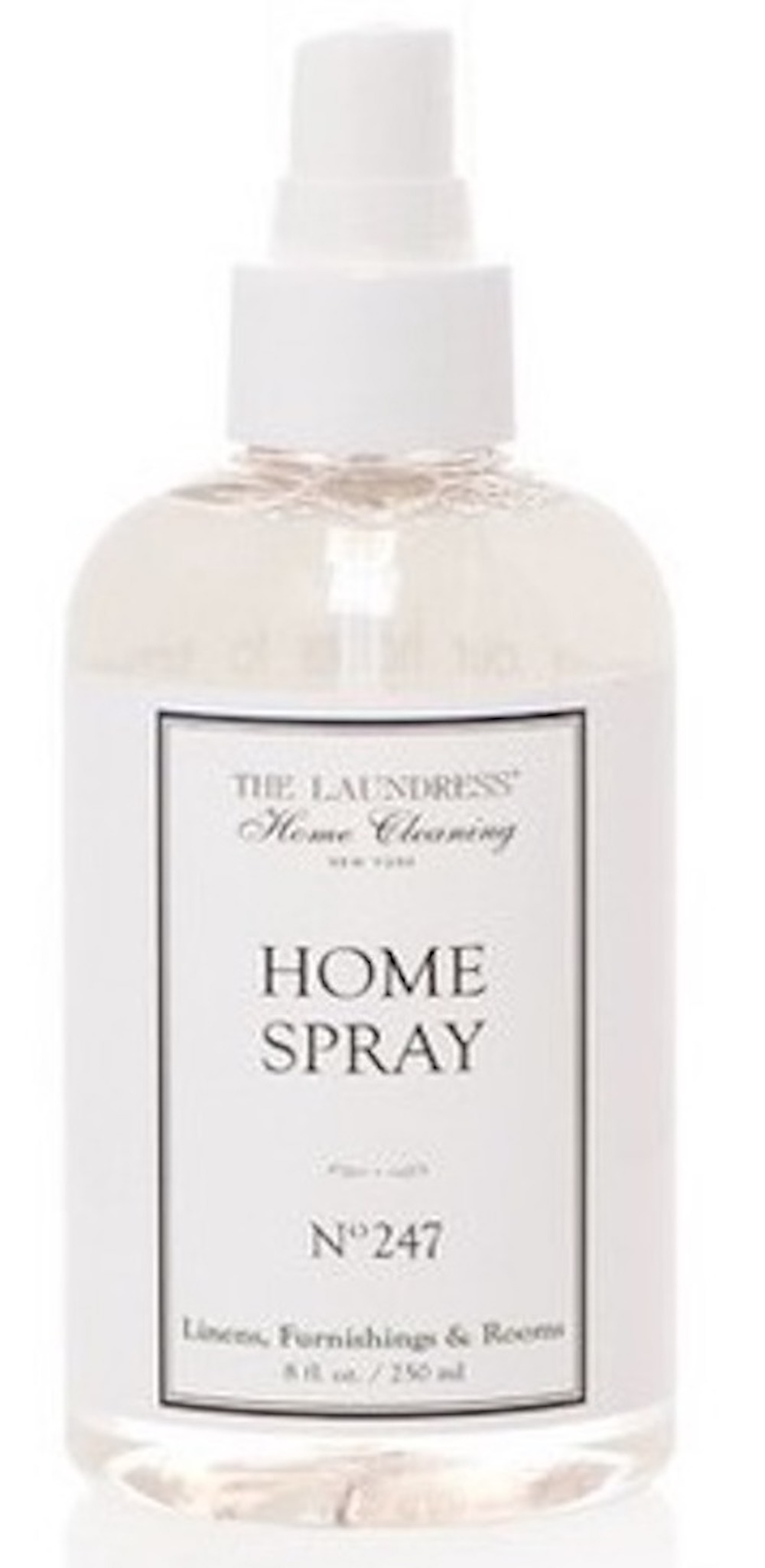 The Laundress's posh home care products line includes this subtle bottle of room spray. No. 247 is full of fresh scents (eucalyptus, pine, lily of the valley, thyme and ylang-ylang), making it a powerful (but not overpowering) odour remover. $21.49 at Well.ca.
HAIRCARE MEETS HAND SOAP
Bar soap in a guest bath has gone the way of the dodo, thanks to COVID. It's all about the pump now.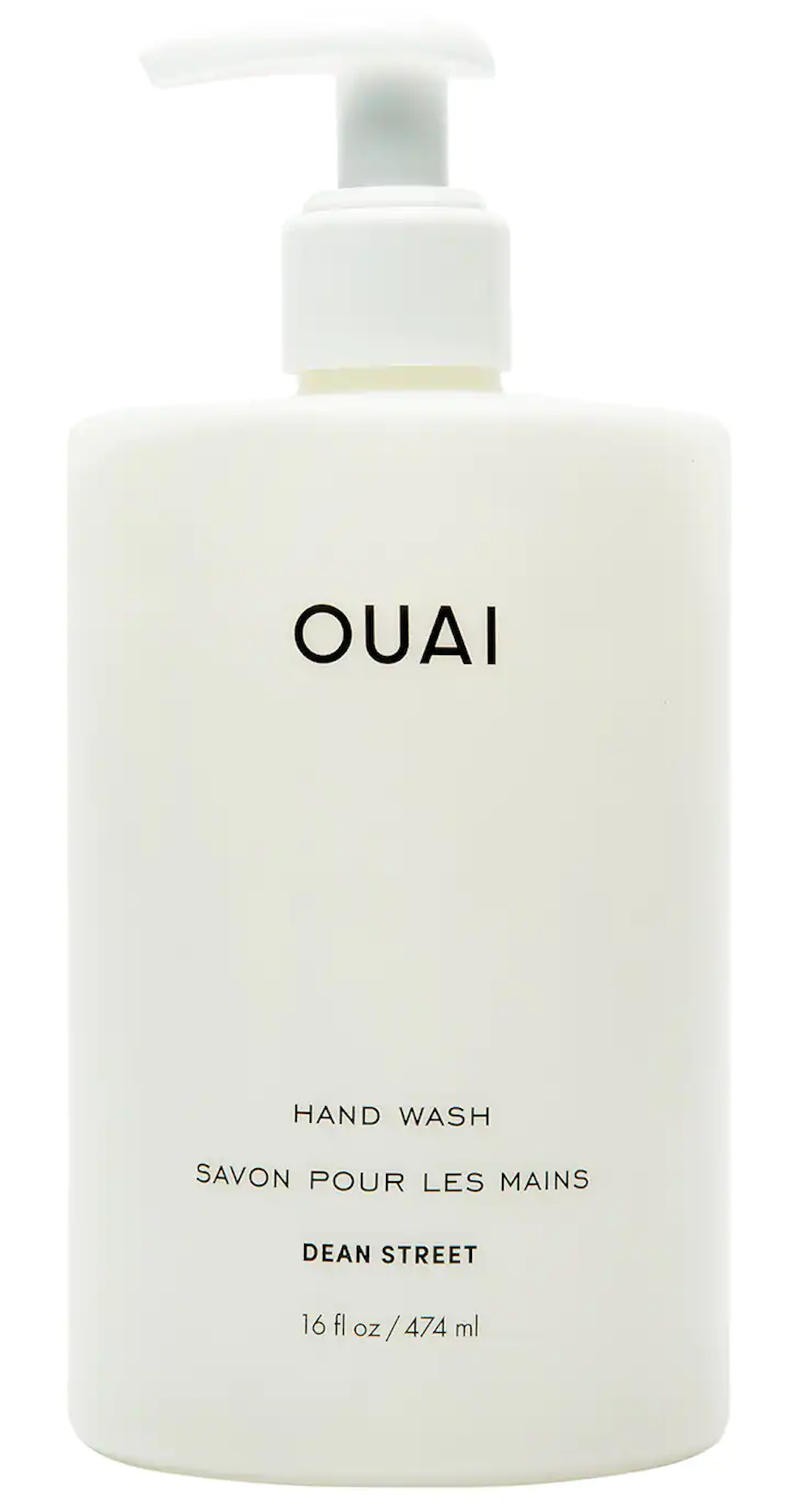 From superstar haircare brand Oui comes this sleekly-packaged hand soap made with moisturizing jojoba and soothing rosehip oil. $35; available online only at Sephora.
THE SHOWER CADDY THAT STICKS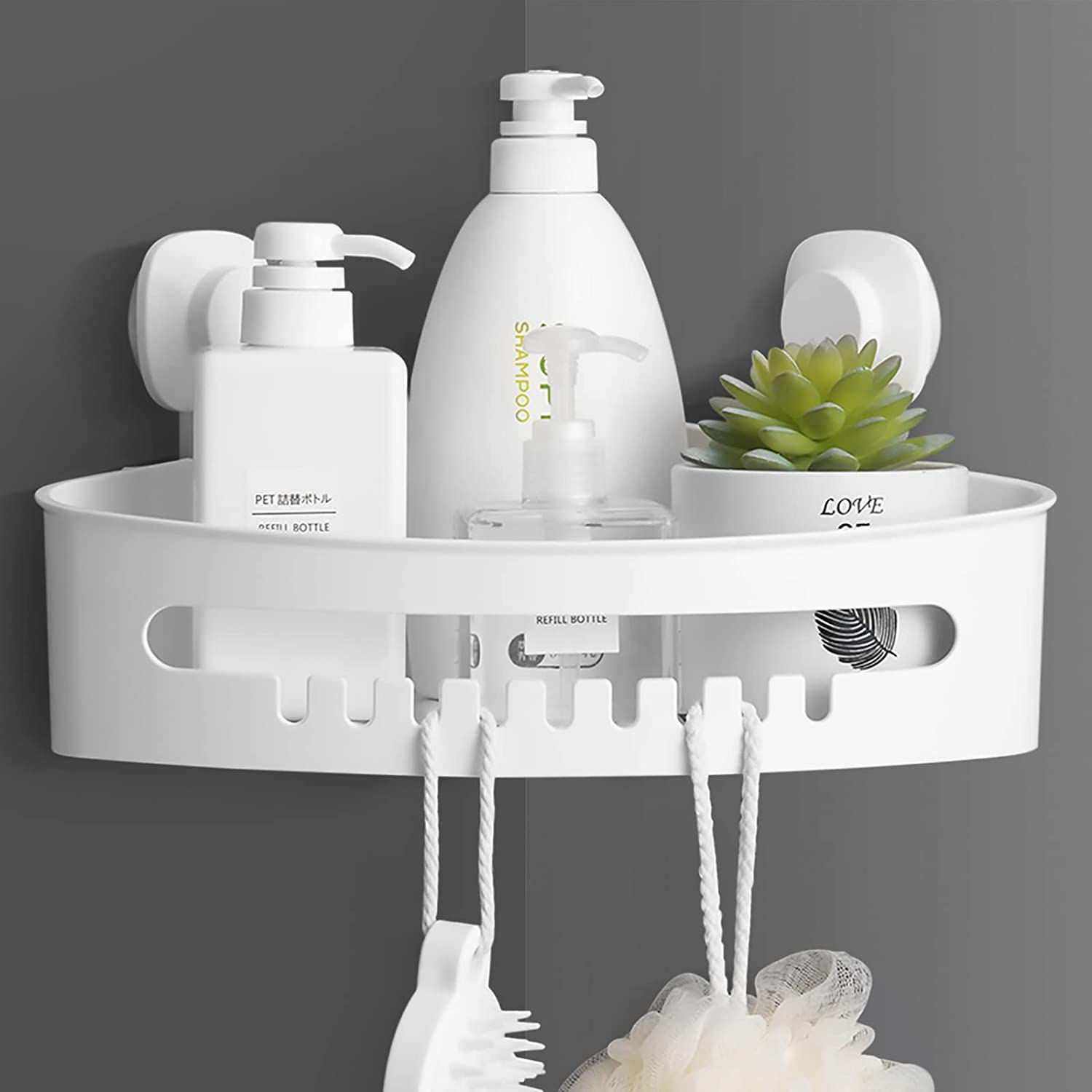 Keep the ledge clear of shampoos and body washes with this corner shower caddy that can hold up 22 pounds and doesn't require any tools. (The bottom has drainage holes to avoid water filling up.) It can be used on tile, glass, stainless steel and other non-porous surfaces. $31.99 at Amazon.
AS CLASSY AS GARBAGE GETS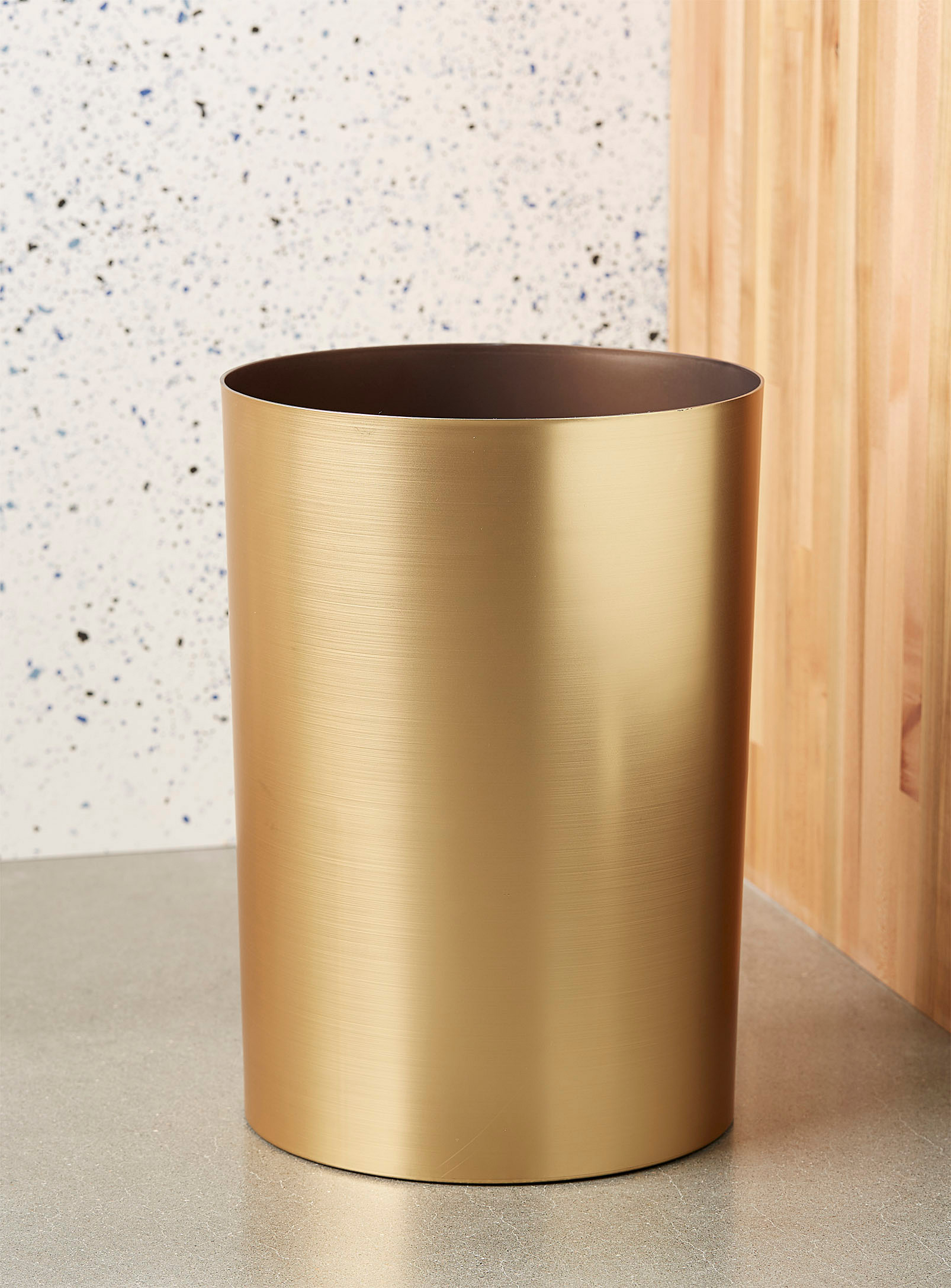 Dispose of waste in the fanciest way possible with this gold garbage pail, which is sleek and minimalist. $24 at Simons.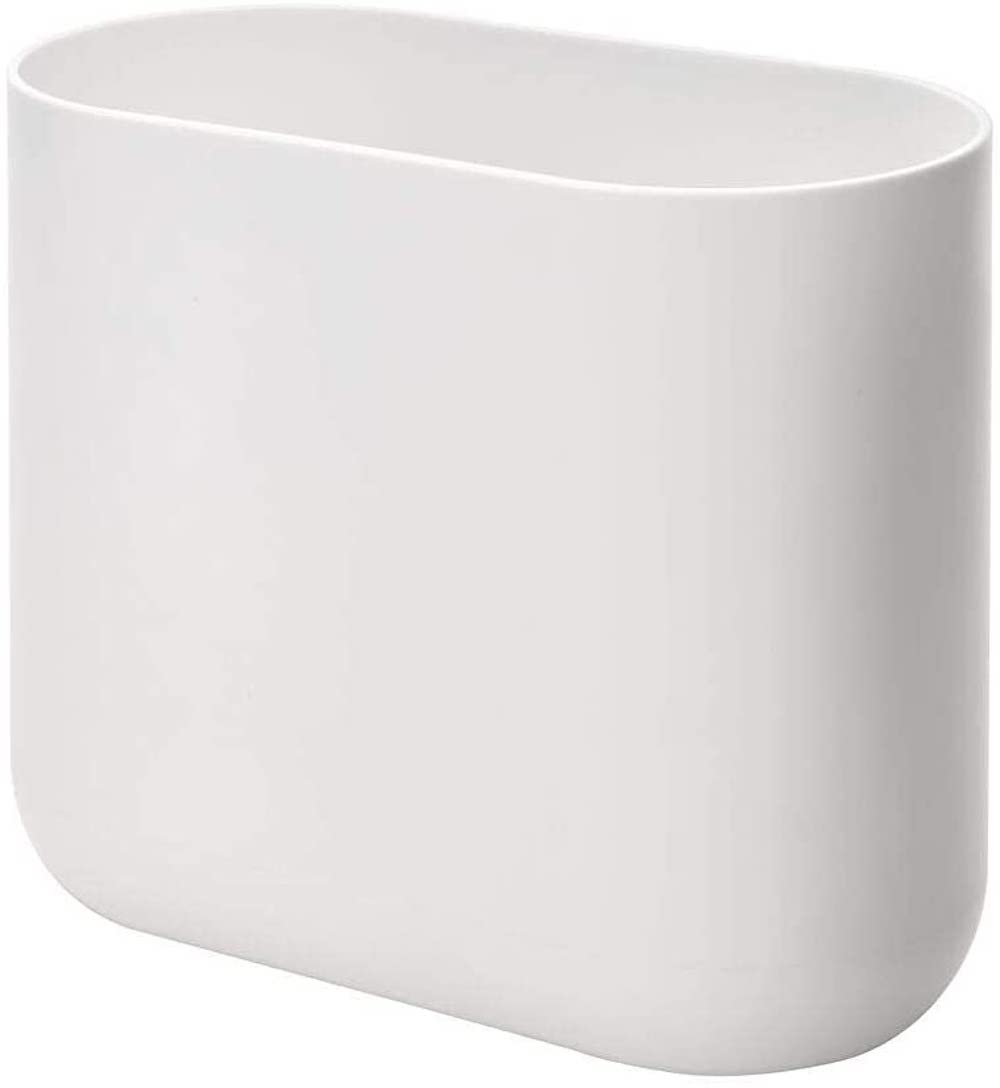 This slim iDesign basket is perfect for tight spaces (like between the toilet and the tub or a vanity). $22.79 at Amazon.
MIRROR, MIRROR... YOU KNOW THE REST
Mirrors make a room look bigger, and hanging more than one is an effective design trick. Mixing the size, shape, and frame makes for an interesting design feature that doesn't have to cost a lot of money.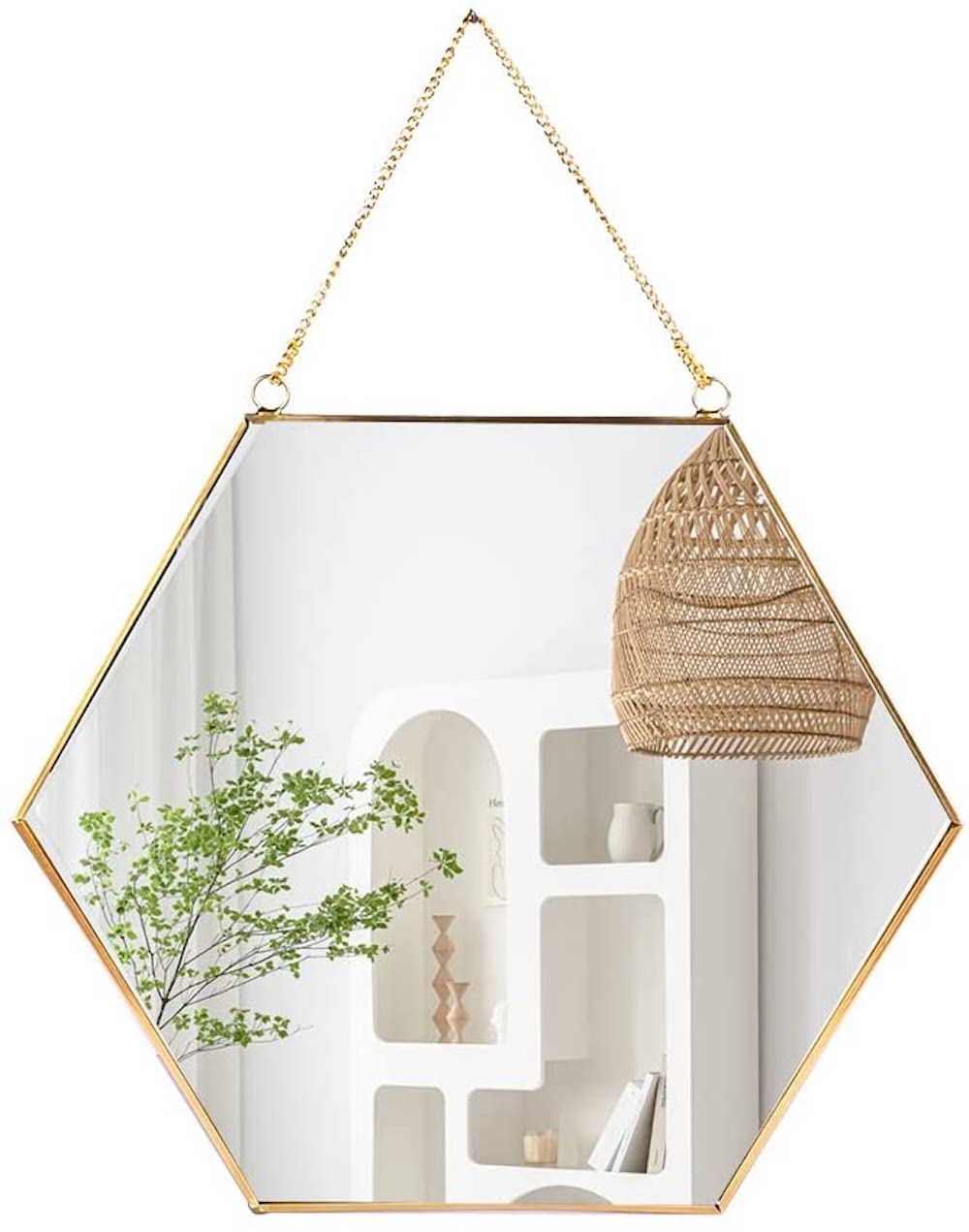 This hexagon mirror is eye-catching, and the gold hanging frame is delicate. Available in three sizes from $32.99 at Amazon.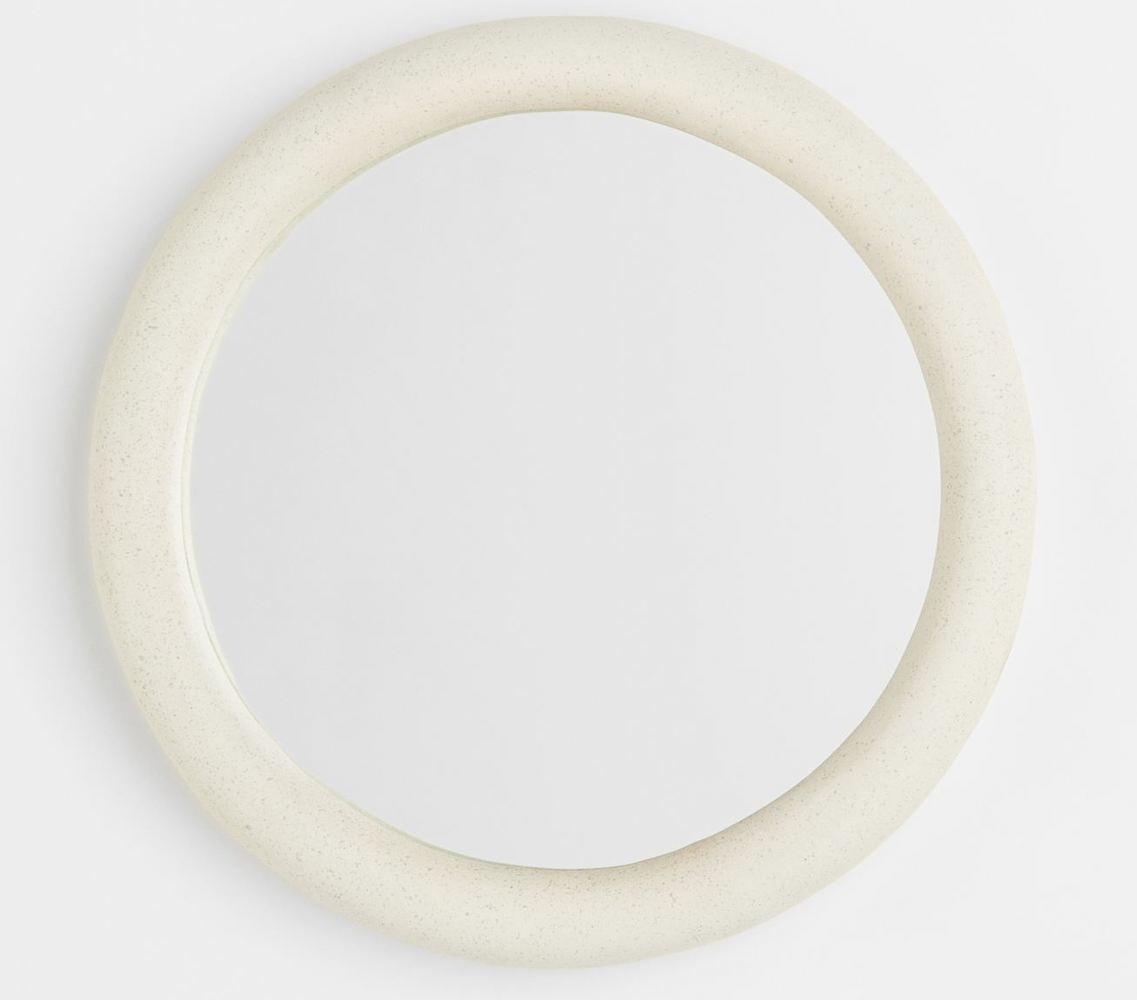 A paper-mâché-framed mirror is a somewhat unique frame and looks pretty sophisticated for the price. $34.99 at H&M.
BATH MATS THAT DO THE MOST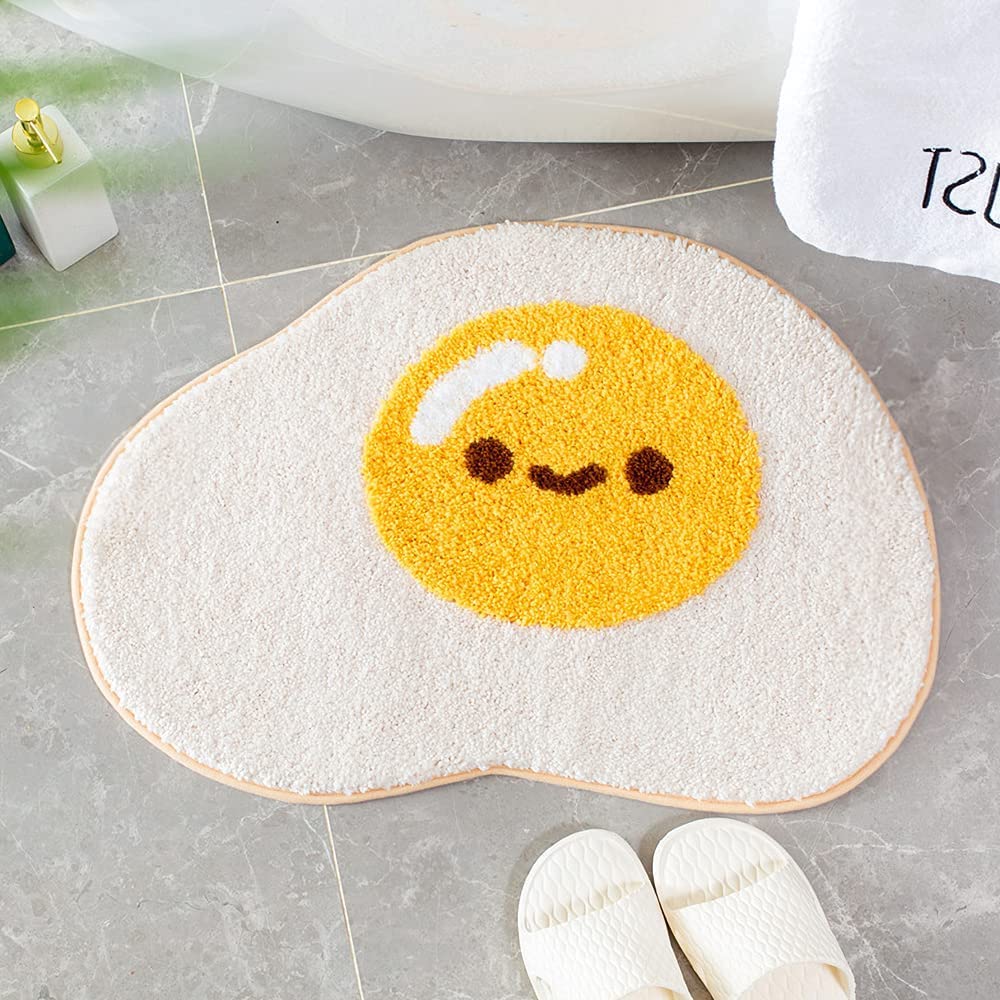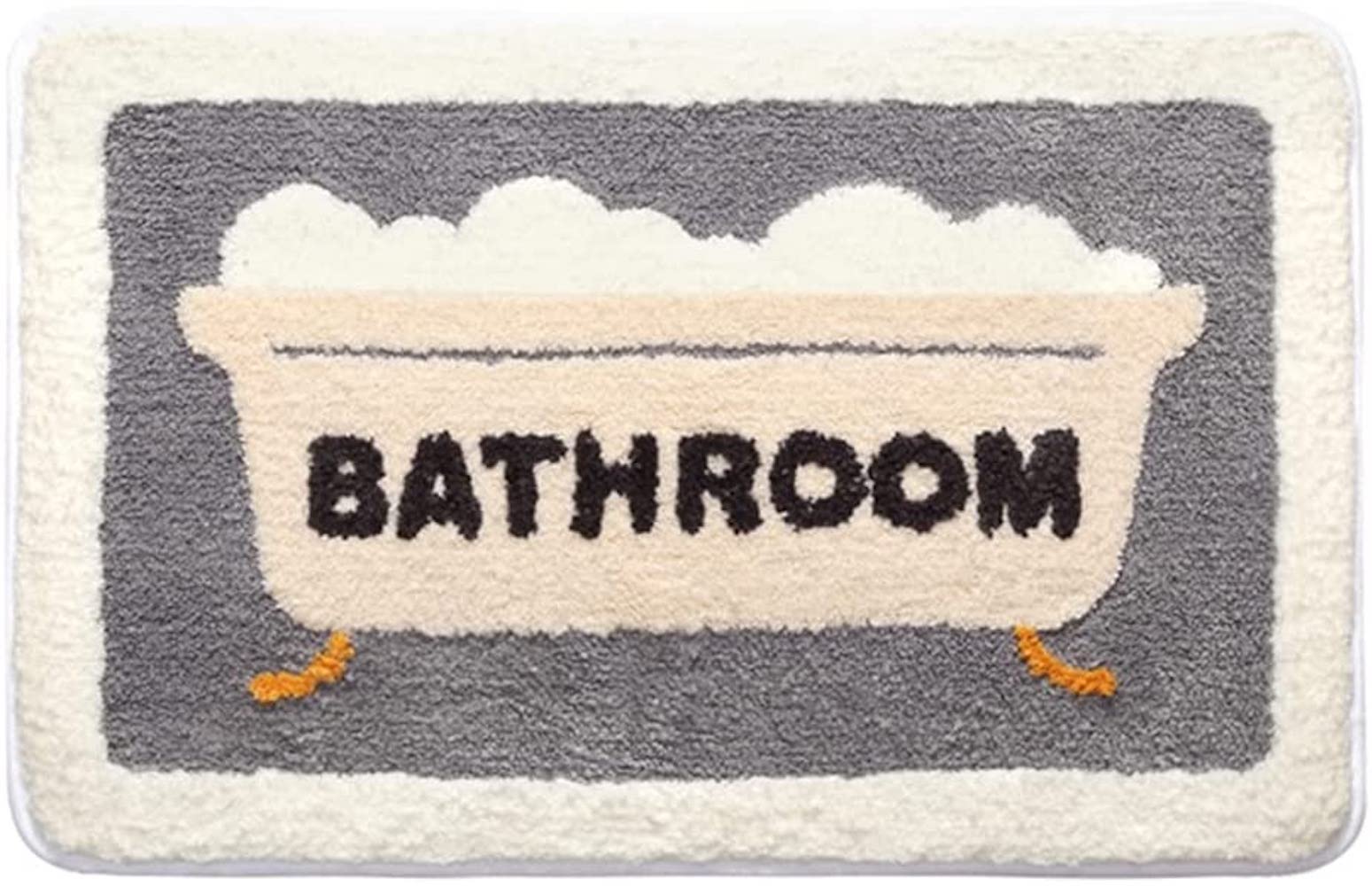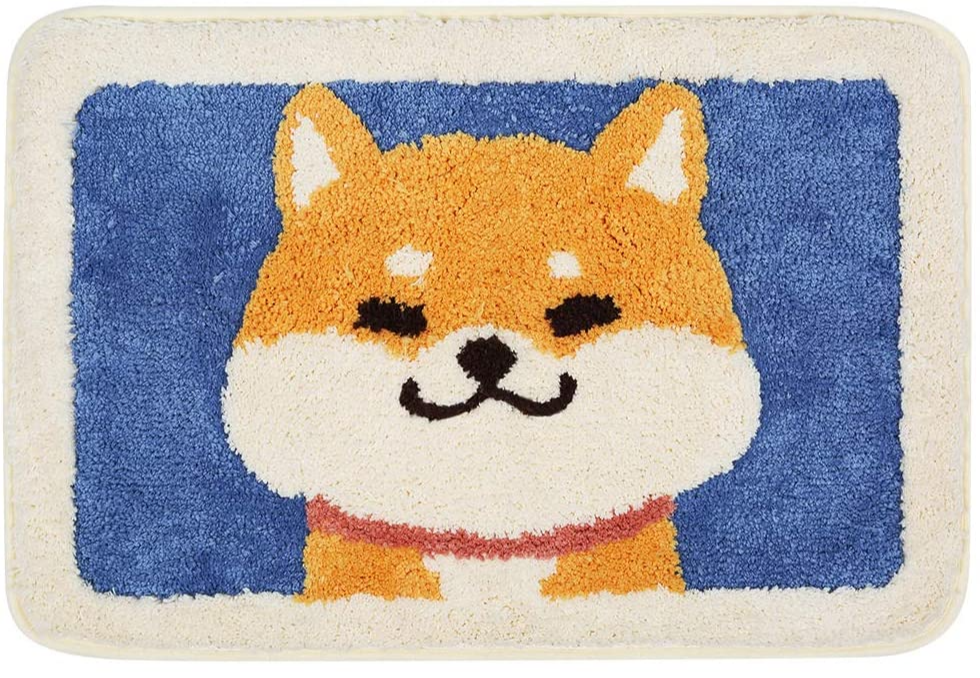 Cheer up the space with help from this sunny-side-up egg, plush bubble bath print or adorable dog illustration from Amazon.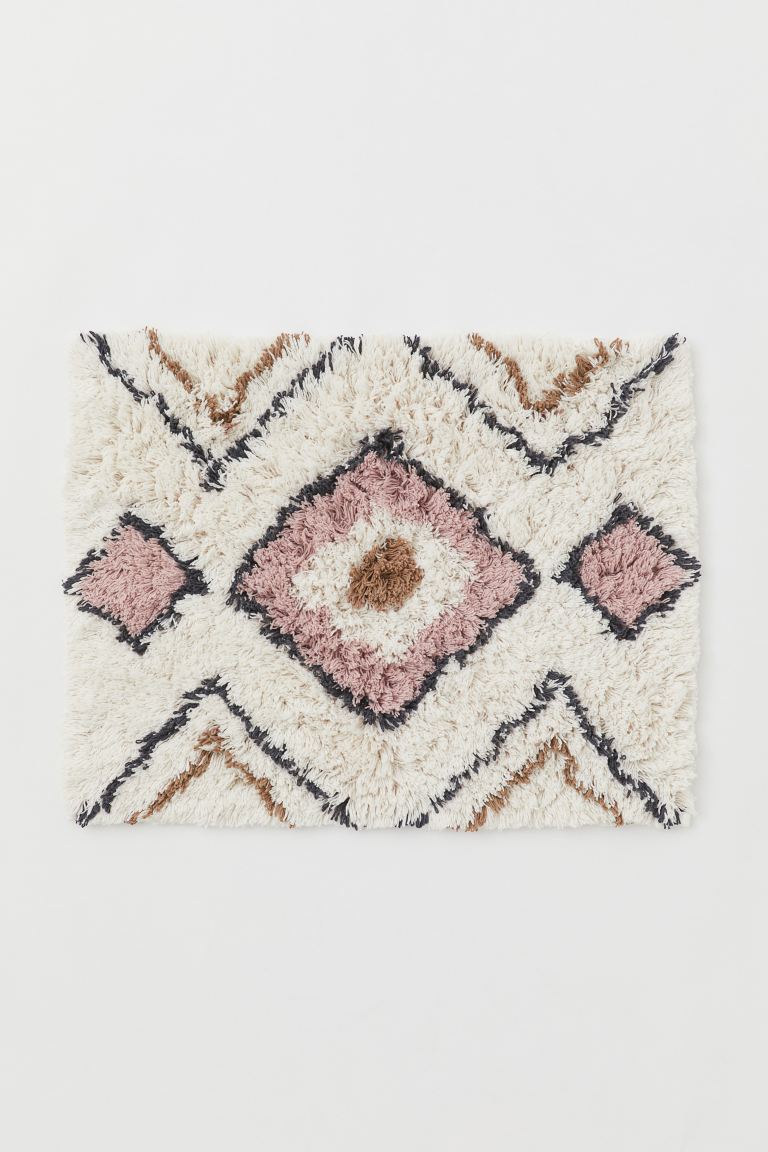 It's hard to believe that wall-to-wall carpeting once included the bathroom (it's frightening to think about what festered in those shag fibres). For that plush feeling (without the grossness of actual carpeting around a toilet), this diamond-print rug from H&M is fluffy with a non-slip backing. It's also 18x24, so it'd fit nicely in a smaller space.
TISSUE BOX MAKES A COMEBACK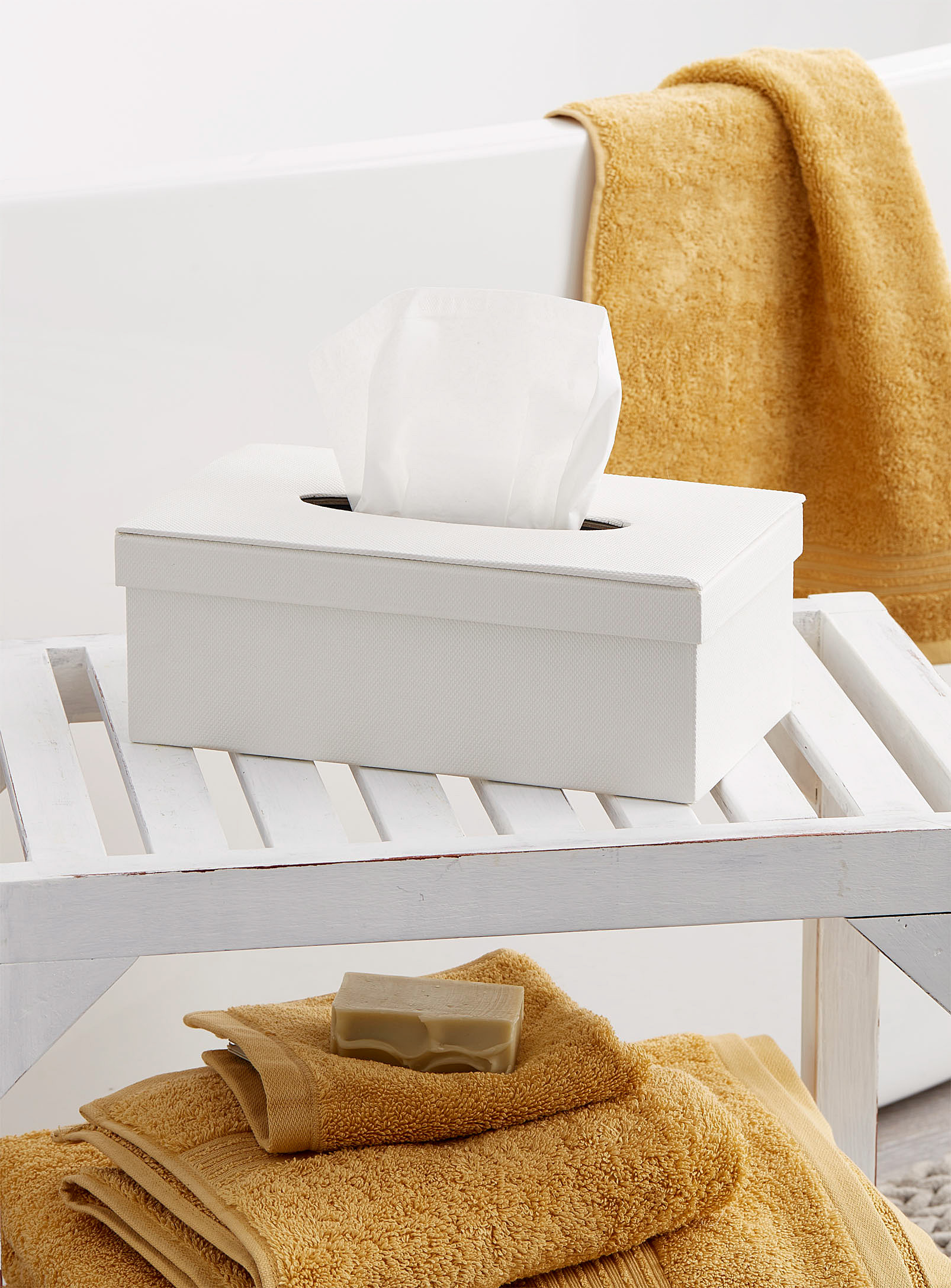 Most cardboard tissue boxes are covered in a loud print, but tissue box covers aren't very common because they feel like an accessory that belongs in Great Aunt Edna's boudoir. This shiny resin box ($9.50) from Simons is ultra-modern.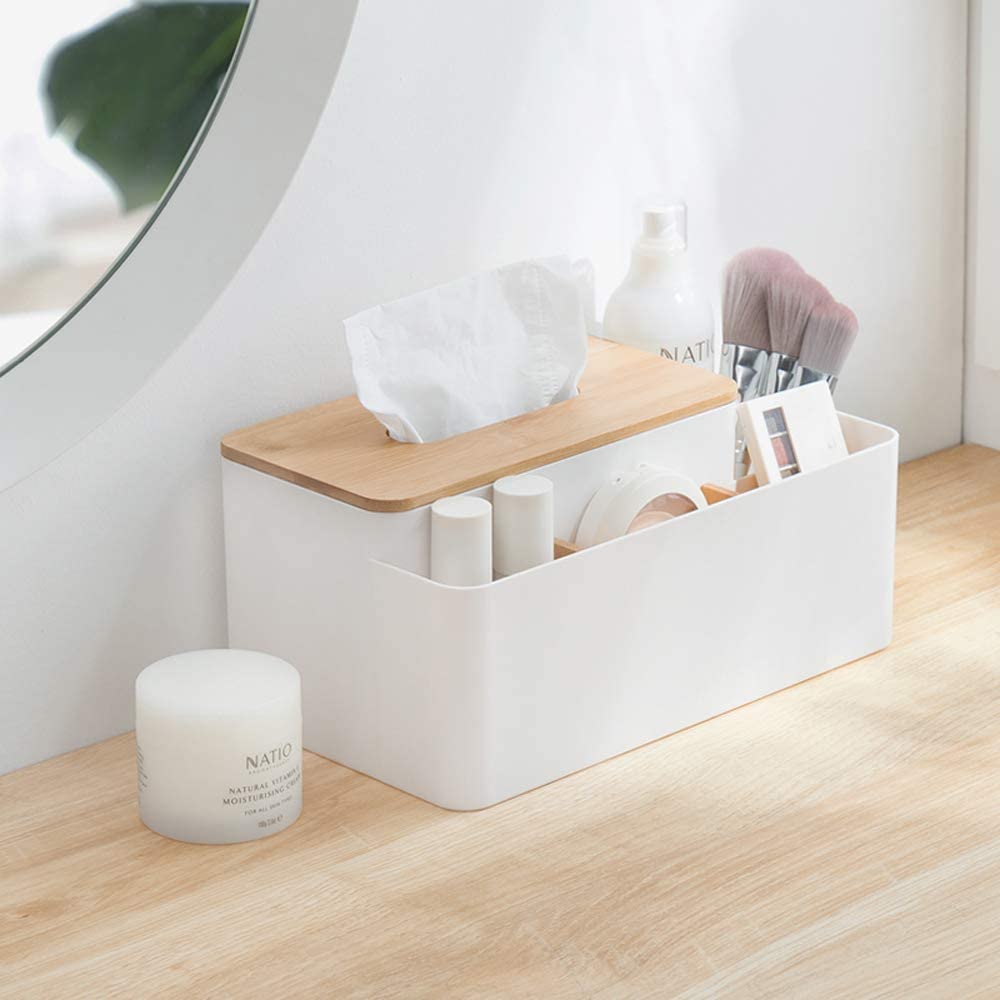 This one from Amazon comes with extra storage components, great for cotton swabs, makeup brushes, files and nail clippers.
STANDOUT SHOWER CURTAINS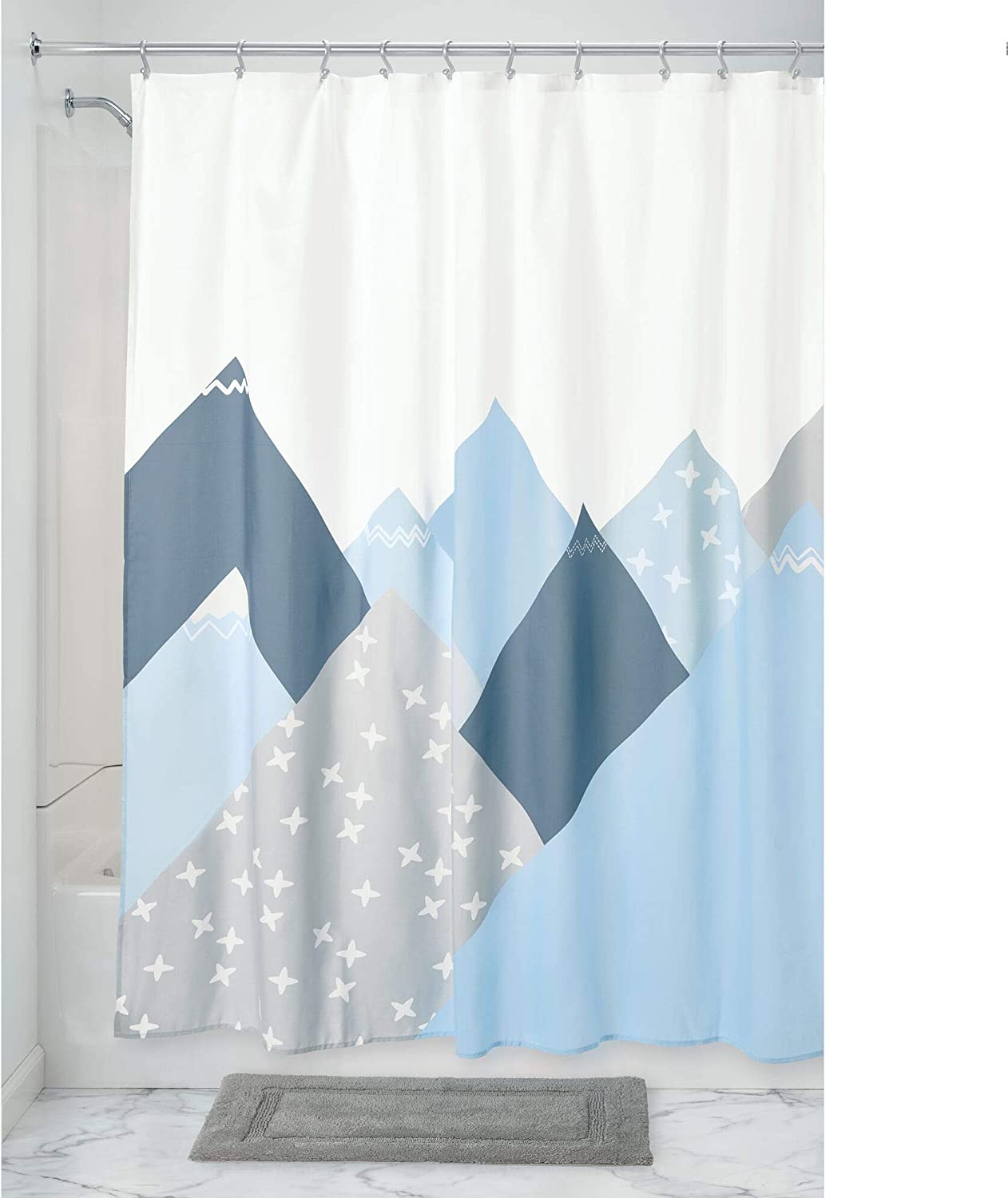 Shower curtains instantly refresh a space. It's the most inexpensive way to change the look of a bathroom. This blue-and-grey colour-block version has a Canadian bent with the mountain motif and the modern geometric shapes and details (like stars and chevron snow lines). Stripes are also a great way to add texture to a space without business, like this iDesign multi-colour option. Both are available at Amazon.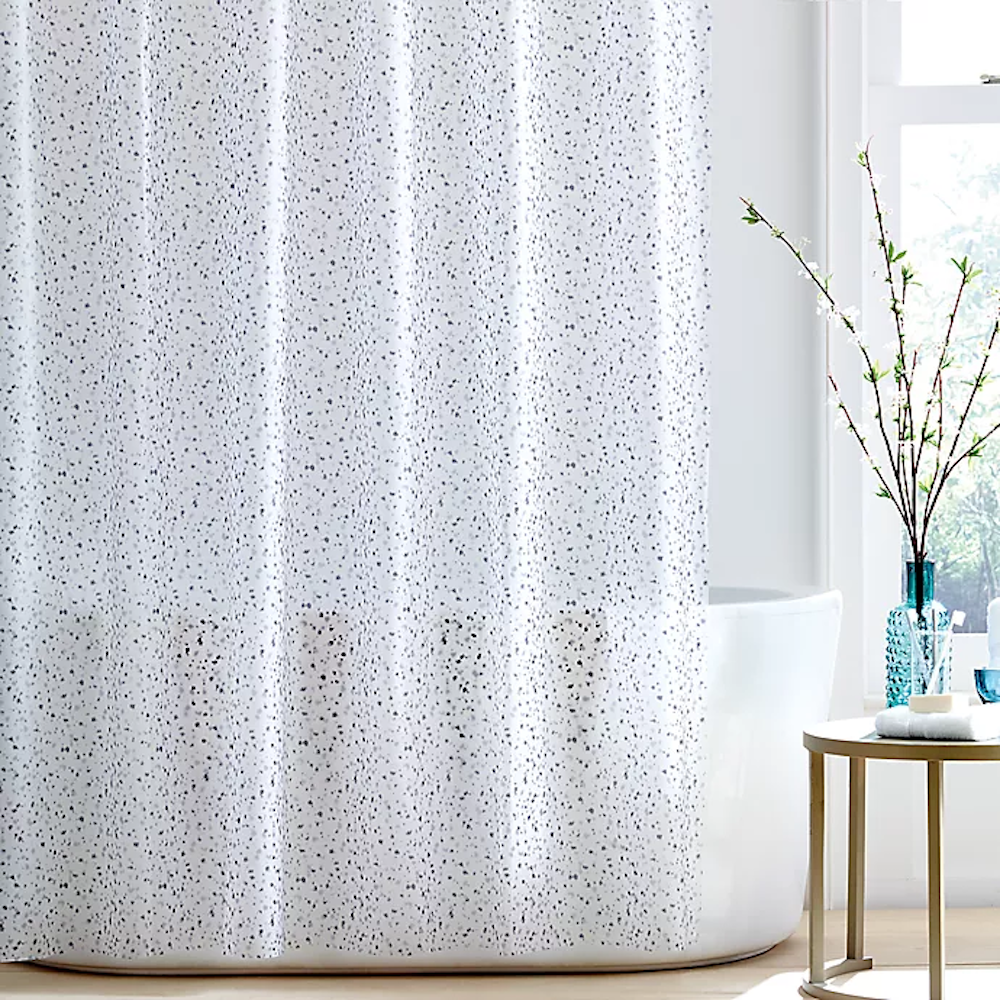 This flecked shower curtain will add texture without overwhelming small space. $15 at Bed Bath & Beyond.
GUEST TOWELS THAT EVERYONE WILL USE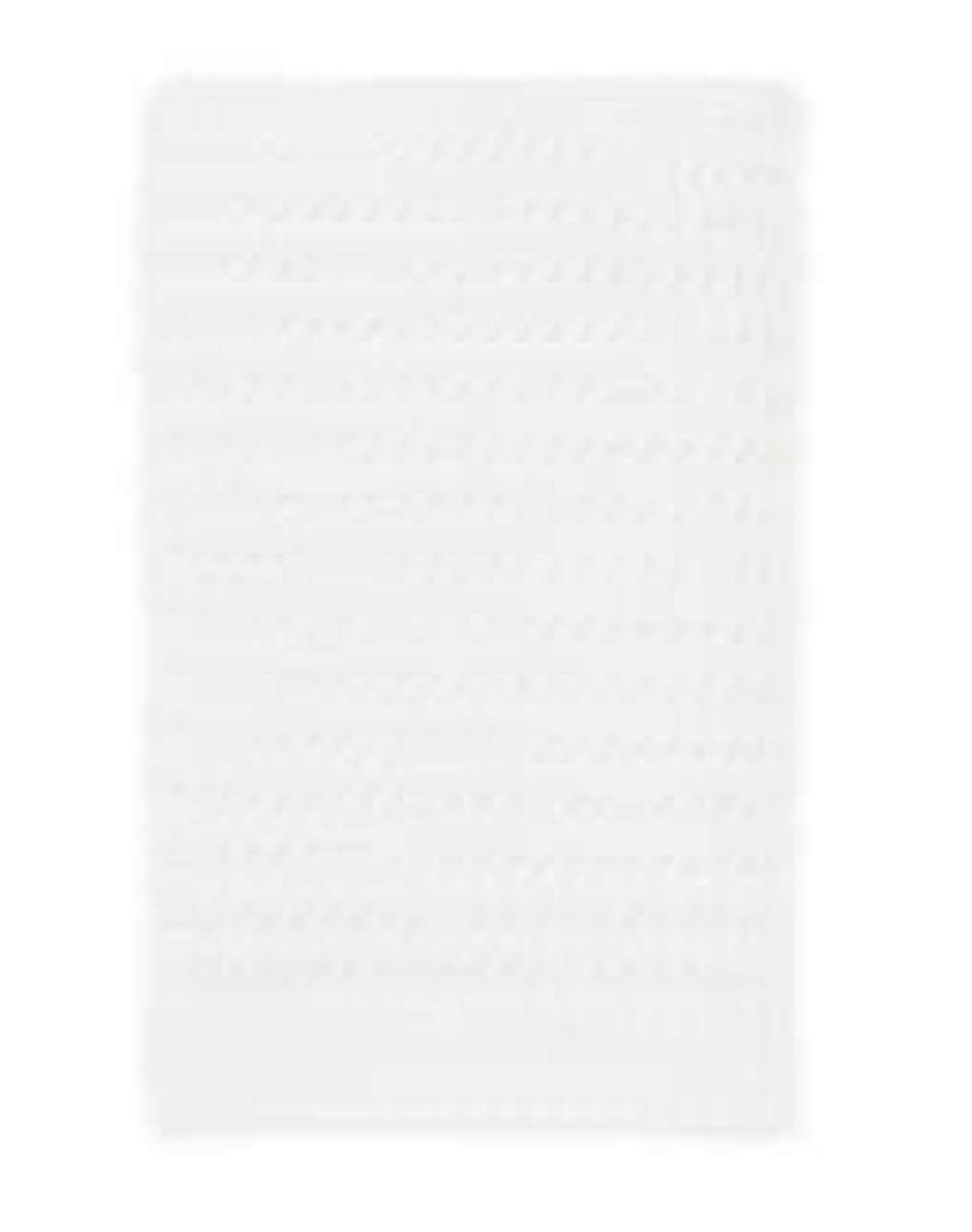 No one displays a fancy set of towels for guests anymore, but keeping three to four hand towels on hand for company is just part of being a grown-up. This white waffle towel is pristine, plush and made from an absorbent fabrication of cotton and modal. $19.99 at Bed Bath & Beyond.
If classic white/grey towels are a little too basic, this cool orange checkered towel by contemporary textile line Baina is sold at the world-renowned Canadian luxury retailer Ssense ($55).
EXTRAS TO ADD SOME PERSONALITY TO YOUR SPACE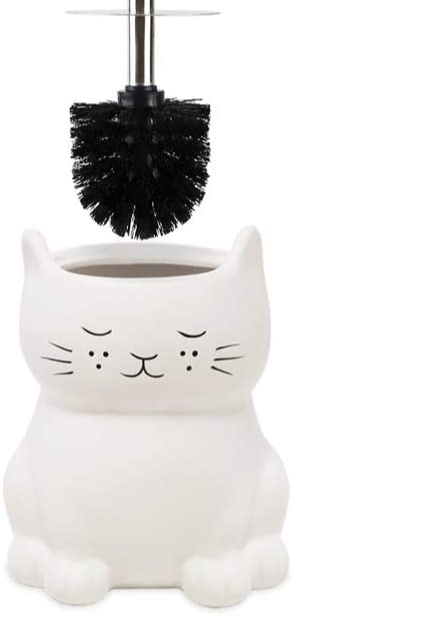 Cleaning a toilet isn't cute, but this ceramic kitty toilet brush holder is.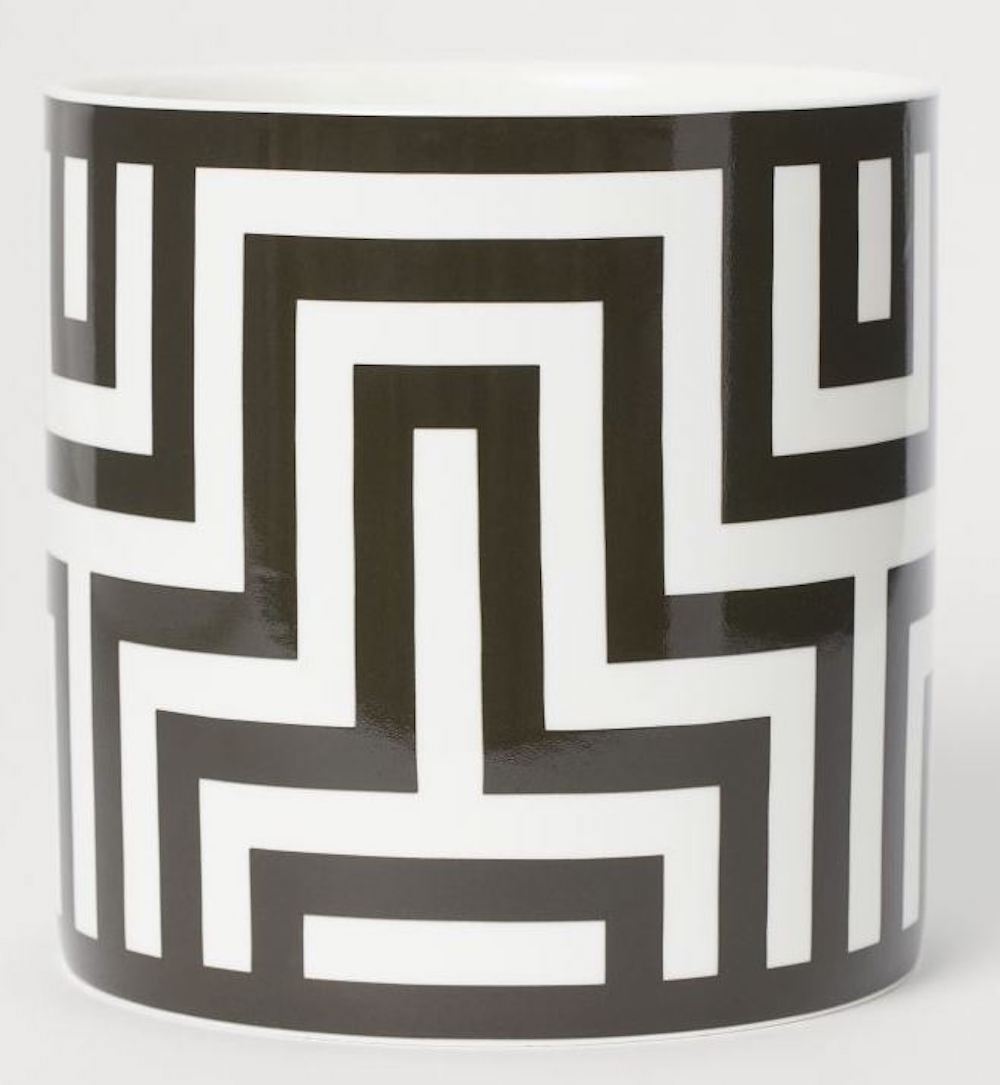 Adding some greenery can warm a space up. Depending on the amount of natural light and the humidity level of the bathroom, snake plants, succulents and cacti are popular options because of the low-maintenance care required. This art deco-style pot is of a small focus point (it won't overwhelm the room). $29.99 at H&M.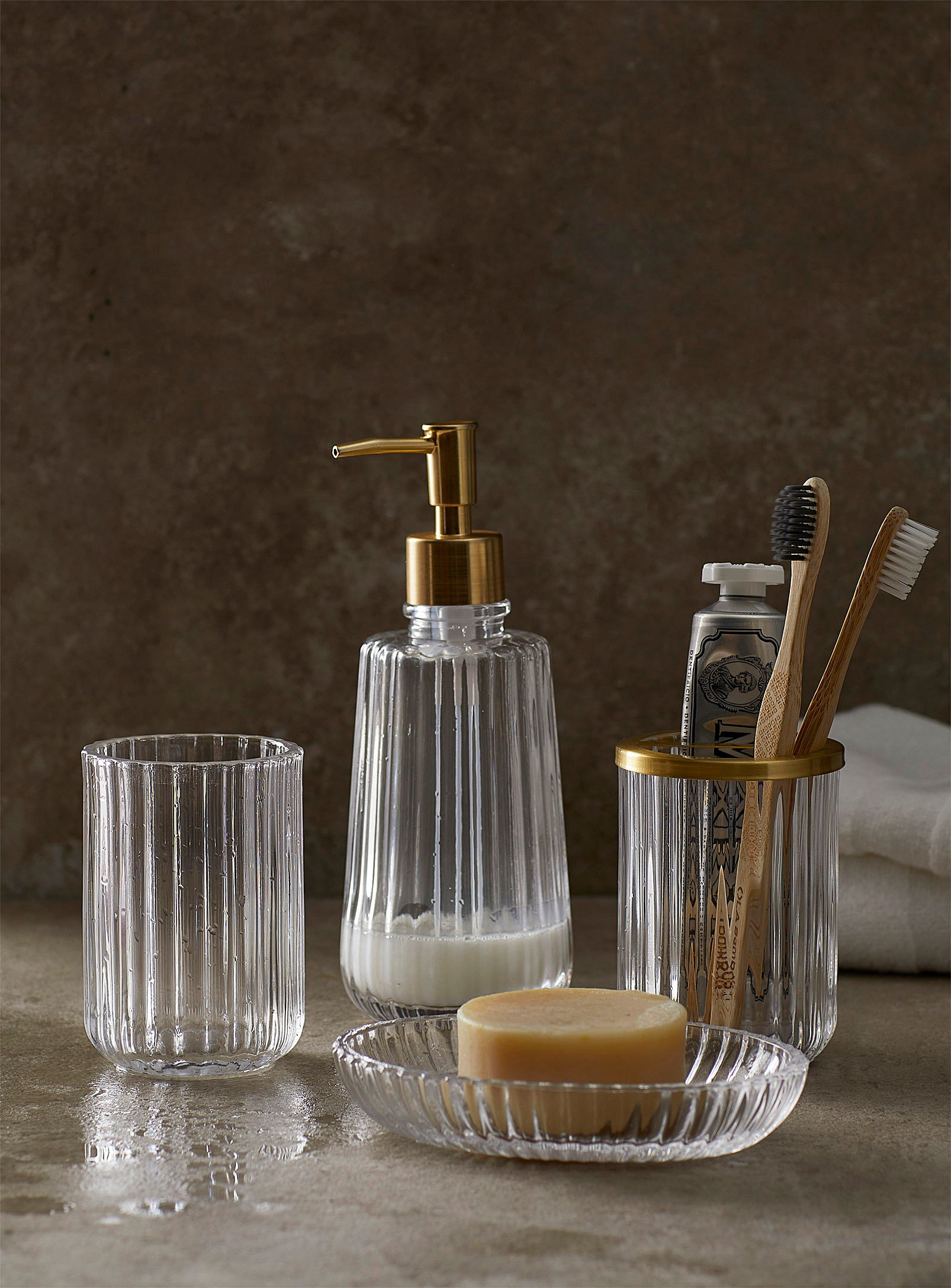 Glass-and-gold accessories can add a classic touch to a modern space (and don'ton't need the entire set for it to make an impact). From $9.50 at Simons.