Canada is an "island of stability" in a troubled world, and the Conservatives plan to keep it that way, according to federal leader Stephen Harper, who spoke in Burnaby Monday.
Harper visited Burnaby's Gizeh Shrine Centre to bolster Grace Seear's campaign in Burnaby South and to drive the Conservative's economic message home to roughly 300 invitation-holding supporters.
Harper characterized the Conservatives as the only party that could protect Canada, while "the other guys" plan to raise taxes and drive up deficits.
"The world is a dangerous and unstable place. The global economy is unique, it is in turmoil," Harper said.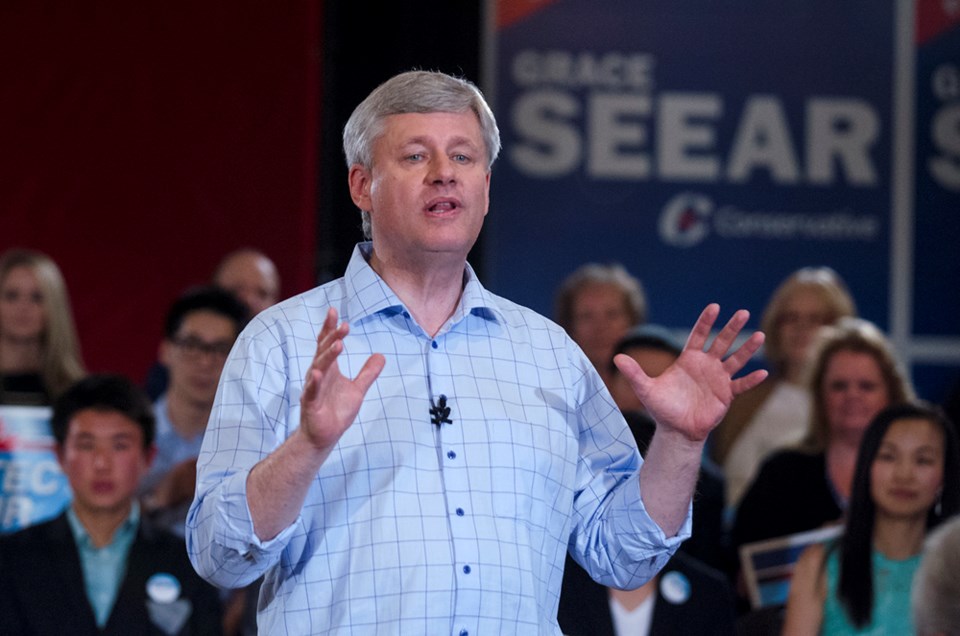 He painted a bleak global picture of Europe's debt crisis, which he blamed on governments' out-of-control spending and taxing, leaving younger generations without prospects.
"Friends, this is the world we live in: a difficult and dangerous uncertain place and yet through it all, through it all over these last few years, there are no better economic fundamentals, there are no better economic prospects, there has been no better place to be in a troubled world than this island of stability, our country, Canada," he said.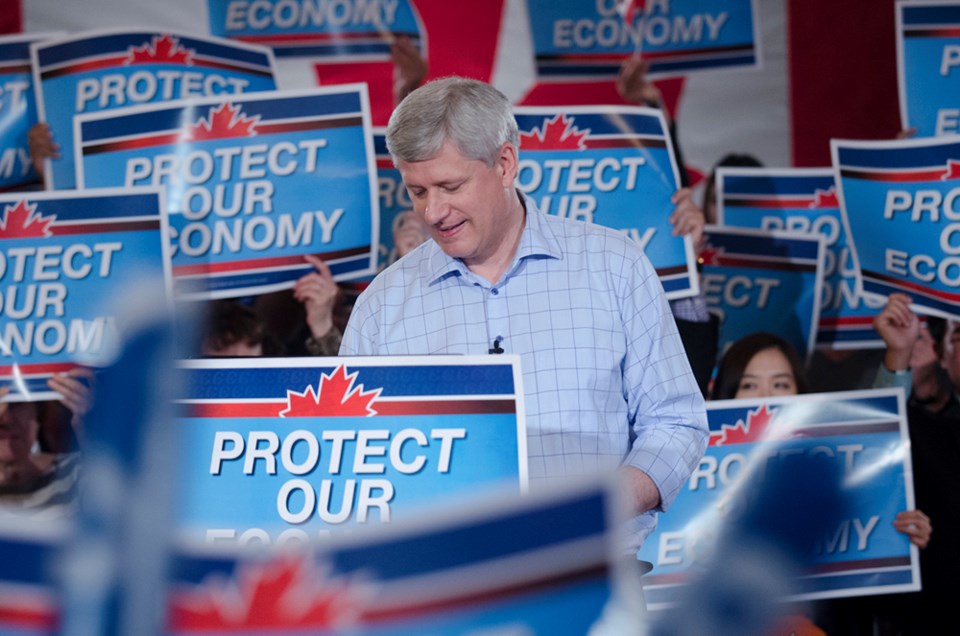 Harper also highlighted the Department of Finance's Monday announcement that the government had a $1.9 billion budgetary surplus when the projected deficit had been for $2 billion.
"We had a small surplus last year, and we are on track for a second balanced budget this year," Harper said. "And let me tell, you, that budget didn't balance itself," he said, taking a jab at Liberal leader Justin Trudeau, which elicited laughter from the audience.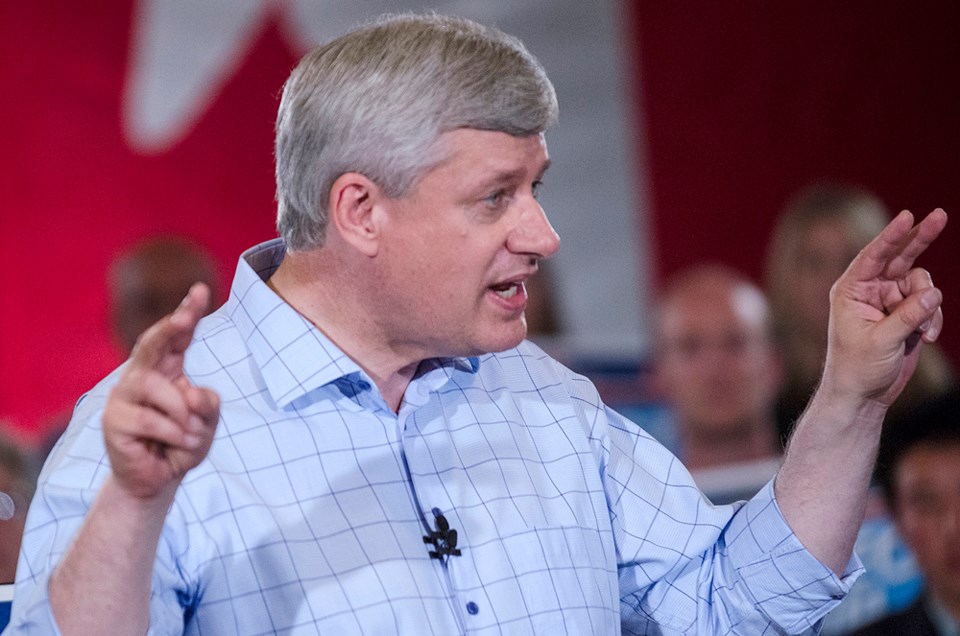 Harper also promised infrastructure spending and talked about the importance of providing humanitarian refugee assistance while keeping Canada's borders secure and fighting terrorism. He said it was important to support Canada's allies, including Israel's right to exist as a Jewish state and Ukraine resisting aggression from Russian leader Vladimir Putin. He said it was important to not bring back the gun registry, but to crack down on "real criminals instead."
"On Oct. 19, every single vote is going to matter. Every single vote to protect our economy will make a difference to your family, to your business in your community, to your job," Harper told the cheering crowd. "Lower taxes, balanced budget, more jobs. We have a vision for our country, for the next four years, for protecting our economy, our future, our Canada, proud, strong and free. Let's work 35 more days and see it through."
Reporters were not allowed to ask Harper questions, as is the case with all the evening rallies on the campaign trail. (The prime minister only takes a limited number of media questions at morning events.)
Local Tory candidates Mike Little (Burnaby North-Seymour) and Chloe Ellis (New Westminster-Burnaby) were also in attendance.
Click here for Jennifer Moreau's blog post on the behind-the-scenes experience of it all.