As a child, Mary Hatch came down with rheumatic fever and was unable to walk for a year.
"So my family's doctor said to put me in something to strengthen my legs," she recalls.
That's when the 88-year-old started dancing. 
Before long, her legs were strong and grooving to the music.
"You hear music and you can't wait to get up, you know?"
At 18, Hatch – then performing as Mary Hansen, her maiden name – began dancing professionally.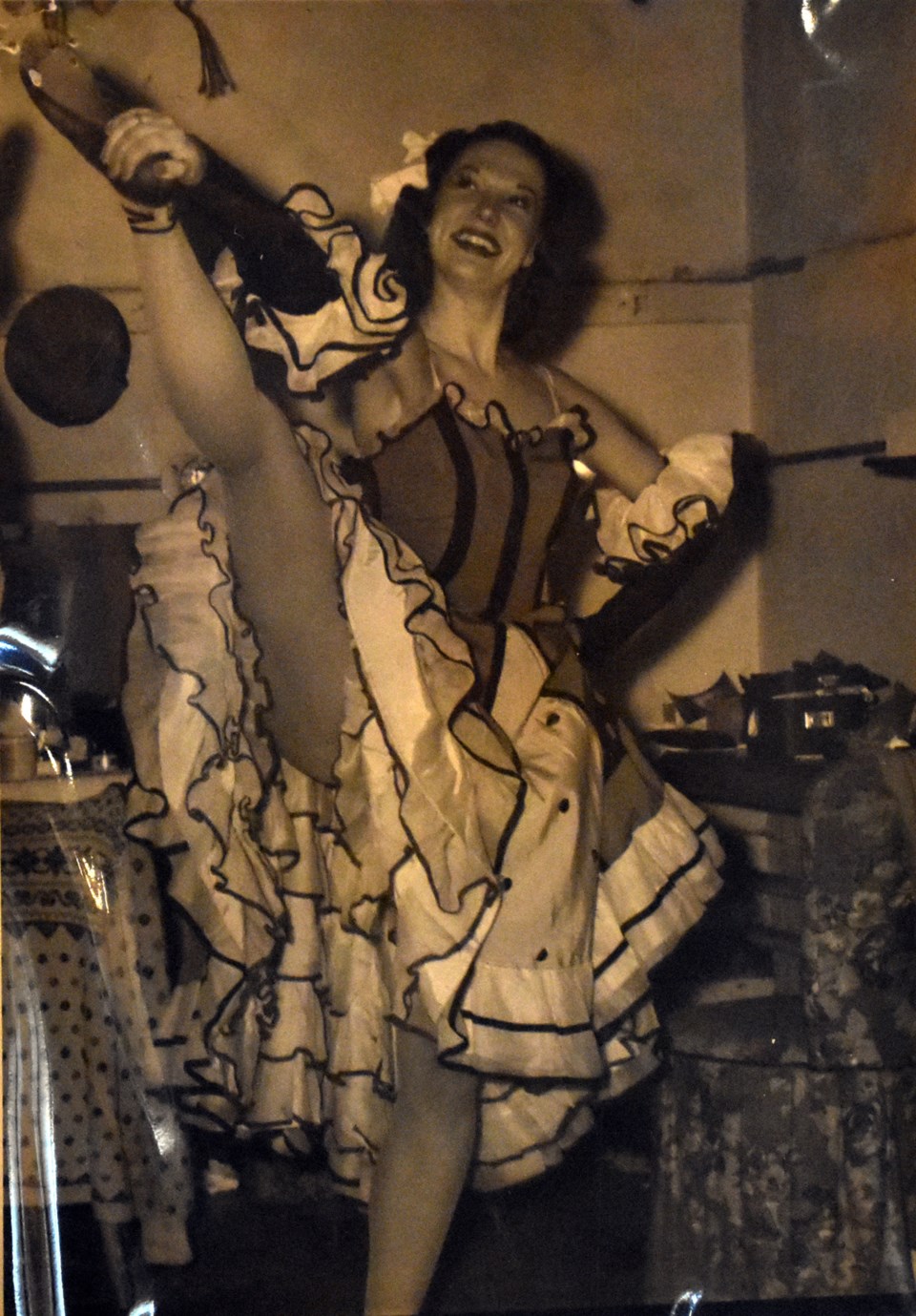 Whether it was ballet classics like the Nutcracker, the can-can or a brief stint as a backup dancer for American performer Sammy Davis Jr., dancing became Hatch's ticket to travelling Canada and the world.
Performing with a number of troupes based out of Vancouver and Victoria, Hatch loved the fun and glamour of the job – despite long hours of hard work and practice. 
At 21, Hatch married and continued to dance but eventually started a 25-year career at the Royal Bank of Canada, which she says was "not too exciting" in comparison. 
This week, Hatch was able to relive her dancing days thanks to the staff at her long-term care facility, Normanna Home in Burnaby.
"We kind of started thinking 'Oh my goodness, wouldn't it be great if we let her dance again?'" says Leslie Torresan, the home's manager of recreation. 
The staff arranged for a private dance with an instructor at the Arthur Murray School of Dance in Coquitlam and a limousine ride to take her there.
"She is getting a little bit weaker, and so we thought we wanted to give her that chance before she was just in the wheelchair all the time," Torresan says.
So, on Wednesday, Hatch pulled a white, fur-lined coat over her red skirt and shimmering black blouse, slipped on some of her fine jewelry and rode to the dance floor in style. 
She was accompanied by a handful of fellow Normanna residents who watched on as their friend rose from her wheelchair to shuffle to some of her favourite tunes from back in the day. 
She was guided by a somewhat younger dancer, Timothy Peters.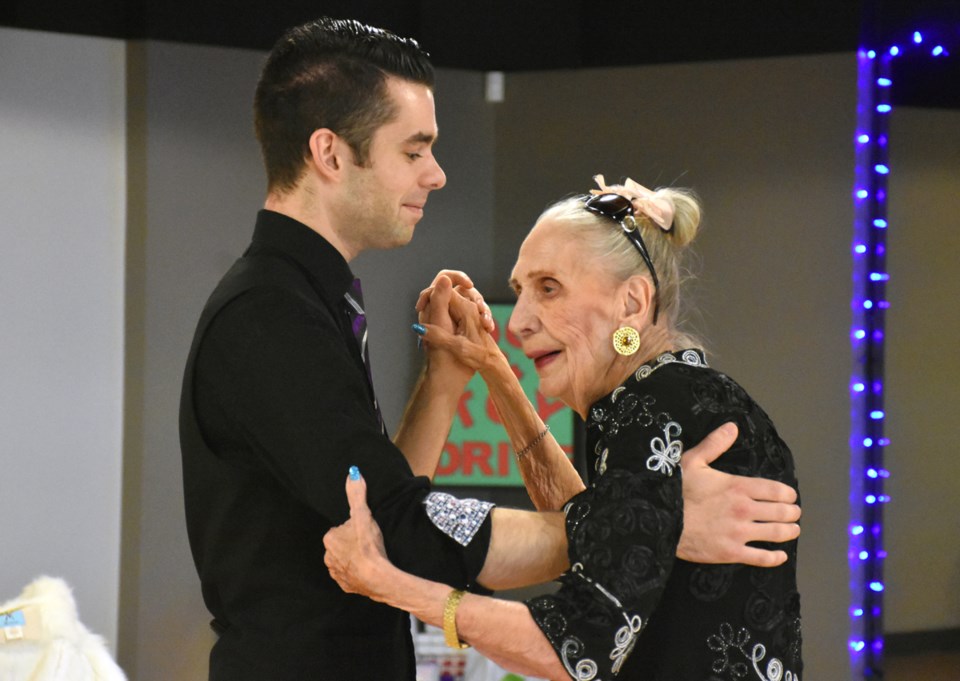 While the older dancer may have lost some of the mobility that once allowed her to kick her leg over her head, she says the dance brought back fond memories of her heyday.
Torresan describes Hatch as "gregarious," "outspoken" and "confident, with a wicked sense of humour."
The staff at Normanna like to see their residents continuing to pursue their passions in their later years, Torresan says.
"I strongly believe that just because you move into a home, doesn't mean those things have to end," she says.
Hatch's granddaughter, Sasha Perret, was there to watch the woman she affectionately calls "Ballet Grandma" hit the dancefloor. She says Hatch has always been a "special soul" who dressed as if every day were a fancy occasion.
"She's always been so kind and generous and always about the sparkles and diamonds," Perret says. "(She) always looked like she was ready for a broadway show all my life."
Asked if she inherited the dancing gene from her grandmother, Perret said she has taken some lessons in classical dance but never pursued it professionally.
"She does everything super," Hatch says of her granddaughter.
Asked who was the better dancer, however, Hatch says, "Well, I've had more training."