At 12 years old, Burnaby actor Emily Delahunty already has a decade of acting experience, and an impressive 23 credits on her IMDB profile.
"I wouldn't give (acting) up for anything," she says emphatically.
It was "wacky hair day" at Glenwood Elementary last week. Emily and her younger sister Fleur – both with hair piled high and sprayed with glittery purple paint – arrived at a coffee shop in Burnaby Heights for an interview with their mother Rho Delahunty. Emily wore a Stitch (of Lilo and Stitch) T-shirt, a jean jacket and shorts, and an open, toothy smile.
Emily has a happy, confident and gentle demeanour, unlike the bratty and sometimes mean girls and villains she has played in her acting roles.
"I find it quite fun because I don't get to do that in real life, because that's just rude," she says, laughing. "I like doing it because I don't get to do that in real life, and I get to see that other side of me when I'm in character."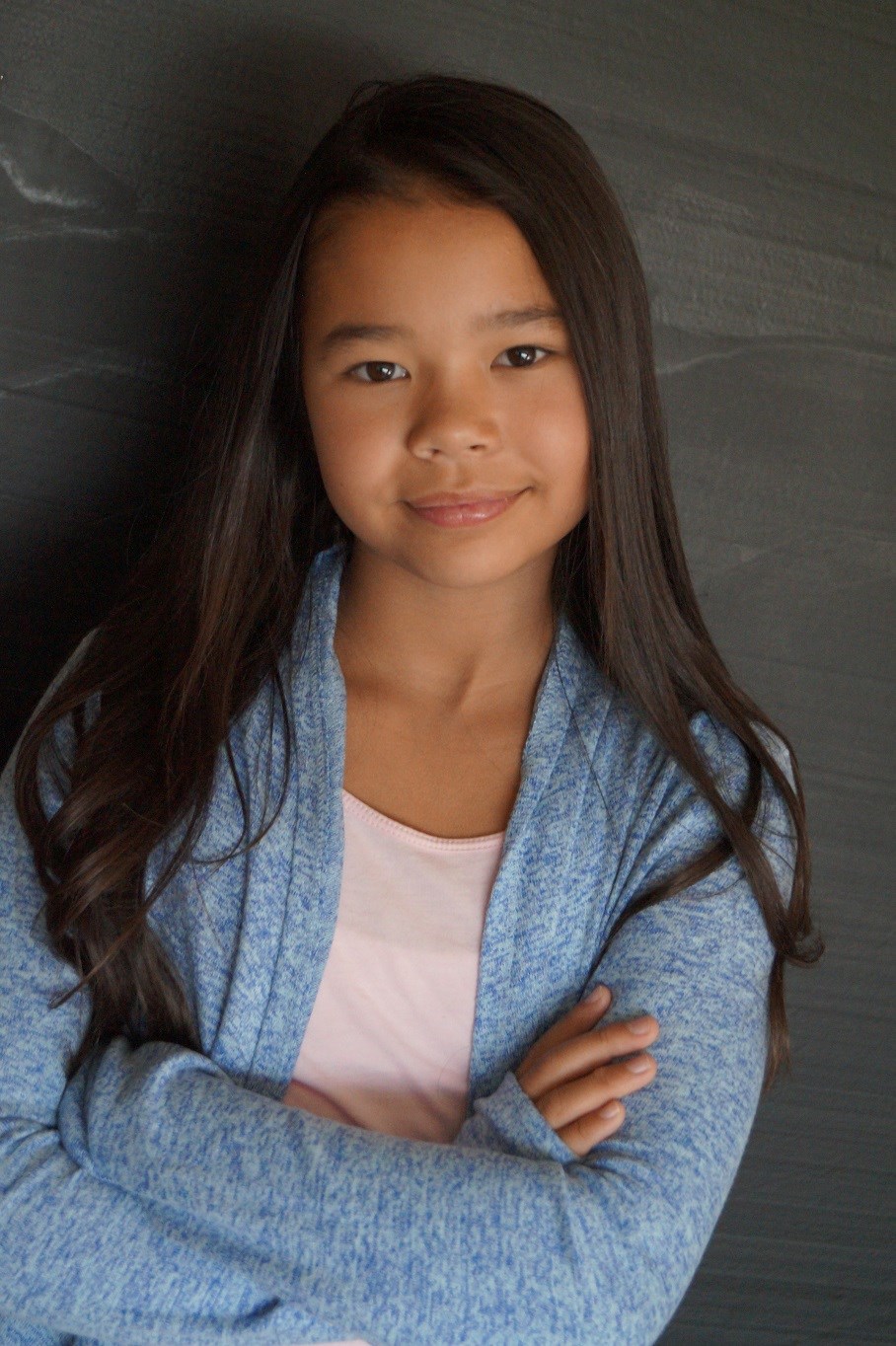 Emily has been acting since she was two years old. She's had a variety of roles, from acting in toy commercials, to playing a demon-possessed child in Supernatural, or a villain in a Netflix series. For her, acting is a way to experience different things and learn about new ways of seeing the world.
"In acting, I love that I get to be different characters and see things from other people's perspectives, and not just me all the time. I get to see what other people are going through and what happens in real life in different people," she says.
Emily is an "old soul," says mom Rho. Her favourite actors are Audrey Hepburn, and Bette Midler in Beaches. Her favourite colour is "Tiffany blue" – she has an old, refurbished desk and a dresser painted in that colour – and she asked for a typewriter for her birthday when she was nine.
As a two-year-old, she was singing numbers from Annie and The Sound of Music for her parents, and she would beg her mother to let her perform before going to bed. That's when her parents decided to sign their daughter up for professional acting classes.
"Before she could even read she began doing scene studies," says Rho, which is learning scripts with other actors. "I would read it to her and she would memorize it just like that."
More recently, Emily played Charlie in The Buddy Games (currently in post-production), Brandi in Mech-X4 (2018), Ximena Chin in Wonder (2017) with Julia Roberts and Owen Wilson, and Tessa Wallis in the Netflix series Project Mc² (2017).
On set, she's been called the "one-take wonder" for her ability to listen, understand and take direction well.
But mostly she's just a regular kid. Emily likes owls, bunnies and anything Disney. Her bedroom was covered in One Direction memorabilia before the band broke up, and now Ed Sheeran is her favourite singer.
One of her favourite things about acting is the stunts, she says. In Project Mc², she repels from the ceiling in a Mission Impossible-style stunt, and in Supernatural she's pulled out from under a bed when playing a child that is demon-possessed.
Emily hopes this is just the beginning of a long career in the film industry for her. One day, she hopes to act in an Adam Sandler movie, and maybe even direct her own films.
And while acting is a big part of her life, her mom says she makes sure she has time to "just be a kid." She spends the weekends playing sports with her sister and cousins, swimming and travelling with the family. Rho says she doesn't want to be one of those "stage moms" who let their child's success get to their heads, who only let their children spend time with the other more well-known child actors.
But Emily is already an award-winning actor. Last month, she won a Young Entertainer Award for her role Project Mc², and in 2015 she won a Young Artist Award for her role in the short film My Mom is an Alien (2014).
This weekend Emily will attend the LEO awards in Vancouver, hoping to win for her performance in Project Mc² in the Best Performance Youth or Children's Program category.
We'll certainly be interested in seeing where she ends up. Break a leg, Emily.