A summer soccer camp started by a local Mountie for kids in a low-income Burnaby neighbourhood just keeps on growing.
RCMP Const. Kwame Amoateng (or just "Kwame" to the kids) ran the first of the day camps last year with about 18 kids, mostly from the Hillside Gardens housing complex – home to a diverse mix of families, including many newcomers and refugees.
The camp was back this year at Edmonds Park twice in August, and a total of about 80 kids participated.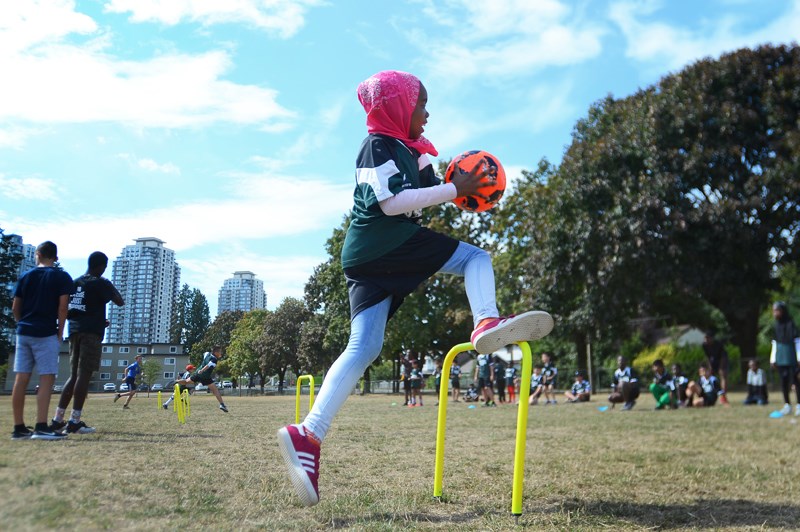 The camp is aimed at kids aged eight to 12 and designed to build on the positive attitude most youngsters that age still have toward police, according to Amoateng.
It also gives them something to do when their parents are at work.
Besides soccer, there are snacks and water provided every day and a wrap-up pizza party at the end.
Amoateng, who has become well known in the area since his days as a general duty officer doing foot patrols there, also recruited a few older kids to act as assistant coaches this year.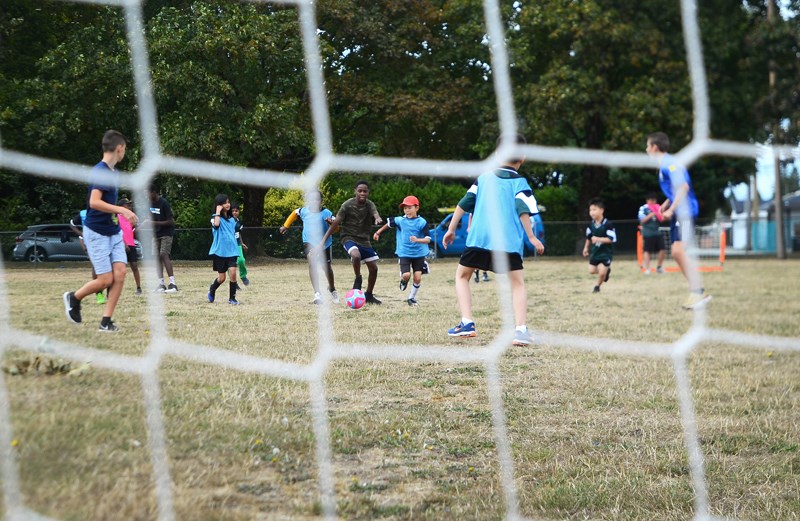 "They're kids in the neighbourhood, some who have sort of had some contact with the police," Amoateng said. "It's amazing to see them change when you put them in leadership roles. When you try to get the attention of 40 kids, it can be pretty hard, and some of the older kids are seeing that challenge, and they're getting involved, saying, 'Guys, keep quiet,' because now they're in those roles as opposed to being on the other end of it."
Local firefighters were also invited to come out and show off themselves and one of their fire trucks on the final day of the second camp.
""We work so close with the firefighters," Amoateng said, "but yet when we do events, we don't seem to be together, so I thought why not bring them out. The kids love them as much as they love police officers."