One of the great joys of working at a community newspaper is getting a chance to talk to, and write about, the myriad phenomenal people who are out there among us, working to make a difference.
Some are high-profile and well-known. Others are just quietly making a difference in their own neighbourhood. All of them are contributing to making Burnaby the kind of city we all want to live in.
This year, as we look back at the year that was, we've chosen to pay tribute to 10 of those people.
To these 10, and to the countless other folks out there working to make this planet a better place, we extend our thanks and our warmest wishes for the holiday season.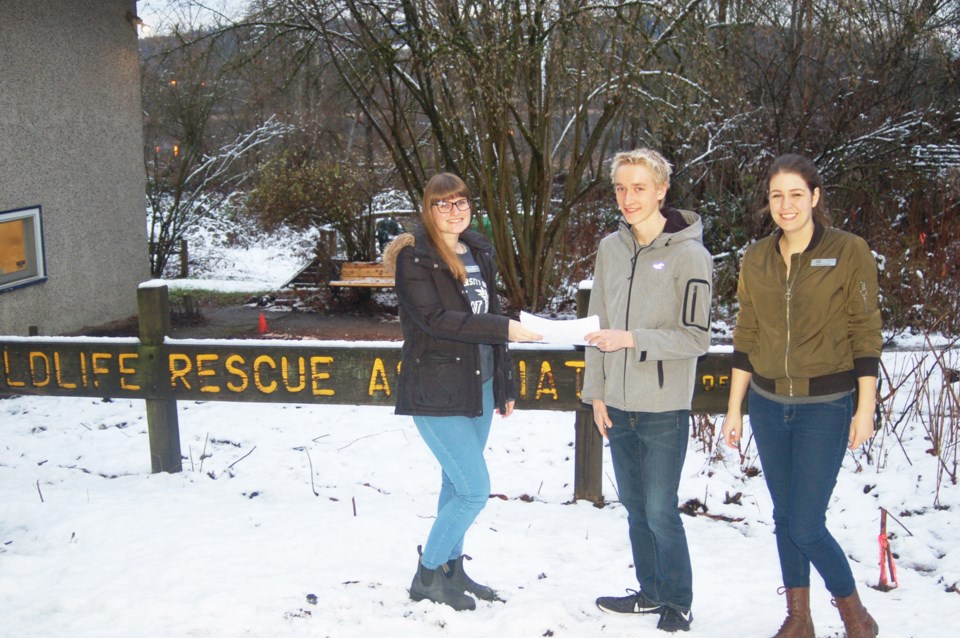 1. GRIFFIN ANDERSEN
This 16-year-old Burnaby Mountain Secondary student made the news in 2018 for helping the animals. He launched an initiative called Wishful Thinking designed to help grant the wishes of local charities that work with animals. He's helping such organizations as a salmon hatchery in Port Moody, the Coquitlam animal shelter and Burnaby's own Wildlife Rescue Association. You can find info about his initiative at www.wishfulthinking.community.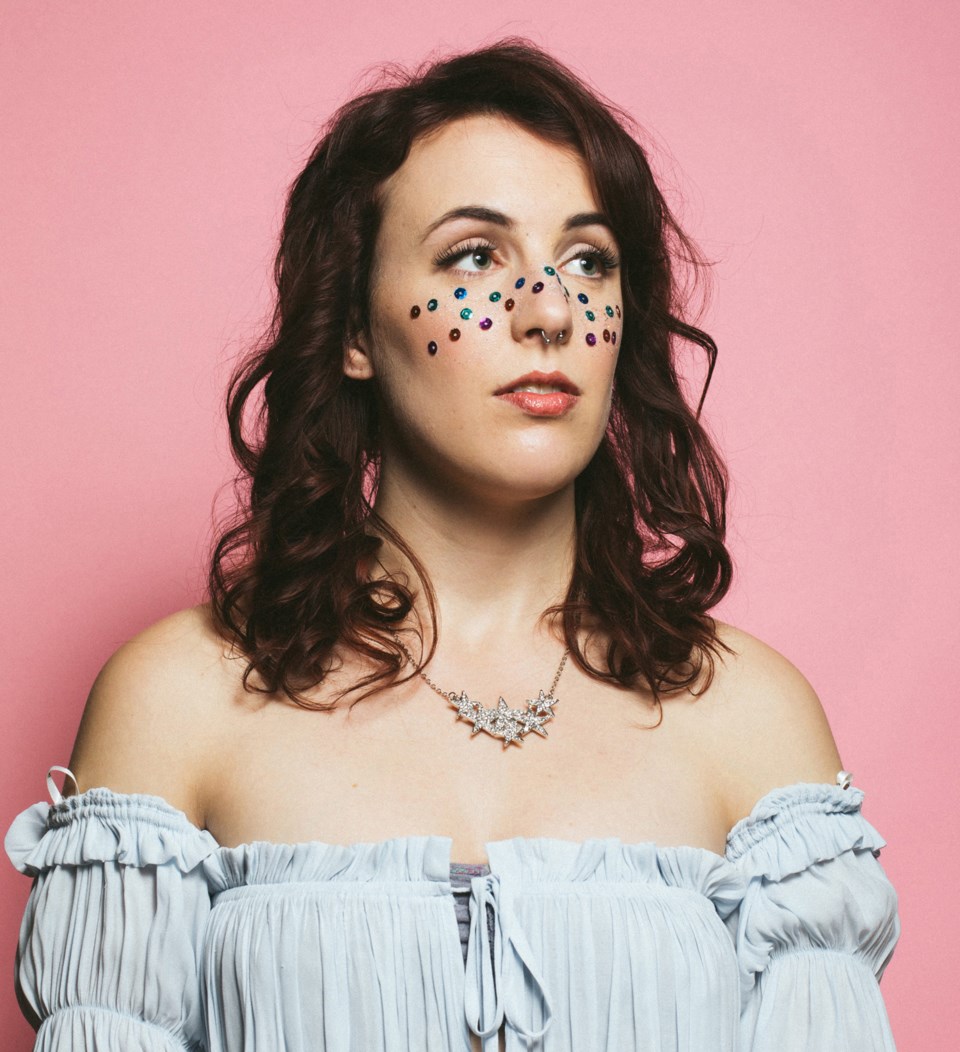 2. SARAH JICKLING
This 26-year-old Burnaby singer-songwriter hit the headlines in March when she was featured in an International Women's Day event at the Cultch. Jickling uses her music to chronicle her journey with anxiety and bipolar disorder, working to give a voice to her own experiences – and to assure others facing their own mental health journeys that they are not alone. She uses her talents with ReachOut Psychosis, a touring show presented by HereToHelp and the B.C. Schizophrenia Society that travels to B.C. schools to educate students and teachers about mental illness.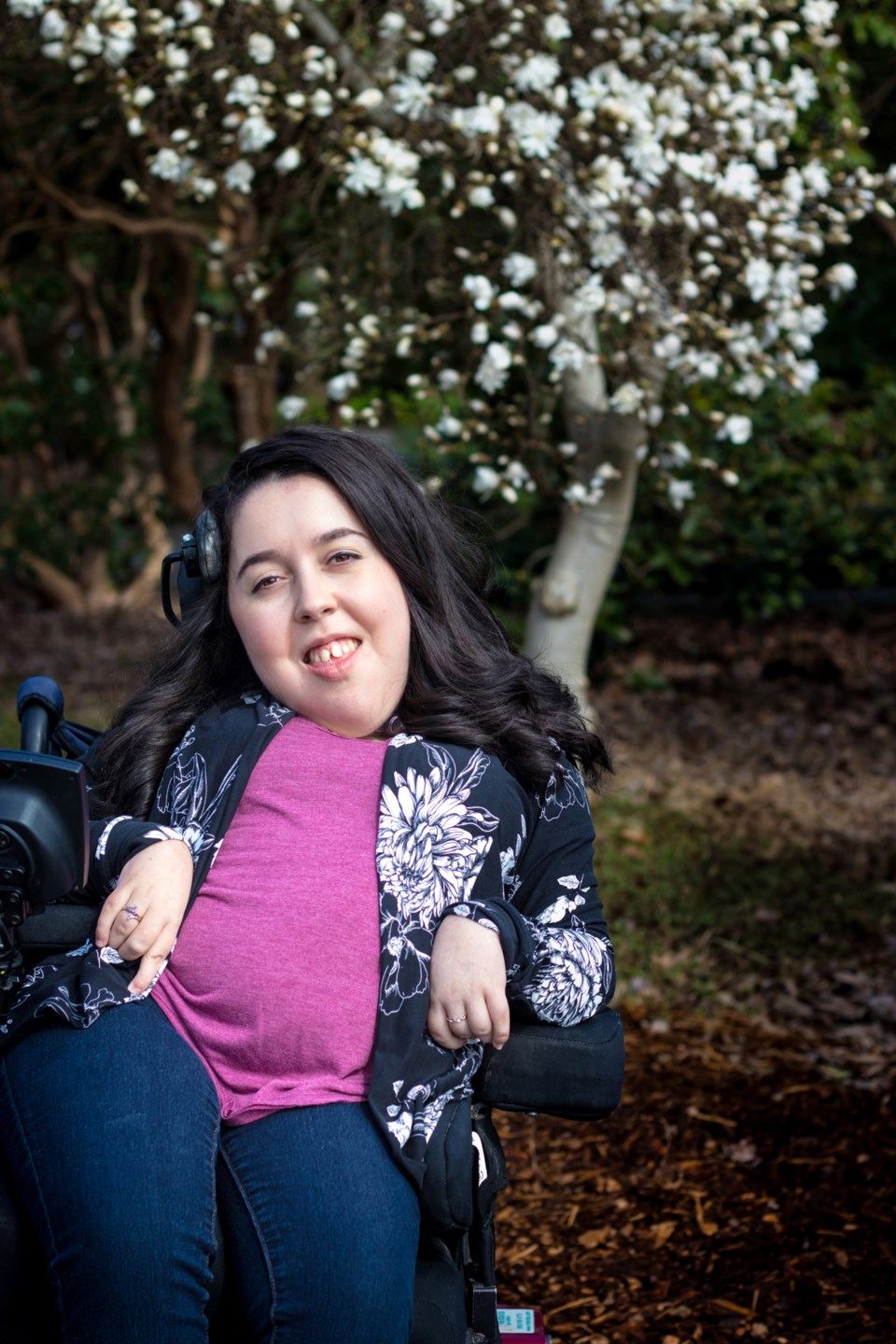 3. ALISA GIL SILVESTRE
There's a reason this 22-year-old Burnaby resident was one of the winners of the 2018 Courage to Come Back Awards (in the youth category). Born with congenital muscular dystrophy, Silvestre has had to face medical obstacles that most of us will never comprehend. She resists being labelled as an "inspiration" and says she's just the person she is, with or without MD. But she continues to be a role model for others and has committed to raising money - $250,000 and counting – for Muscular Dystrophy Canada.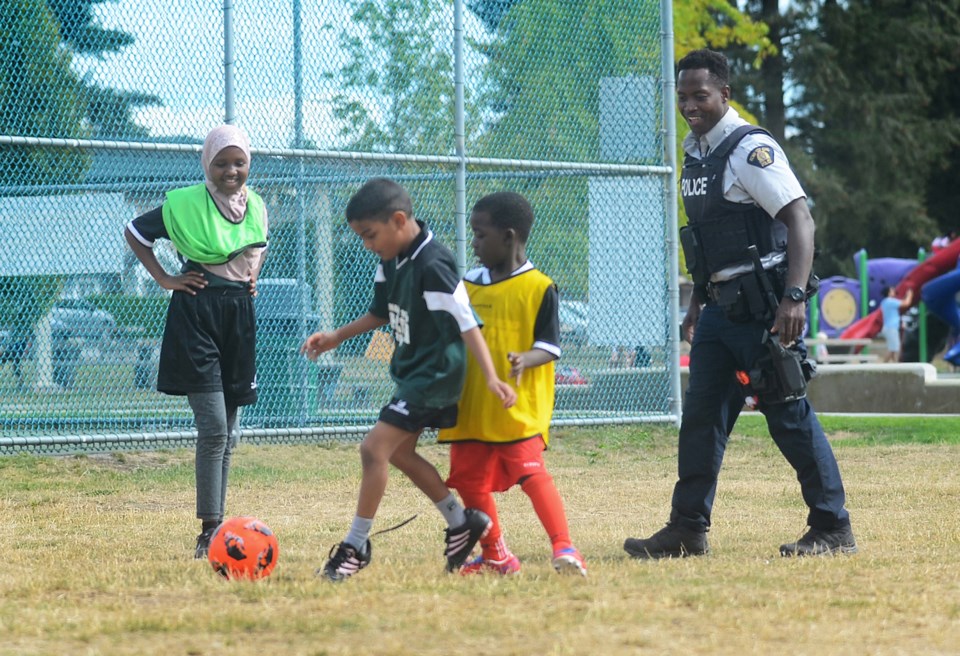 4. KWAME AMOATENG
RCMP Const. Kwame Amoateng is just "Kwame" to the kids from Hillside Gardens, an Edmonds-area housing complex that's home to a diverse mix of families including many newcomers and refugees. Amoateng reached out to the community by starting up a summer soccer camp for neighbourhood kids in 2017, when 18 kids took part. This past summer, it returned to Edmonds Park with a whopping 80 participants – all of whom have a chance to build positive relationships with police and fill their days with fun while their parents are at work.
5. PHIL AND MARTINA SEO
Phil Seo of Burnaby and his sister, Martina, who lives in North Van, won the hearts of Canadians when they competed in CTV's Amazing Race Canada: Heroes Edition in the summer. They didn't manage to win the big money, but they hung on until the final four. The underdog team competed with heart and always-positive attitudes against some tough competitors – including firefighters, police officers and professional athletes. What made them stand out in the crowd was their commitment to kindness: to each other, to the other teams and even to strangers (at one point, Martina gave her backpack to a homeless man in Vancouver). And did we mention that between the pair of them, they've given at least 10,000 hours of their lives to volunteering?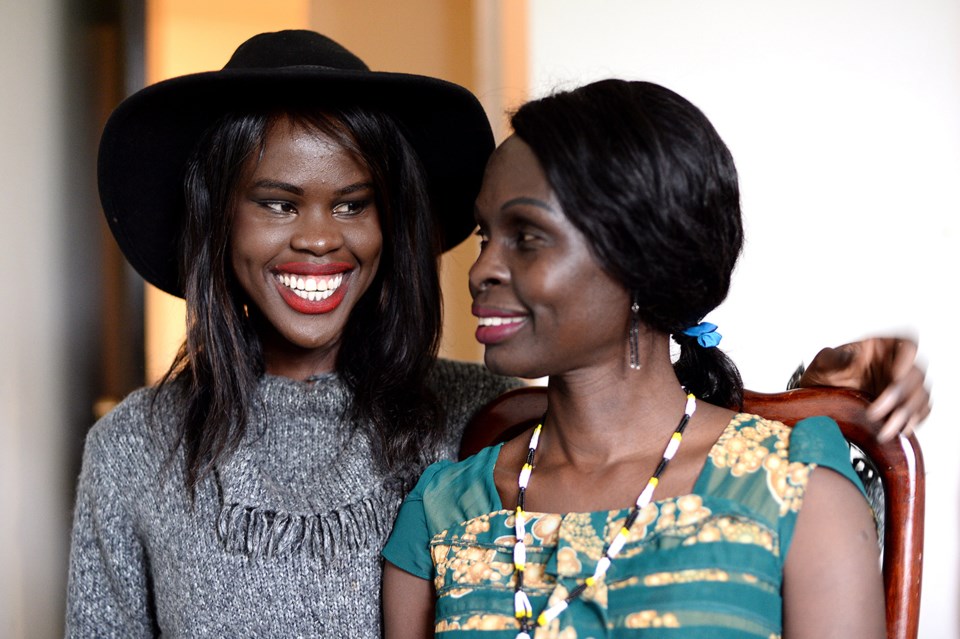 6. ADHEL AROP AND AMEL MADUT
Twenty-one-year-old Adhel earned herself a $50,000 grant from the TELUS STORYHIVE program to make a short documentary film chronicling her quest for her own identity against the background of her mother's story. Her mom, Amel, was a teenage soldier in the Sudanese People's Liberation Army and survived years in war and in refugee camps before bringing the family to safety in Canada 17 years ago. The two shared their story with the NOW in the hopes of helping to give a voice to other refugee and newcomer families who are facing the challenge of creating a new life in a land far from home.
7. ANDREW RAWICZ
This 68-year-old professor at Simon Fraser University made headlines in July for going for a walk. Well, not just one walk, but many. Forty thousand kilometres of them, to be exact – the full circumference of the earth. It started as a simple plan to get healthier by walking the five kilometres from his home to campus every day. It ultimately became a mission to walk "around the world," symbolically speaking, in an effort to motivate and inspire other people to be active and discover the physical and mental benefits of regular exercise. He had already influenced some of his colleagues at SFU to walk and bike to work rather than taking their cars, and he shared his story to help inspire others to follow suit.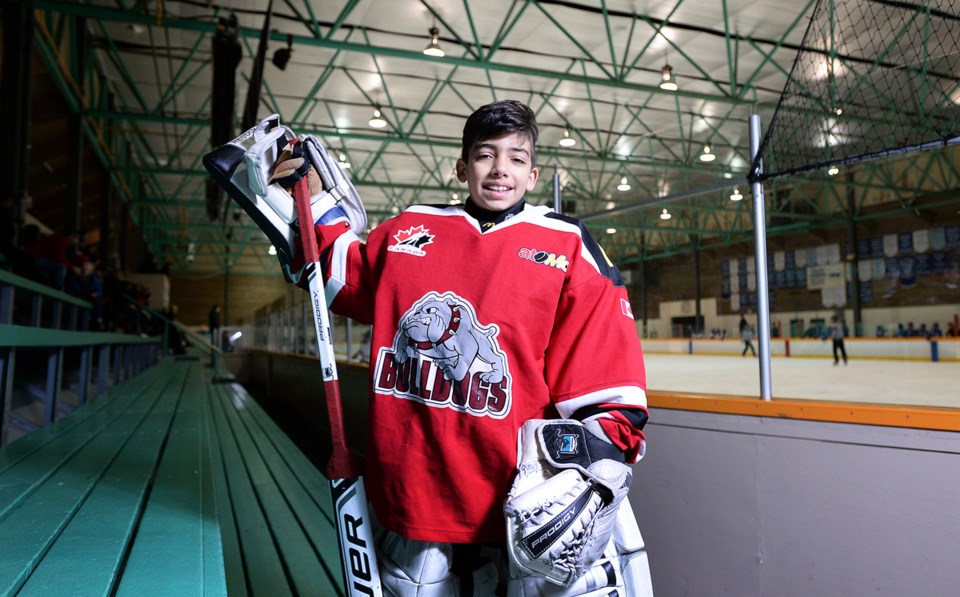 8. BURNABY MINOR HOCKEY ASSOCIATION
OK, this one's not one person, but many – but Burnaby Minor Hockey deserves a place on this list for its exceptional efforts to build community and welcome newcomers to Canada, one pair of skates at a time. The association is building a hockey community that's among the most diverse anywhere on the planet – with young players coming from places like Brazil, Lebanon, Iran, Korea, China and India, the vast majority of whom have never even seen an ice rink before. And it's not an easy thing to do, since the road to having any non-Canadian-born child play hockey is paved with red tape. But for their efforts to ensure that every single child gets to play Canada's game, we salute the BMHA.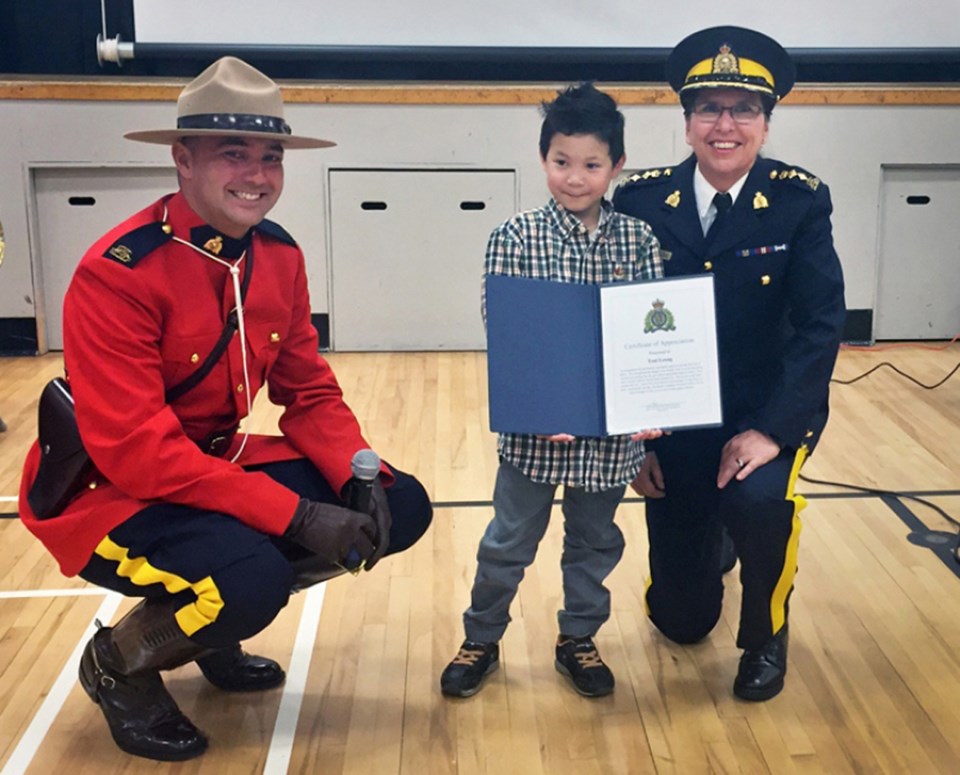 9. TONY LEONG
This nine-year-old Douglas Road Elementary student earned himself a certificate of appreciation from the Burnaby RCMP – and a headline in the Burnaby NOW – for his heroic actions in pulling a kindergartener safely from the path of an oncoming car. Tony was walking from school with his mom and big brother on Douglas Road with a group of younger boys ahead of them, when a car flying out of a neighbourhood gas station apparently failed to see the youngsters. Tony grabbed the back of the little boy's coat in front of him and pulled him out of the car's path; the crossing guard working the intersection said the kindergartener would certainly have been hit had Tony not intervened.
10. RYAN BEEDIE
When some people turn 50, they have a party. When Ryan Beedie turned 50, he made a $50-million donation to a new Beedie Luminaries scholarship program. (Yes, you read that right; we said $50 MILLION.) The non-profit organization will help students facing financial barriers pursue post-secondary education and get started in their careers – providing both scholarships and personal support to those chosen for the program. See www.beedieluminaries.ca for all the details.