While some love the sight of spring blossoming along streets and in parks, the seasonal shift weighs heavily on allergy-sufferers. Peter Pocrnic, Owner of Casa Madera Hardwood Flooring, relates to the allergy blues and says cats are a big allergic trigger for him.
These days, Pocrnic is on a mission to help people understand that the best way to battle allergies at home is with proper upkeep and care– along with hardwood floors. According to Asthma Canada, respiratory allergies affect one in five Canadians, with the main culprits being hayfever and dust mites.
Dust is an inescapable part of modern life, but having hardwood floors helps keep a lid on dust – unlike carpets, which trap dust and allow dust mites to take cover. Using rugs over hardwood give the best of both worlds, with rugs that can be easily cleaned, or even put away when pollen season rears its head.
For over 15 years, Casa Madera Hardwood Flooring has been a staple in Burnaby Heights. Voted, as the city's most loved flooring store for eight years running.
Service, quality products, being accountable to customers, and offering great prices are all part of why Casa Madera has been so trusted by the local community for so long.
Making homes beautiful is something Pocrnic loves but making homes healthier is what really drives him. Years ago, a customer with a fully carpeted home had a hyperallergic son, and one of his triggers was dust. Hospital visits were frequent for them and medications were a must. Pocrnic was sure that Casa Madera's flooring could help turn things around. He and his team swapped out the carpet in the boy's room for some hardwood flooring. In the coming weeks and months, the boy's condition dramatically improved as his allergies became manageable.
Installing hardwood doesn't make dust go away. In fact, you'll see more dust bunnies than ever! But what you can see— you can control, unlike with dust mites that can be trapped not just inside the carpet, but also under it and out of your reach.
For those dealing with respiratory issues and allergies, hardwood is often a life-changing home décor choice. Not all products are equal, but with over two decades of flooring expertise behind him, Peter Pocrnic enjoys helping customers make the best choice for their aesthetics and their health.
Even skin conditions and irritated eyes can be exacerbated by dust and pet dander, and these can be helped or even alleviated with easy-to-maintain hardwood flooring.
Casa Madera offers more than just hardwood flooring, too.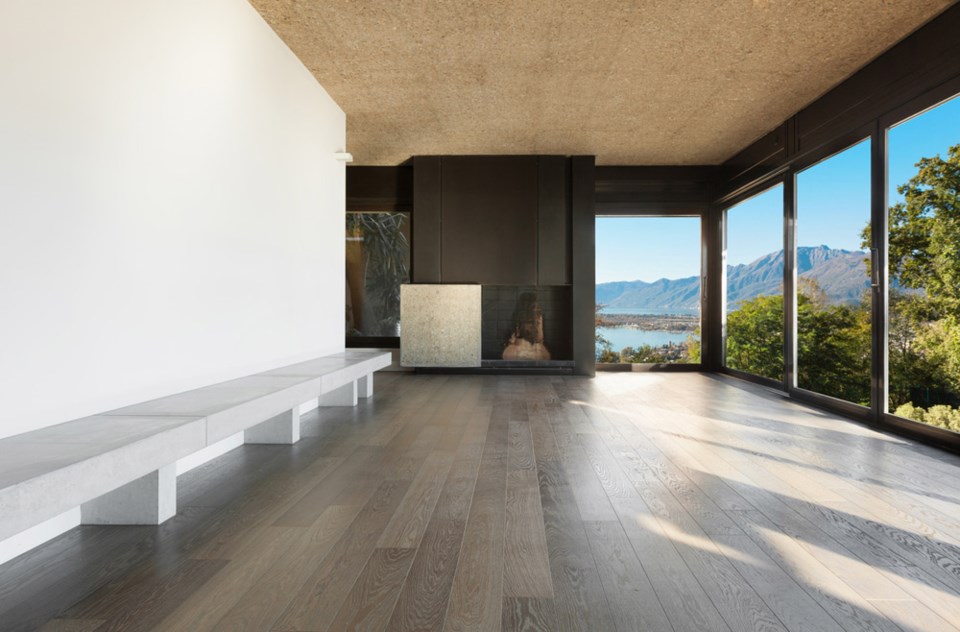 Their engineered and laminate floors offer all the durability of modern design with classic wood finishes. Luxury vinyl flooring is on offer as well. Cork floors are another option, which can be great for those with stiff joints or who are looking for better climate control and sound absorption.
From sleek, clean Scandinavian style hard maple wood floors through to the exotic, dramatic grain of tigerwood, vast are today's wood flooring options for the discerning homeowner.
Installation is where the Casa Madera team shines most. Past customers like Laura Lange rave about the attention to detail not just on the floors, but with following strata regulations for her housing complex and even reducing their invoice when the job was easier than estimated.
Installing hardwood is a big investment, but when it comes to picking your new flooring, it might help to know that over 90 percent of realtors say that hardwood floors help a home sell faster. According to the National Association of Realtors, over 54% of buyers are willing to pay more for a home with hardwood. In fact, estimates state that homes with wood flooring increase the sale price by as much as 2.5 percent.
All those numbers are great, but if you're in your forever home, most of today's floors come with 20- or 25-year warranties. Down the line, if you feel like refinishing your floors, that's always a great way to bring new life to a solid investment, unlike with carpeting. And of course, Casa Madera can help with refinishing, too.
Even if you're just considering flooring for the future, Peter Pocrnic encourages you to reach out and say hello— learn about your options. From budget and lifestyle to space and aesthetic, it's good to get a seasoned pro's help on what might be the best product for you, especially if you're after a solution for allergies.