Although it's May with picnics and barbecues to enjoy outdoors, it's not always sunny and warm. We can expect some days of cool temperatures and rain. And that's the time to spoil yourself with one of the top Italian wines and a hearty dish to warm the cockles of your heart.
Tuscany produces the excellent Chianti Classico, Piedmont makes the stunning Barolo, and Veneto produces the amazing Amarone which is today's feature: Monte del Fra 2013 Amarone della Valpolicella Classico ($62.99).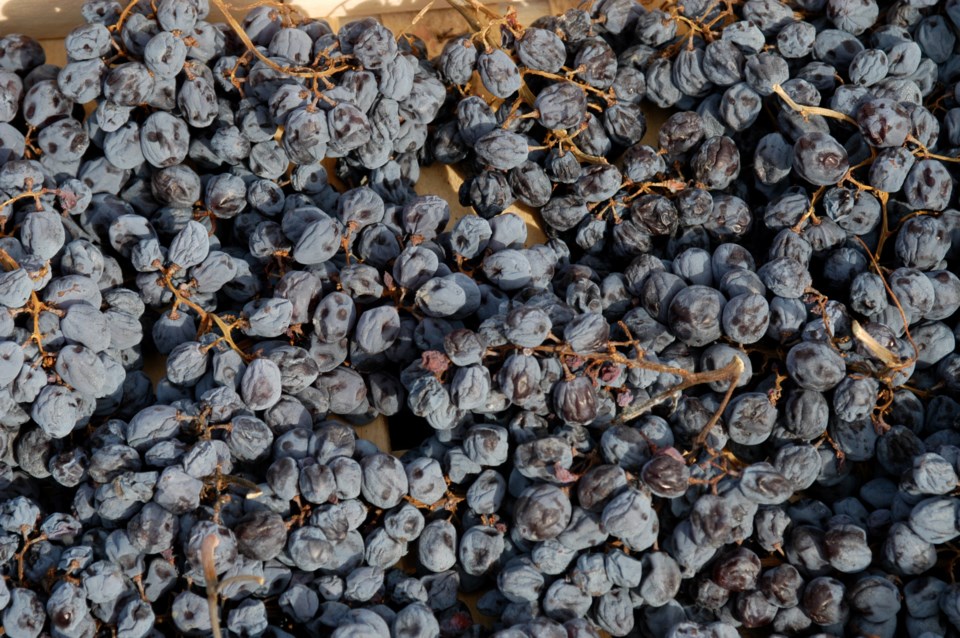 Notable wines have been produced in the Valpolicella region of north-east Veneto since Roman times. Amarones, however have only been produced since 1953.
The Monte del Fra Amarone is a blend of 80 per cent Corvina and 20 per cent Rondinella grapes, which is similar to its lighter cousin Valpolicella. The major difference is that Valpolicella is made like most reds but Amarone is traditionally produced from grapes left to dry for several months in airy open barns. As it dries, the juice becomes concentrated and sweet.
When all the sugar is fermented, the alcohol level rises (around 16 per cent) and the wine becomes dry. After it is aged in French or Slavonian oak, it is bottled and left for five years in the winery's cellar before being released. As a result, the Amarone is ready to drink, although it will usually age and improve for ten more years.
Because of Amarone's popularity, winery owners were able to lobby to expand the area of production. As a result, the Amarone region is now three times larger than it was in 1990. Having 'Classico' on the Monte del Fra label, identifies that this Amarone is from the high quality original area.
The colour is a dark garnet with terra cotta on the edge of the rim. As reds age they become lighter and go from purple-red, to red, and then terra-cotta along the rim, and then more terra cotta, and finally brown.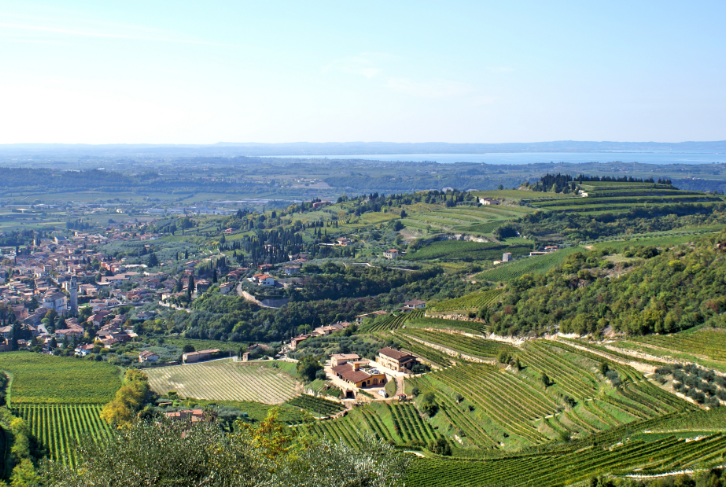 The bouquet is complex and much like a tawny port: dried grapes, violets, earthiness, nuts and leather.  Like the nose, the flavour is multi-layered: ripe cherries, fruitcake, baking spice, caramel, with velvety tannins. Although it is a red wine, there is sweetness on the mid-palate but it ends with a dry lingering finish.
In October 2017, American wine critic, James Suckling awarded the Monte del Fra Amarone 95 out of a possible 100 points. Here is his description, "A layered and rich red with plenty of dried orange peel and plum character. So tight and focused. Full body, ultra-fine tannins and a beautiful finish. Drink now or hold." Experts predict the wine will be drinking well for another decade.
A rich robust wine like the Monte del Fra Amarone needs a robust meat dish, pasta, or cheese. New York Times wine critic Eric Asimov recommends pasta such as orecchiette with wild boar sausage and kale. Other choices would be braised beef short ribs in Amarone, risotto all Amarone, (a favourite at UK's famous River Café) or duck cooked in balsamic vinegar. Strong cheeses such as parmegiano reggiano, gorgonzola, or ubriaco all'Amarone (cheese matured in amarone grape must) are also recommended.
Before you serve Amarone, decant for at least two hours. If you don't finish the wine, put it in the fridge and enjoy the next day after you take it out of the fridge for half an hour. This is a wine for special occasions. Alla tua salute!
Eric Hanson is a Richmond wine journalist and educator