Gentlemen and gentlewomen of Vancouver, be at the ready to nab your reservations for one of Vancouver's most popular annual summertime events, as Le Dîner en Blanc is set to return to the city for an eighth year.
The popular and posh all-white ticketed outdoor picnic and celebration has revealed they'll pop up in Vancouver on on Thursday, August 8, 2019.
Le Dîner en Blanc began in Paris over 30 years ago as a special pop-up picnic, and has since been carried out year after year in cities around the globe.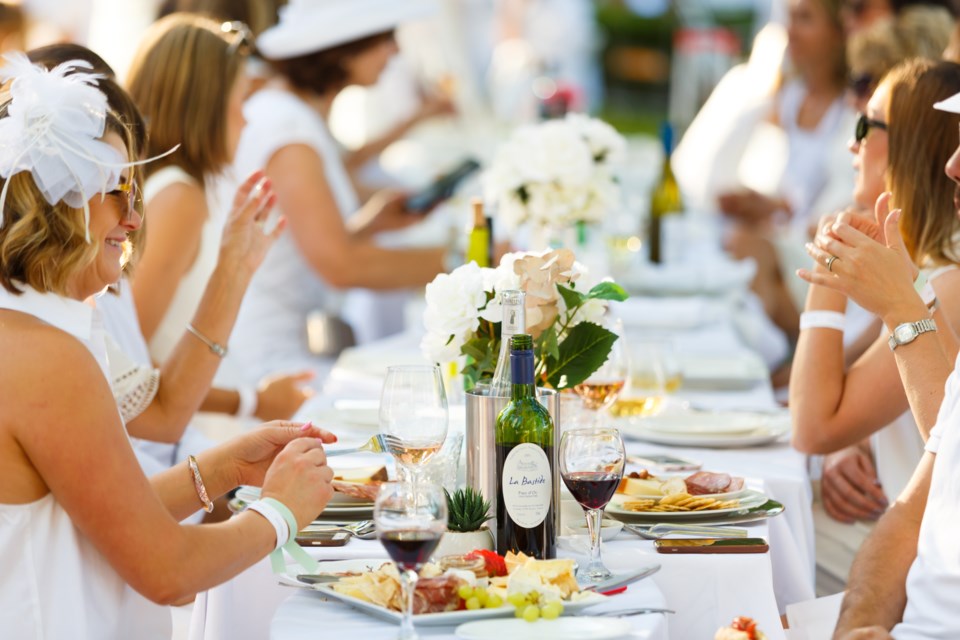 Not only is Le Dîner en Blanc when lucky ticket holders gather in one Vancoouver spot all dressed in head-to-toe white, but it is also about the excitement of the event going down in a secret location, revealed to participants only hours before their festive plein air summer soiree.
Highly coveted tickets to the event are released in phases, with the first wave going to "members" who have previously attended, the second phase for the lucky few that Phase I members have recommended, and the last wave opens up tickets to those on the waiting list. (So get on that list right now, if you dare to dream of attending.)
And this is no come-as-you-are park hang-out; there are rules: You must dress in all white and elegant clothing–don't be tacky about it, either.
Haul your own table (white chairs, white table) and table setting–and again, all white only, please. Bring your own food, and be prepared to set it all up and take it all down when the night is done. Champagne and/or wine will be available for pre-purchase. Beer and hard liquor are prohibited.
Le Dîner en Blanc – Vancouver
When: Thursday, August 8, 2019
Where: Shhh, it's a secret
Cost: $53+ per person