I used to joke that going to the Fair at the PNE expecting to find healthy food options would be the equivalent of watching Zoolander 2 in search of an Academy Award performance.
But things change — including fair culture — and this year the PNE has introduced the largest selection of vegan and vegetarian options ever at a fair in North America. To that end, more than 10 per cent of the food booths at the Fair at the PNE this year are dedicated to vegan, vegetation and plant-based offerings.
But, to be honest, I did not attend the annual media food tour of the Fair at the PNE in search of Govinda's Vegan Vegetarian Street Food stand or the locally-owned Buddha-Full Vegetarian Food. Instead, I was in search of the wild and weird and this year's food and drink offerings did not disappoint.
In random order, here's a breakdown of just some of the fair's most interesting food and drink for 2019.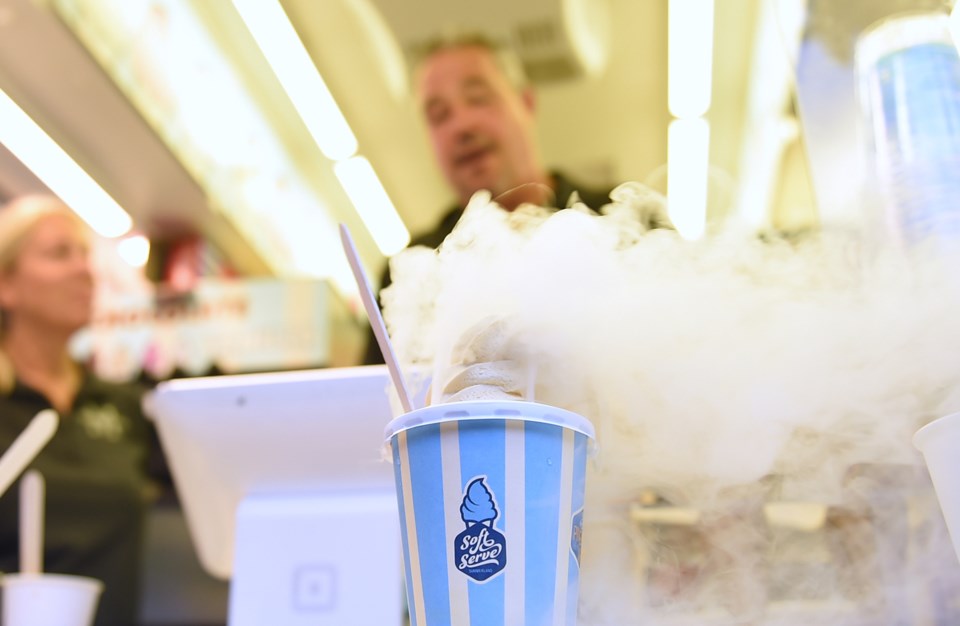 Butter beer ice cream
Vendor: Tod Marchant, Summerland, B.C.
This non-alcoholic ice cream is sweet with hints of butterscotch and shortbread. At the PNE, the ice cream is served in a container with dry ice so the affect is worthy of the wizards in the Harry Potter series who drink butterbeer as their beverage of choice.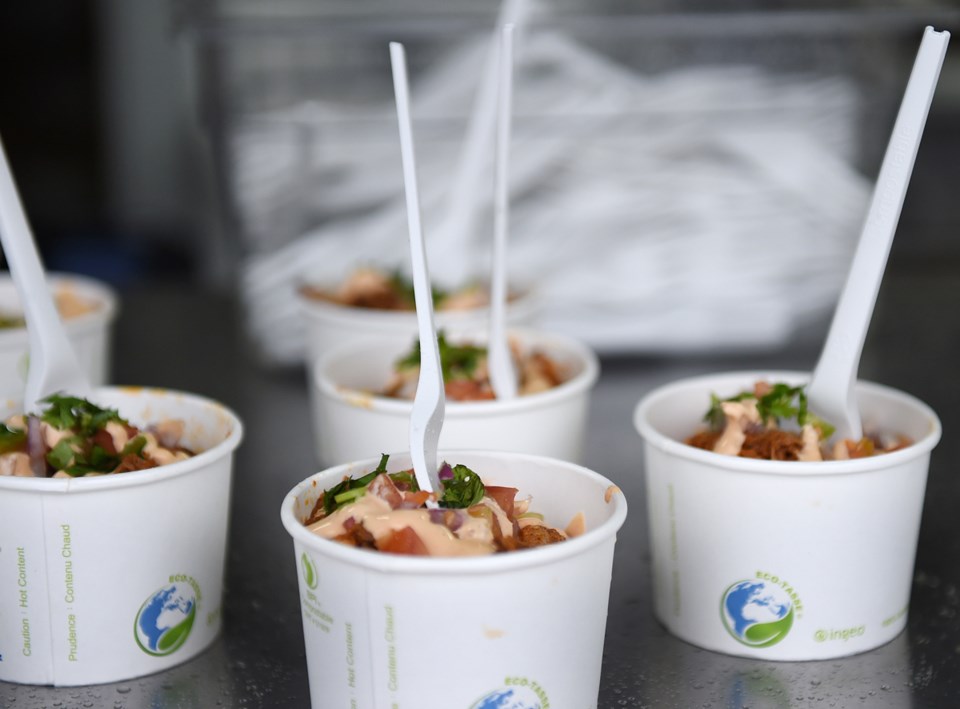 Totchos
Vendor: Steve Baine, PNE
These "totchos" aren't wild or weird, but one of the best things I've eaten at any fair in a long time. Imagine tater tots given the nacho treatment and topped with pulled pork and pico de gallo.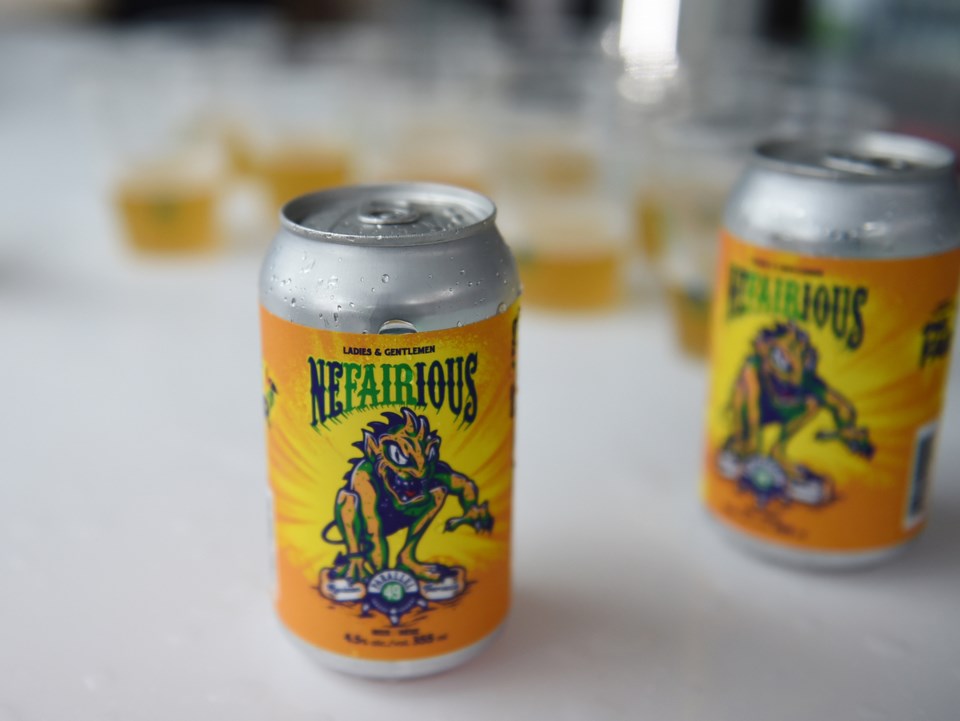 NeFAIRious beer
Vendors: Anthony Frustagli and Graham With, Parallel 49 Brewing
The brewers at East Van's Parallel 49 created this limited edition batch of beer just for the PNE Fair. It's a delicious, Mexican cerveza-style beer ideal for day drinking.
At least that's what I was thinking while sipping a glass at 9:30 a.m. as part of our tour. The beer is a full-circle moment for Frustagli, who spent years into his early twenties working the parking lots of the PNE before branching out into all things beer.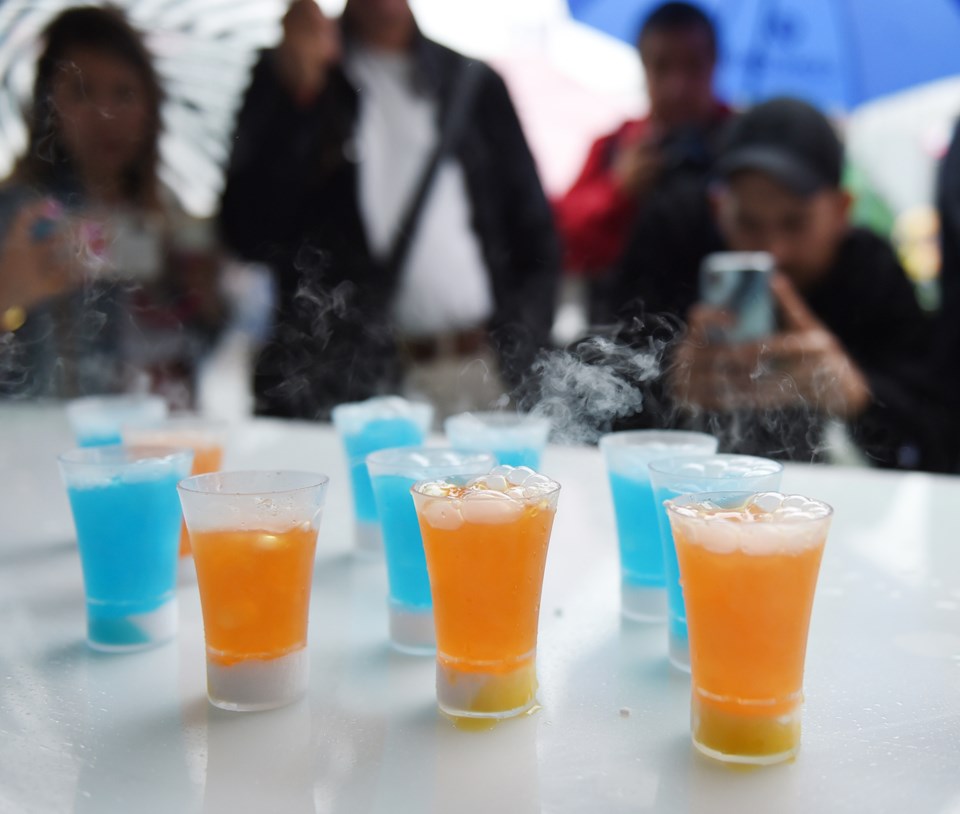 Tipsy Unicorn
Vendor: Steve Baine, PNE
Served over dry ice, this cocktail has "Instagram" written all over it. I tried the mango and took cautious sips as my cocktail continued to bubble as I drank it, even after adding vodka.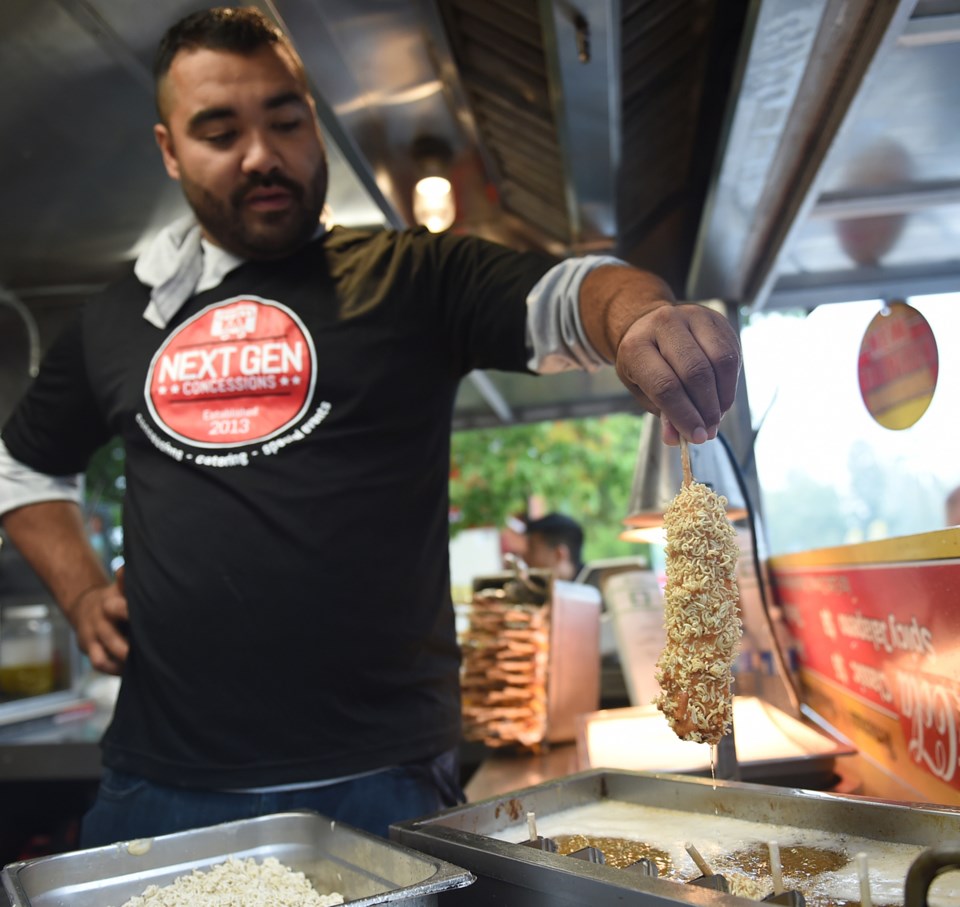 Cheesy Ramen Dog
Vendor: Jason Faria, Corn Dog King, Next Gen Concessions
It's a corn dog, covered in cheese and rolled in crunchy, dry Ramen noodles, so you know it's going to be a hit with the kids. And from the response of some of the food writers on our tour, there are a lot of curious adults out there who will be willing to give it a try.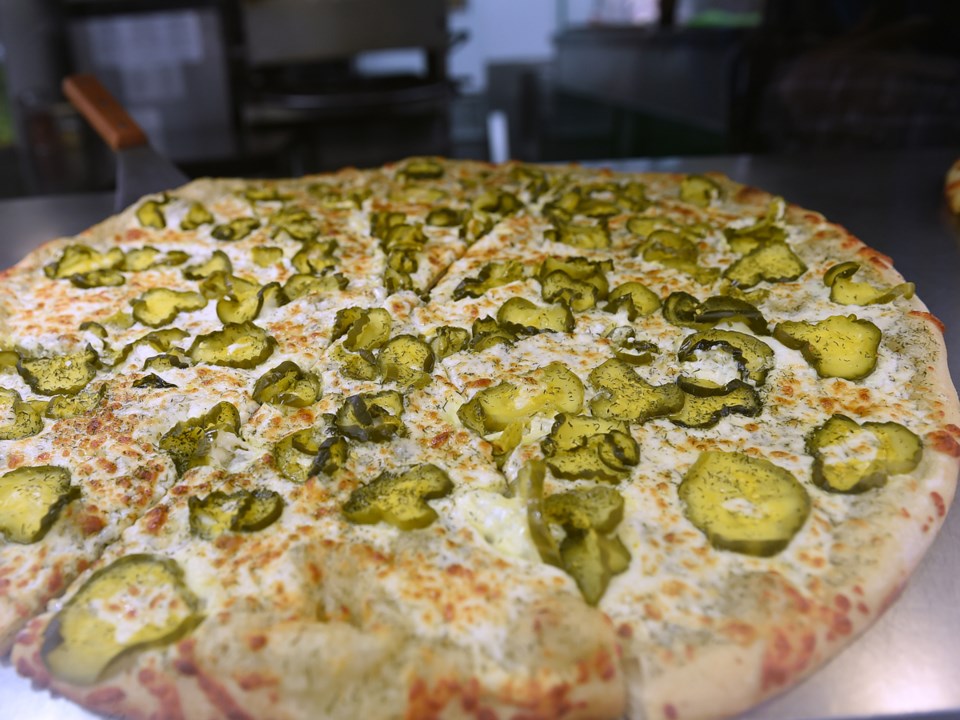 Dill pickle pizza
Vendor: Rick's Pizza, Tristen Ukmar, Florida
I'll be honest, this tasted a lot better than I was expecting. I liked the tang from the pickles mixed with the cheese and I thought this was much more successful than some of the other pickle-themed creations at this year's fair — I'm talking to you pickle-flavour cotton candy.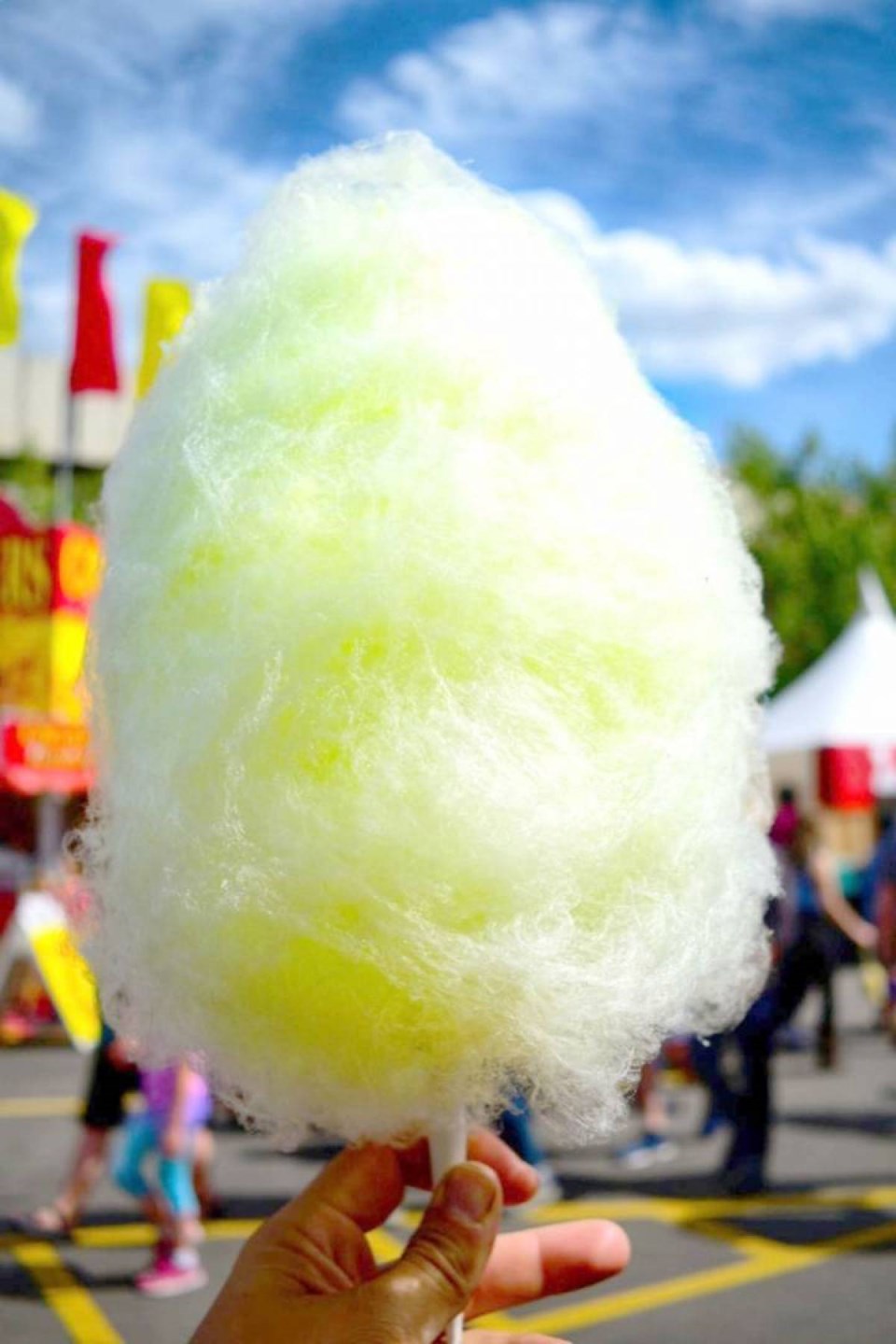 Pickle flavour cotton candy
OK, this wasn't included on our tour, but I tried some on the previous weekend and would best describe it as an acquired taste.
Imagine sugary cotton candy sprinkled with garlic powder and you've got pickle flavour cotton candy. This is one the kids will want to try, even if just for the "eww" factor.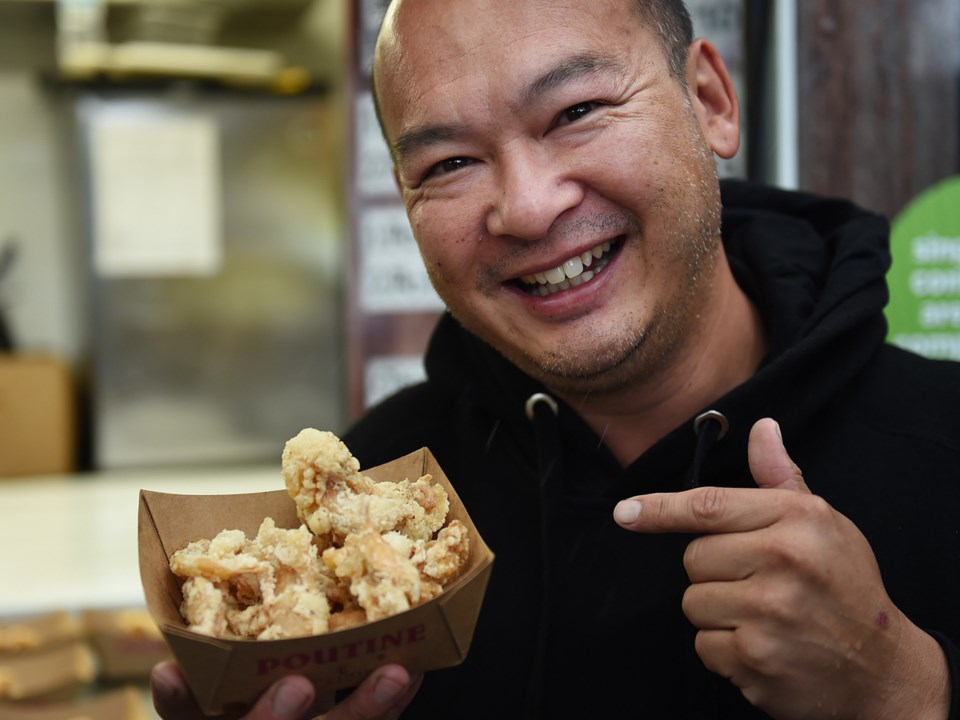 Deep-fried chicken skin
Vendor: Tin Lizzy Concessions, Jason Au, Vancouver
This dish should probably be deemed illegal, but if loving deep-fried chicken skin is wrong, I don't want to be right. One bite and I was taken straight back to happy hour at Nacho Daddy's in Downtown Las Vegas.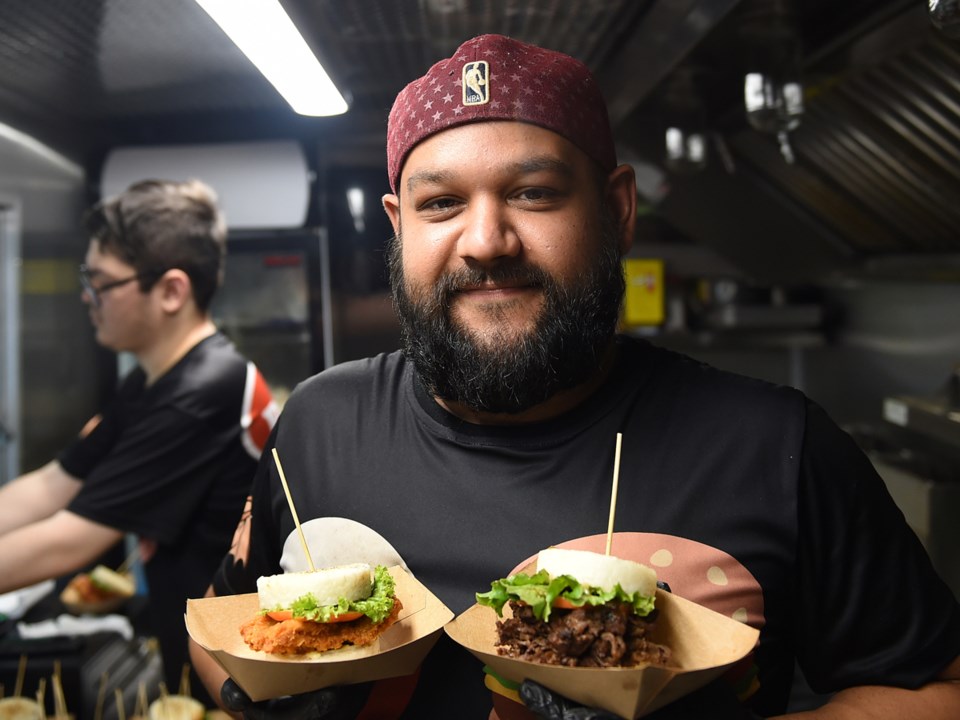 Rice burger
Vendor: Rice Burger, Jackson Uppal, Vancouver
Each rice "bun" is individually hand-pressed to create perfect little circles that encase everything from spicy chicken katsu to Korean spicy pork to Spam musubi.
If you stop by the booth, make sure to ask for proper directions for eating these hand-held disks of deliciousness.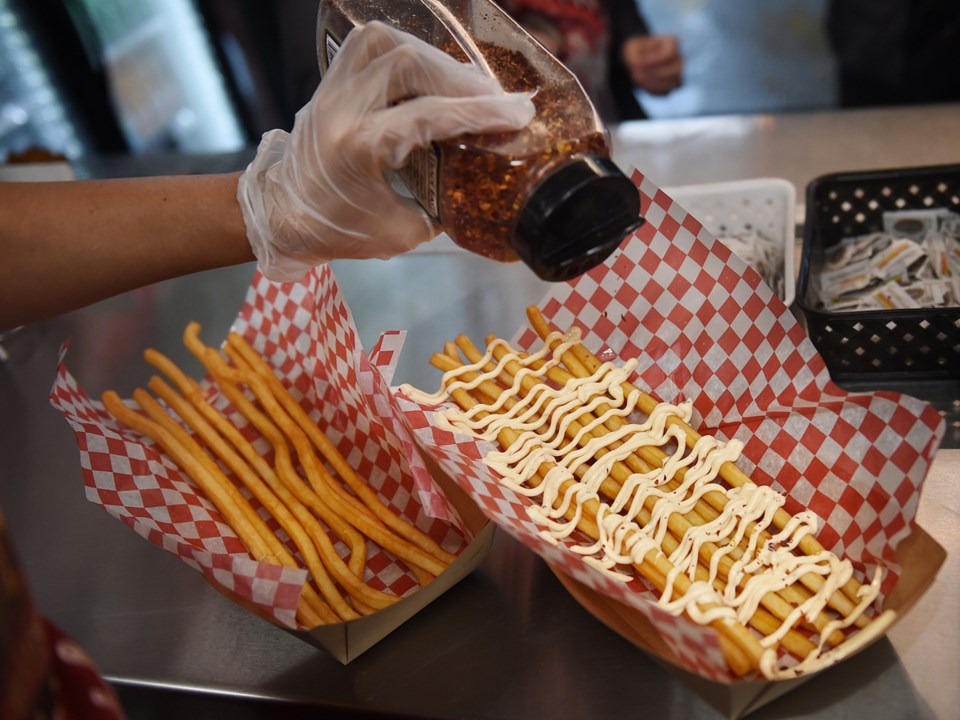 Freak Fries
Vendor: Raj Panchal, North Vancouver
These foot-long French fries are covered in everything from butter chicken to ranch and bacon to cheddar cheese and sour cream, but it's the fries with chocolate sauce that puts this creation over the top.
And as much as I was looking forward to trying the French fry/chocolate combo, after eating one I was immediately taken back to my journalism school days when one of my roommates was a total stoner and used to toast Marshmallows under the broiler of our oven. 
The PNE runs until Sept. 2.  More info at pne.ca.
sthomas@vancourier.com
@sthomas10