Earlier this month, YVR Airport launched the first of its 20 new food and beverage concepts with the opening of the first illycaffe in a Canadian airport.
The debut of illycaffe really got things rolling at YVR, as a couple more concepts will make their debut in September, and the launches will continue into 2020.
Emphasizing local vendors and restaurants was a driving factor in YVR's mission to revamp and expand their culinary offerings. Scott Norris, vice-president of commercial development says YVR is always looking at airport trends around the globe for inspiring ways they can better serve their passengers, citing facilities like those in San Francisco, Australia, Singapore, and Hong Kong as having taking strong leads in culinary offerings.
Sustainability is also something strongly in mind at YVR when it comes to food services. They're ditching single-use plastics, and working with partners like Chopvalue, who turn used wooden chopsticks into all sorts of objects, from table-tops to decorative pieces.
"We want to raise the bar," said Norris at an event held near the airport Friday to showcase some of the upcoming vendors to open up at YVR. "We know the food scene in Vancouver is amazing, and we want it to be matched at the airport."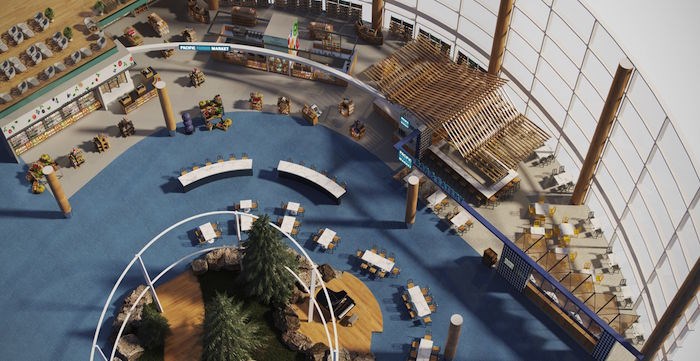 That's how familiar names like The Dirty Apron, Hawksworth, Japadog, Sal Y Limon, Stanley Park Brewing, and Heritage Asian Eatery came to be part of the YVR family.
Sal Y Limon is poised to open in September, making the YVR location their third in Metro Vancouver, serving up authentic casual Mexican fare, including their tacos.
Over at Pacific Farm Market, you'll see plenty of familiar names. Brought to YVR by Tastes on the Fly, this hybrid concept is a massive space that will house a sushi bar, live fired pizza, a cocktail bar, and a marketplace.
In that marketplace travellers can take with them another taste of Vancouver, like coffee beans from 49th Parallel, baked goods from Purebread, and packaged goods like Fable chef Trevor Bird's Black Pepper Jam, or the Gone Crackers line-up of cookies and crackers.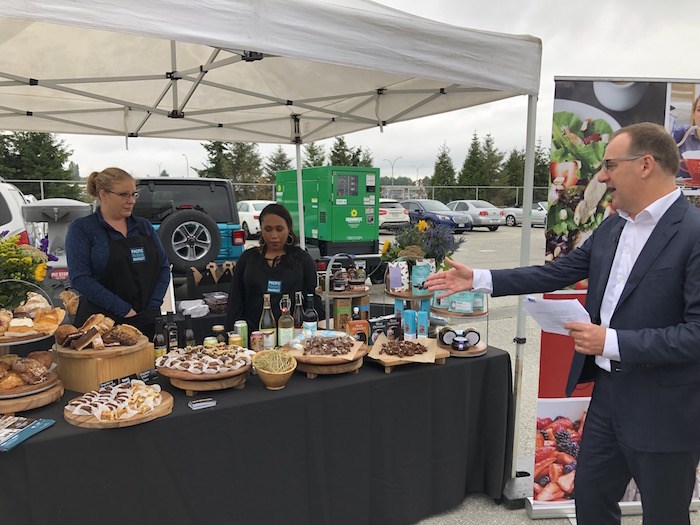 Other vendors are really using their YVR locations to speak the language of the local. The Dirty Apron, the renown cooking school and cafe on Beatty, will have two locations at YVR. The first, which they're calling "Nourish," will have things like avocado toast, sandwiches, and even a line of smoothies named after hiking and outdoor destinations across the province — you can sip on a North Shore Warrior, for example, or a drink named for the Baden Powell Trail, or Tofino's waves.
Stanley Park Brewing, who just opened their ambitious brewpub restaurant in Stanley Park, will have food and beer, including their special Wheels Up IPA, brewed exclusively for YVR.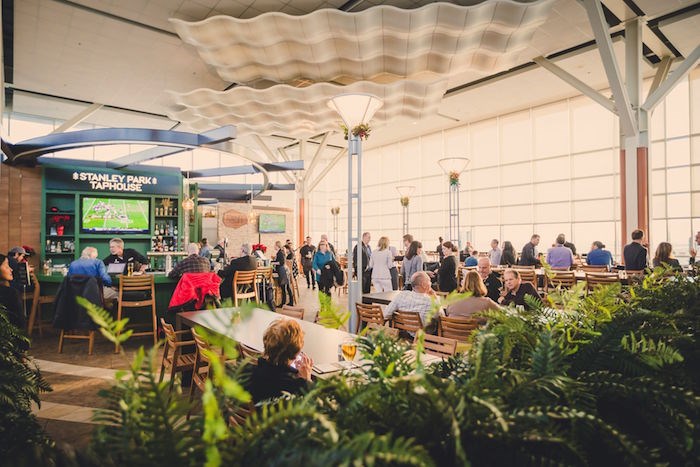 While you might want to sit down and enjoy some mac and cheese with bacon jam and a beer at the Stanley Park Taphouse while you wait for your flight, you also might be in a mad dash and dreading the on-board airplane fare. That's why, said Norris, YVR is focused on giving passengers great sit down and take-away options — the latter, of course, in thoughtful packaging.
"It's a big part of our strategy to think about how people spend time at the airport," explained Norris.
One thing airport passengers notice is the pricing of food tends to be much higher than elsewhere in the community. Norris said YVR wants to "make sure the pricing is relevant" to what's being offered.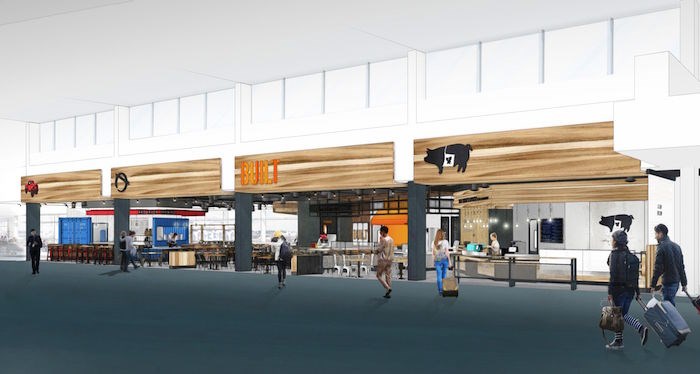 "People will pay for a great experience, they won't pay for a bad experience," noted Norris, which points to the facility's focus on quality, and their thoughtful curation for on-boarding local vendors and restaurant outfits.
One thing consumers need to consider is the cost factor of these businesses operating in the airport 24/7, and many post-security, both of which do end up working their way into costs at the register for passengers.
"We will always have different choices for different budgets and different needs," added Norris.
Travellers can find a full listing of current YVR Airport food and dining options online here. Stay tuned as more concepts launch this year and in 2020.