The resilience and artistry of people living with dementia is on display in a new virtual exhibition that launches tonight.
In There Out Here: Art Making Space to Live Well With Dementia is an online exhibit featuring the work of people living with dementia and their care partners. It goes live on Friday, Nov. 13 at 6 p.m. – with an exhibition that includes a short documentary, a collection of art in a variety of genres, and several interactive art-making opportunities for viewers to create and upload their own pieces.
The made-in-Burnaby exhibition was initially slated to be an in-person installation of work developed at North Burnaby Neighbourhood House, but it moved online in the wake of COVID-19.
The show shares some of what was learned through a three-year UBC research project, led by associate professor Susan Cox and postdoctoral fellow Gloria Puurveen at the university's W. Maurice Young Centre for Applied Ethics.
With funding from the Canadian Institutes of Health Research, the Alzheimer's Society of Canada and the Michael Smith Foundation for Health Research, the research team started the project curious about how care planning along the dementia journey could become a more empowering and supportive process that actively reflected a person's unique life experience – their relationships, values and identity.
"No one wanted to be treated like a number or a diagnosis," a press release explains. "They had experiences unique to them, relational complexities, and ideological or spiritual differences they wanted considered as part of their end-of-life path."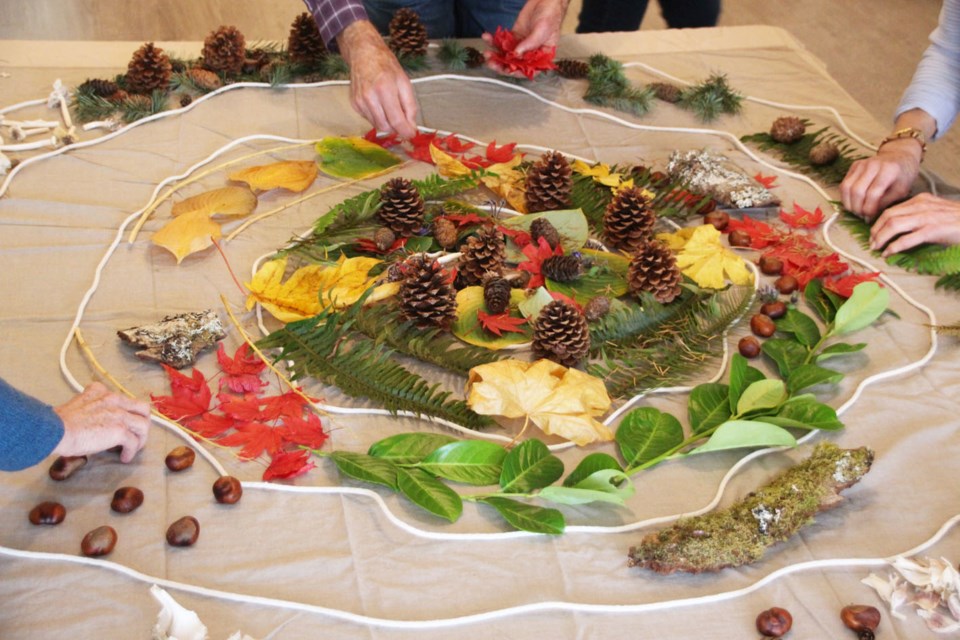 The researchers worked to infuse traditional research methods with more creative opportunities to listen to the voices of people living with dementia and to amplify their insights and perspectives.
They started the project with face-to-face interviews with people living with dementia and their care partners. Those conversations then led into a series of arts-based workshops exploring the meaning of living well with dementia – until, halfway through that stage of the research, the COVID-19 pandemic hit.
The research team regrouped, packaged up and sent out all the materials participants would need to create art, and organized Zoom workshops that kept the group connected and engaged.
Finally, working with the participants, the team brought together the online exhibition.
The featured art speaks directly to what participants want the world to know about their dementia journey.
"It makes space for the diverse kaleidoscope of voices of people living with dementia and their care partners, and sparks a much-needed dialogue around self-advocacy, holistic approaches to thinking about the end of life, and the importance of being seen and heard," the release says.
You can view the exhibition (starting at 6 p.m. Nov. 13) at www.artmakingspace.com, or find out more about the project on Facebook https://www.facebook.com/artmakingspace2020, Instagram https://www.instagram.com/art_making_space/, and Twitter @inthereouthere.