Sungiven Foods – a global chain of Asian-themed grocery stores – looks to be setting up shop in the Heights neighbourhood of North Burnaby.
The old Westminster Savings branch at the corner of Gilmore and Hastings has a large sign spread across its windows about Sungiven Foods "now hiring" with a website address and phone number for applicants. A call to Sungiven by the NOW was not returned for comment.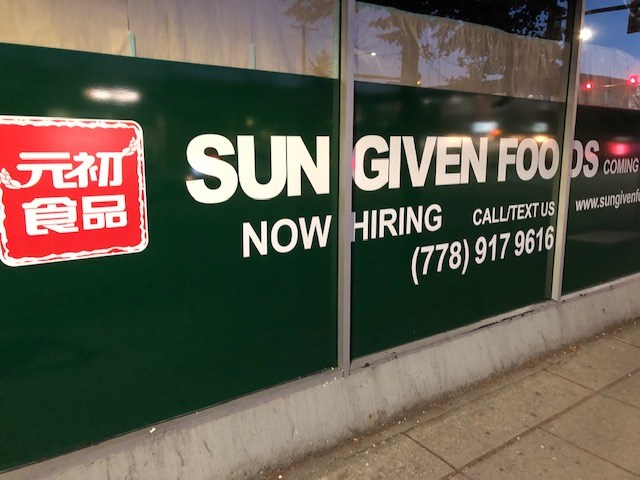 Sungiven Foods, which has stores in Australia, Japan, the European Union and across North America, bills itself as "Provider of Healthy Meals" through a grocery chain with "private brand products."
The Heights has several grocery stores between Willingdon and Gilmore, including Safeway, Red Apple Market and the specialty shop Cioffi's.
"Sungiven Foods is dedicated to providing foodstuff, which is natural, less processed and less artificially added at its best for families who love cooking, focus on safe food and health. Sungiven Foods runs at international standards and global marketing," says a posting on its website.
For people interested in applying at Sungiven, the number posted is 778-917-9616.