Royal City Donuts, the New Westminster-based roving donut maker, has revealed plans to set up a permanent donut shop in Burnaby.
Known for their brioche and vegan donuts with crave-worthy flavours, Royal City Donuts is the biz of Jon Goodridge, who first started creating the doughy delights because his city didn't have a decent donut shop.
A self-confessed bread "fanatic," Goodridge uses a yeast-based brioche dough that uses less sugar and provides a little more chewy sustenance rather than the more common cake donut. Fillings and toppings include the tempting maple bacon, Mexican chocolate and lemon custard with a blueberry glaze. Royal City also makes an assortment of vegan donuts.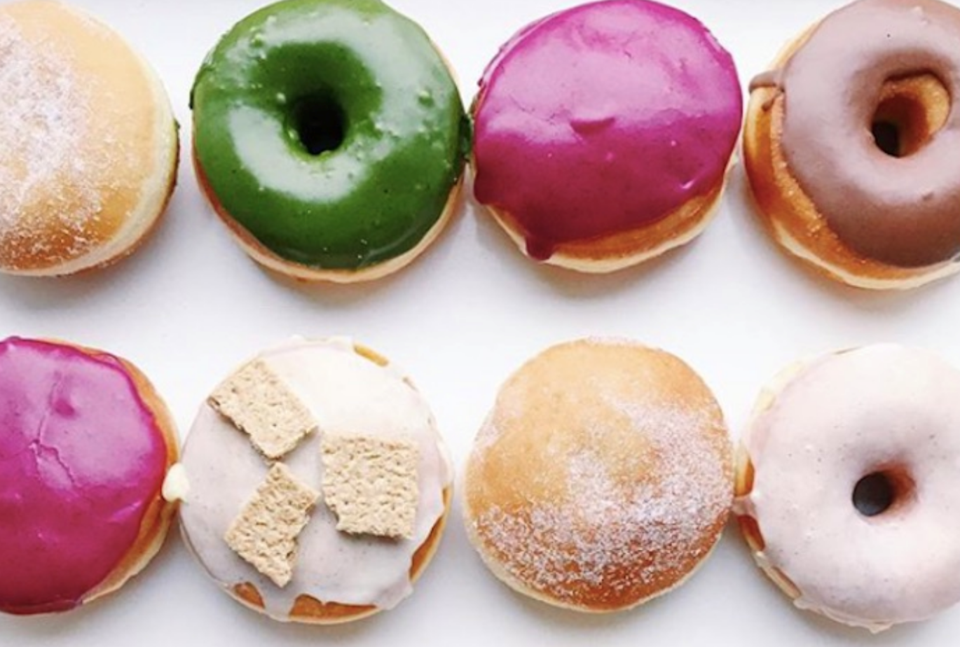 Royal City Donuts has used Instagram and farmers' markets to springboard the business since its launch, but now Goodridge is ready for the next big step.
The plan is to open a Monday-Friday location in Burnaby's Deer Lake Centre soon, as well as continue to sell at farmers' markets and craft fair-type events across Metro Vancouver. Royal City Donuts appears regularly at the markets at Lonsdale Quay, New Westminster, and Port Moody, plus they'll pop-up at the I Made Local and Make It markets in Vancouver this spring; a full list of upcoming appearances is on their website.
Royal City Donuts will be located at Unit L52 – 4946 Canada Way (Deer Lake Centre) in Burnaby. Follow @royalcitydonuts on Instagram for updates.