Terence Fong has a simple explanation for the name Sungiven Foods – the moniker for a global Asian grocery store chain that is moving in North Burnaby soon.
Sungiven's senior vice-president for Canada says it has to do with the sun giving so much nutrition to many of the items the chain sells to customers.
"We want to be more natural," Fong says. "We offer healthy daily meals that are less processed and at a reasonable price."
Work is progressing at Sungiven's future store at the corner of Hastings and Gilmore in Burnaby Heights – with 6,300 square feet of space planned in a former credit union building.
Fong says he expect the Burnaby store to be open in early 2020, but can't give a more specific date because the company still has to go through the permit and inspection process with the City of Burnaby.
The Burnaby store is part of the company's first foray into the Metro Vancouver area. A 13,000-sq-ft store will be located at the Vancouver City Square shopping centre (555 West 12th Ave, Vancouver) and opens in November. A third store will open at 3301 West Broadway in Vancouver.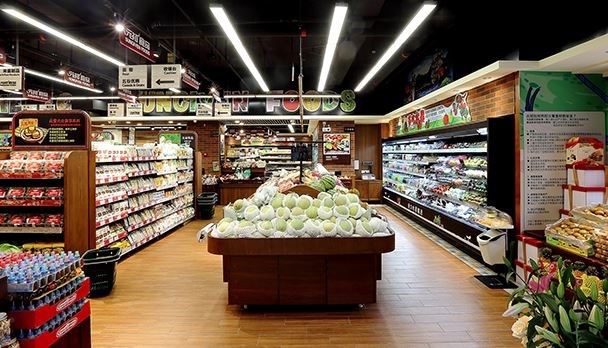 Sungiven is taking on the T&T chain of stores – the company has a store at Metrotown. North Burnaby was chosen because the company surveyed residents who said they have to travel all the way to South Burnaby to find the specialty ingredients they crave, Fong said.
"We got a lot of feedback from the community about this," Fong said.
The North Burnaby store will feature everything you would expect to find at your favourite market, including specialty items and hot foods, alongside daily fresh bakery items, seafood and meats. They will also serve customers the company's range of high-quality health-conscious private brand products.
The store will also be looking to hire dozens of staff before it opens, Fong said.
Sungiven has deep roots already in Burnaby. The company's headquarters and R&D facility are in South Burnaby on Marine Way.
The company's founders also came up with the concept while living in North Burnaby in 2004. They took the concept back to China and opened more than 100 stores there before coming back to Metro Vancouver to open new stores. Plans are also in development to open up to 10 to 15 additional locations in Metro Vancouver in the future.
"We know it is not just what you buy that matters, but who you buy it from," says Sungiven Foods co-founder Kathy Su. "Our goal is to become the friendly family-orientated grocery store for people across the Lower Mainland. That is why instead of opening a big box store, we are building locations across Metro Vancouver so that we can be a part of the communities that we are serving.
"We have spent a lot of time in Vancouver and have always been inspired by the city's approach to food. High-quality, healthy, all-natural ingredients are prized on the West Coast and we decided to incorporate that philosophy into our stores. Now we are looking forward to sharing our community-driven Asian grocery store concept with the people and places that helped to inspire it."