The size of British Columbian malls and shopping centres aren't in danger of knocking other provinces' megamalls out of the Canadian real estate record books.
British Columbia's largest mall, Metropolis at Metrotown, at 1.7 million leasable square feet, is only the fifth-largest mall in the country, behind the West Edmonton Mall in our less-populated neighbour to the east and three Ontario malls in the Greater Toronto Area.
B.C.'s second-largest mall, Park Royal, is the only other B.C. mall to crack the top 10 largest malls in Canada list at No. 7, according to data from a Retail Council of Canada report.
Yet B.C.'s malls seem to be more popular than their square footage might suggest, with Metropolis hailed as the second most-visited mall in the country in 2017 with nearly 28 million visitors, almost a million more than the West Edmonton Mall. In 2018, Metropolis fell to third behind the West Edmonton Mall.
CF Pacific Centre, B.C.'s seventh-largest mall, is not on Canada's top 10 largest mall list. However, it is the seventh most popular mall in the country with 22.1 million shoppers in 2018.
Greater foot traffic in smaller malls means greater sales per square feet. Oakridge Centre and CF Pacific Centre are the second and third highest grossing malls per square feet. In 2018, CF Pacific Centre generated $1,690 per square foot and Oakridge earned $1,594 per square foot. The two malls were beat — only by Toronto-based Yorkdale Shopping Centre, which earned $1,905 per square foot.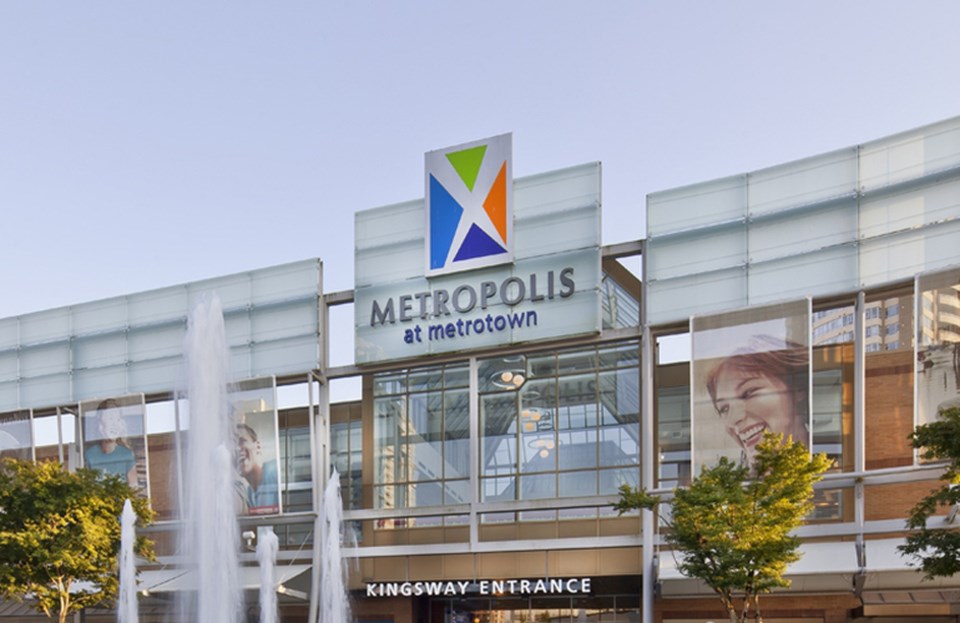 Metropolis was the eighth highest-grossing mall in the country, earning $1,040 per square foot, a decline from $1,075 in 2017.
Yet, despite having only 13 per cent of the country's population, British Columbia has 30 per cent of the top 20 highest-grossing malls, beat — only by Ontario with 50 per cent.
Metropolis has a smaller average retail space than CF Pacific Centre, meaning that more stores are able to fit in a smaller area.
However, this does not seem to benefit Metropolis' sales per square foot, which are 38.46 per cent less than those of CF Pacific Centre. 
Click here for original story.