Burnaby students scooped up their fair share of big scholarships handed out by a Burnaby-born developer this month.
Ryan Beedie, a Moscrop Secondary School alumnus, handed out more of his Beedie Luminaries scholarships this year than ever before in response to the financial impact of the COVID-19 pandemic, according to a news release.
Now in its third year, the scholarship program, of which Beedie is the founder and principal benefactor, was originally set to award 105 scholarships but gave out 128 instead.
"We received an overwhelming number of great applications from deserving students, and it was hard to narrow down our selection to the anticipated 105, knowing the impact that the COVID-19 pandemic has had on families and employment opportunities for young people and their parents," Beedie said in the release. "We wanted to extend our support to as many deserving students as possible, as we believe that personal and financial hardship should not stop talented British Columbians from pursuing higher education and realizing their full potential."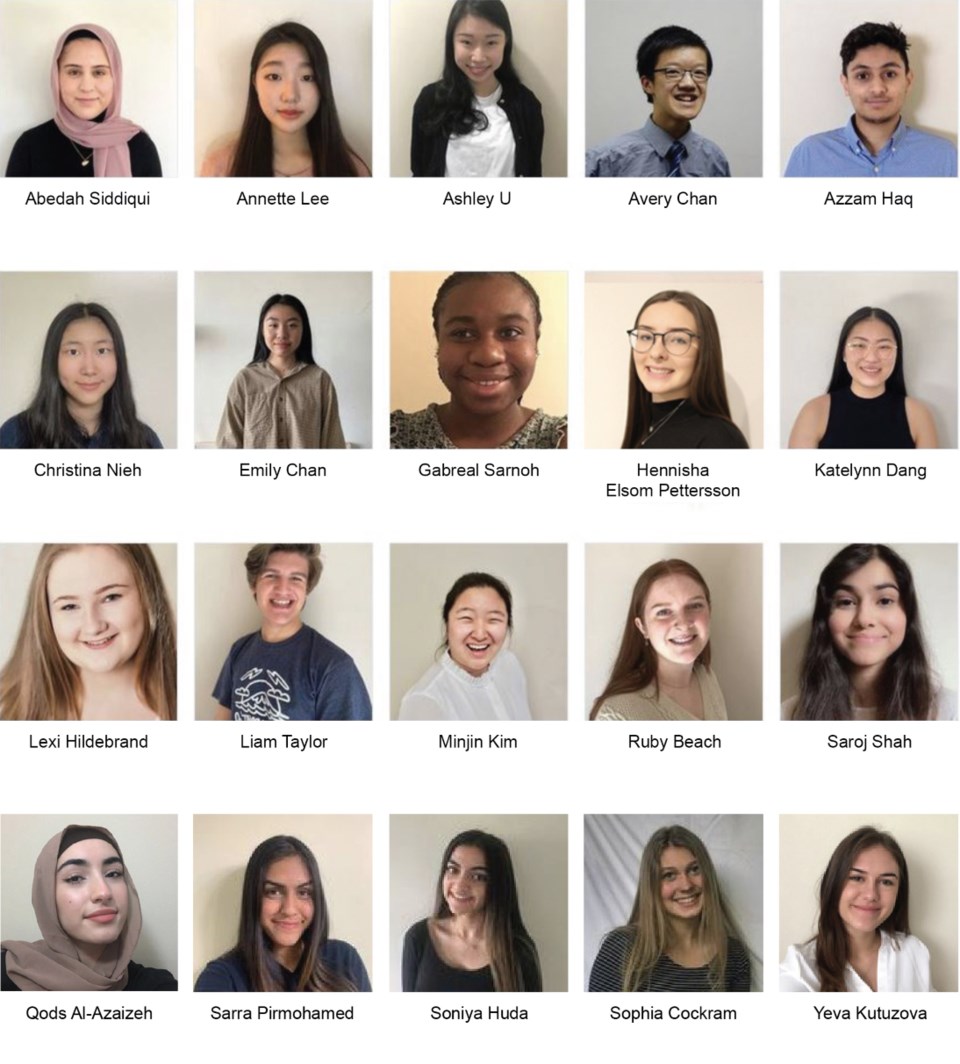 Of the 128 scholarships handed out, 20 went to Burnaby students: Abedah Siddiqui, Ruby Beach, Soniya Huda, Saroj Shah, Sarra Pirmohamed, Hennisha Elsom-Pettersson, Annette Lee, Liam Taylor, Christina Nieh, Minjin Kim, Gabreal Sarnoh, Emily Chan, Sophia Davita Cockram, Katelynn Dang, Ashley U, Lexi Hildebrand, Yeva Kutuzova, Azzam Haq, Qods Al-Azaizeh and Avery Chan.
The scholarships  are worth up to $40,000 each.
Beedie launched the program in November 2018 to help promising students from disadvantaged socio-economic backgrounds overcome barriers to education.
More than 70% of this year's recipients live in rental or social housing, 48% come from single-parent or foster families, and 26% are first-generation post-secondary students in their families.
It was Beedie's experience growing up in Burnaby and seeing friends who didn't have the same opportunities as him to get a post-secondary education that motivated him to launch Beedie Luminaries, according to previous press releases.
Students entering Grade 12 next year can find out more information about Beedie Luminaries at beedieluminaries.ca.
The application period for 2021 opens this fall.
This story has been corrected. Based on information sent by Beedie Luminaries, the original stated 19 Burnaby students had received the award. One student had been missed.