The name of the book is Second Story Work.
And it's a sort of love letter to Burnaby by one of its former residents, Josh Cybulski.
Although he lives back east, Cybulski hasn't forgotten the old haunts he frequented, especially in Burnaby Heights.
So it made sense to include them in his debut novel.
"I included so many Burnaby locations because I spent almost a year and half in frequenting these spots and they were my favourites," Cybulski said. "I actually worked next door to the Admiral pub and would hang out there after work all the time watching sports, mingling etc. I included The PearTree restaurant because it was the place that I had my first high-end food experience. It turned me into a foodie."
Cybulski said he's sad that both the Admiral and the PearTree have both been closed down due to the impact of COVID-19.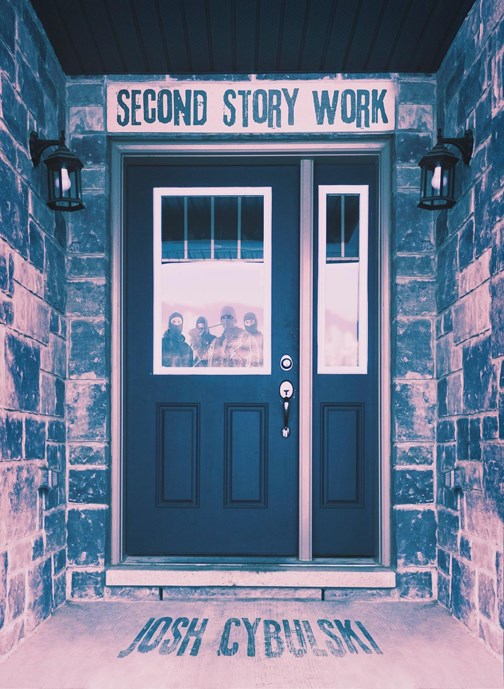 But why did he put his story in Burnaby?
"A lot of it had to do with the timing of the story," he said. "The 2007-2010 Vancouver gang war was always interesting to me and I thought it was a compelling backdrop for my crime story, which also takes place during that time.Through my own experiences in the city, as well as the writings of Kim Bolan (Vancouver's best crime reporter, Bolan works for Postmedia), I also felt like I had enough information to create a compelling and realistic crime fiction. Burnaby also had this peaceful, quiet vibe to it and I thought it would creating an interesting contrast to have these criminals in the story disrupting that serenity."
The book is about four film school graduates who head west towards the booming film industry in Vancouver.
"Art is a distant memory as they pursue Hollywood lights and their spoils of sex, drugs, and, let's face it, more drugs," reads a synopsis of the book. "But good luck turns bad in Second Story Work as the film industry falls apart in 2008 and these young men scramble to sustain whetted appetites that they could never afford."
People can find the book available on Amazon in paperback as well as on Kindle. It'll be available Sept. 27. They can also follow him on Facebook at Author Josh Cybulski.