Catalyst Capital Group Inc.'s latest attempt to cash in its chips in Burnaby-based Gateway Casinos and Entertainment Ltd. looks like it might be a long shot.
The Toronto-based private equity firm that owns Gateway had agreed in December to sell the 27-property gaming operation to New York City's Leisure Acquisition Corp. for $1.5 billion.
The transaction was set to close on April 5, but that closing date was pushed back to June 30.
Last week, Leisure Acquisition's shareholders voted to again extend the deadline for closing the deal to buy Gateway – this time until December 1.
Gateway's holdings in Metro Vancouver include the Grand Villa Casino in Burnaby, the Starlight Casino in New Westminster and the Cascades Casino Resort in Langley.
"The company believes that it is unlikely that there will be sufficient time before June 30, 2020 to complete an initial business combination," Leisure Acquisition said in a June 23 corporate filing.
It then added some doubt about whether the transaction would ever close.
"Either the company or Gateway has the ability to terminate the merger agreement to the extent the business combination has not been completed by July 15, 2020," Leisure Acquisition said in its filing. "There can be no assurance that it will be possible to complete a business combination with Gateway prior to July 15, 2020."
With the COVID-19 pandemic ravaging many service-sector businesses' balance sheets, plenty of mergers and acquisitions in those industries that were agreed to before March have either been scrapped or are uncertain to close.
Victoria's Secret owner L Brands in February agreed to sell a 55% stake to Sycamore Partners for US$525 million, but then accepted Sycamore's bid to scuttle the transaction.
Cineworld Group plc (LSE:CINE) similarly terminated its $2.8 billion takeover of Cineplex Inc. (TSX:CGX).
Rumours have swirled that Air Canada (TSX:AC) has been lobbying federal officials to block its plans to buy Air Transat for $700 million, although Canada's national carrier has denied those reports.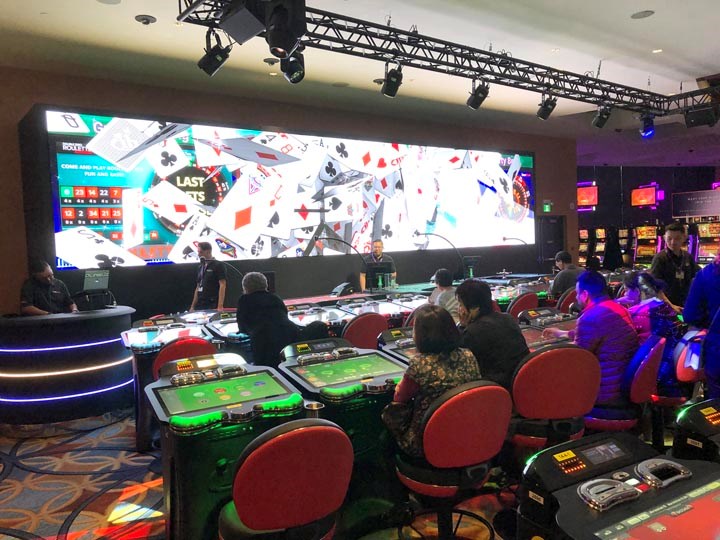 Lawson Lundell partner Mandeep Dhaliwal stressed to Business in Vancouver that he is not aware of the situation between Catalyst and Leisure Acquisition. However, he said, that the global pandemic is likely giving many companies pause to consider transactions that have not yet completed.
"A lot of companies that had agreed to transactions, if they think that things have materially changed and would not be as beneficial, they would be scrutinizing the text of contracts to see if there is anything for material adverse change or force majeure [unforeseeable circumstances that could prevent a company from fulfilling a contract]," Dhaliwal told Business in Vancouver.
"Certainly there's been a lot of conversations about this in the past few months."
Dhaliwal, whose practice deals mainly with banks and private lenders in secured and unsecured financing transactions, said that while deal flow is down from 2019 corporate transactions are being completed.
"Now, I was a bit of a pessimist to begin with, thinking that things would fall off a cliff, so it's all a matter of perspective, but transactions have been closing over the past few months," he said.
Back in 2010, Dhaliwal's firm represented Catalyst on some aspects of its acquisition of Gateway.
Gateway had morphed from being an income fund in 2007 to being owned by two shareholders: Crown and Macquarie Bank.
Those entities borrowed more than $1 billion from various banks, and in 2010 had started to run into trouble.
A consortium of debt holders, led by Catalyst, started buying Gateway's debts from various banks and consolidated that debt.
Catalyst executives then offered an ultimatum to Gateway principals on behalf of all the debt holders. Catalyst wanted Gateway to either pay off its debts or ante-up the lion's share of the company's equity.
That set the wheels in motion for the debt-holders to pay off $1 billion of Gateway's $1 billion-plus in debt and provide a capital infusion of $100 million, and a $500 million term loan.
In exchange, they got 98% of the company and were free to start racking up some new debt of their own.
Dhaliwal told BIV in 2011 that he found it fascinating to watch how private equity investment firms went out to purchase public debt with an eye to becoming management, and acquiring equity, only to then go out and raise new debt for the enterprise.
Once in control of Gateway, the Catalyst consortium hired Jefferies and Co. to raise hundreds of millions of dollars of debt in the bond market.
Catalyst also briefly intended to take Gateway public in 2012 but did not complete the IPO.
Gateway bills itself as one of the largest and most diversified gaming and entertainment companies in Canada, with 25 gaming properties in B.C. and Ontario as well as two additional properties in Edmonton Alberta.
It employs 8,200 people and features 423 table games, 14,076 slot machines, 82 food and beverage outlets and 561 hotel rooms.