A Burnaby computer student has struck gold for two years in a row at the Skills Canada National Competition.
Gio Porta won gold in IT Network Systems Administration as a high school student last year; this year he won in the post-secondary category.
He's a Burnaby Mountain Secondary grad but alternated his time in high school between Mountain and the school district's Cisco Networking Academy at Burnaby South. Now he's in his first year of computer information systems administration at BCIT.
"It's a lot harder because the criteria and scope is different," Porta said of the post-secondary category at the Olympic-style skills competition in Halifax May 28 to 29.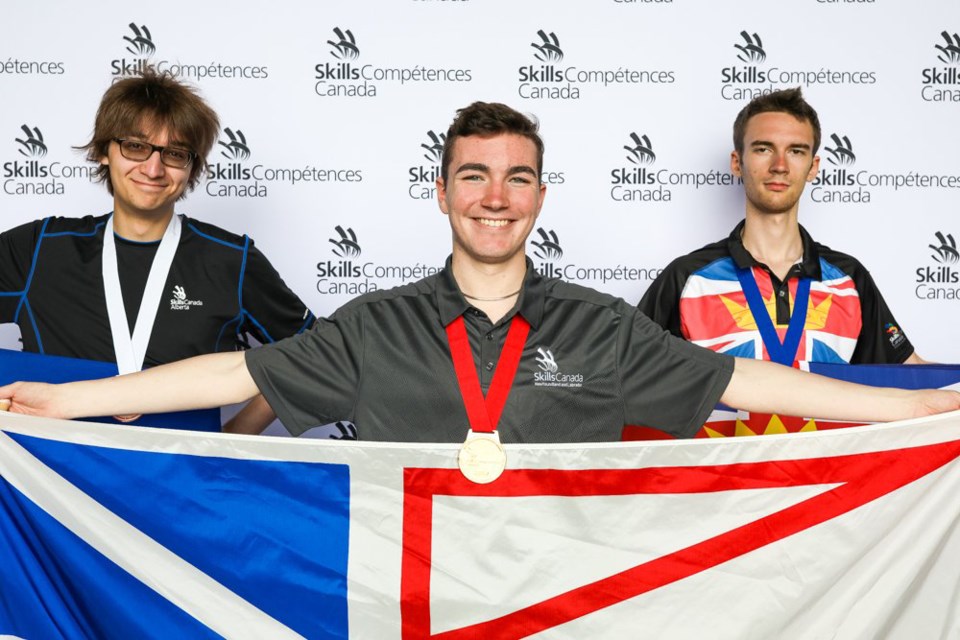 When Porta spoke to the NOW after his high school gold last year, he said he planned to go into policing and use his computer skills to thwart bad guys, but now he's not so sure.
"My plan was to do computer forensics and all that, but, at the same time, I kind of like networking and networking seems to be what I'm pretty good at, so I might stick with that," he said.
Every second year, post-secondary competitors who win gold at the national competition qualify for the WorldSkills competition.
Unfortunately, this wasn't a qualifying year, so Porta hopes to strike national gold for a third time next year, so he can earn a spot at WorldSkills in Shanghai in 2021.
Porta's wasn't the only IT Network Systems Administration medal for Burnaby at the national championships this year. Ian Ertzinger, a student in Burnaby South's Cisco Networking Academy, earned silver in the high school category.