More off-leash dog space will now be officially coming at two Burnaby parks.
At a Dec. 13 council meeting, four recommendations were officially passed unanimously to establish a dog off-leash enclosure at Willingdon Heights Park and the expansion of the existing off-leash dog area at Barnet Marine Park.
Operational time changes were also approved.
WILLINGDON HEIGHTS PARK DOG OFF-LEASH AREA
An existing open area within the park will be sectioned off with fencing to demarcate the designed open grass area for dogs.
Staff says consideration will also be given to making the fence taller and adding buffer planning along the Douglass Avenue street frontage to address safety issues.
A city conducted survey showed 87% of survey respondents supported the development of an off-leash area at the park.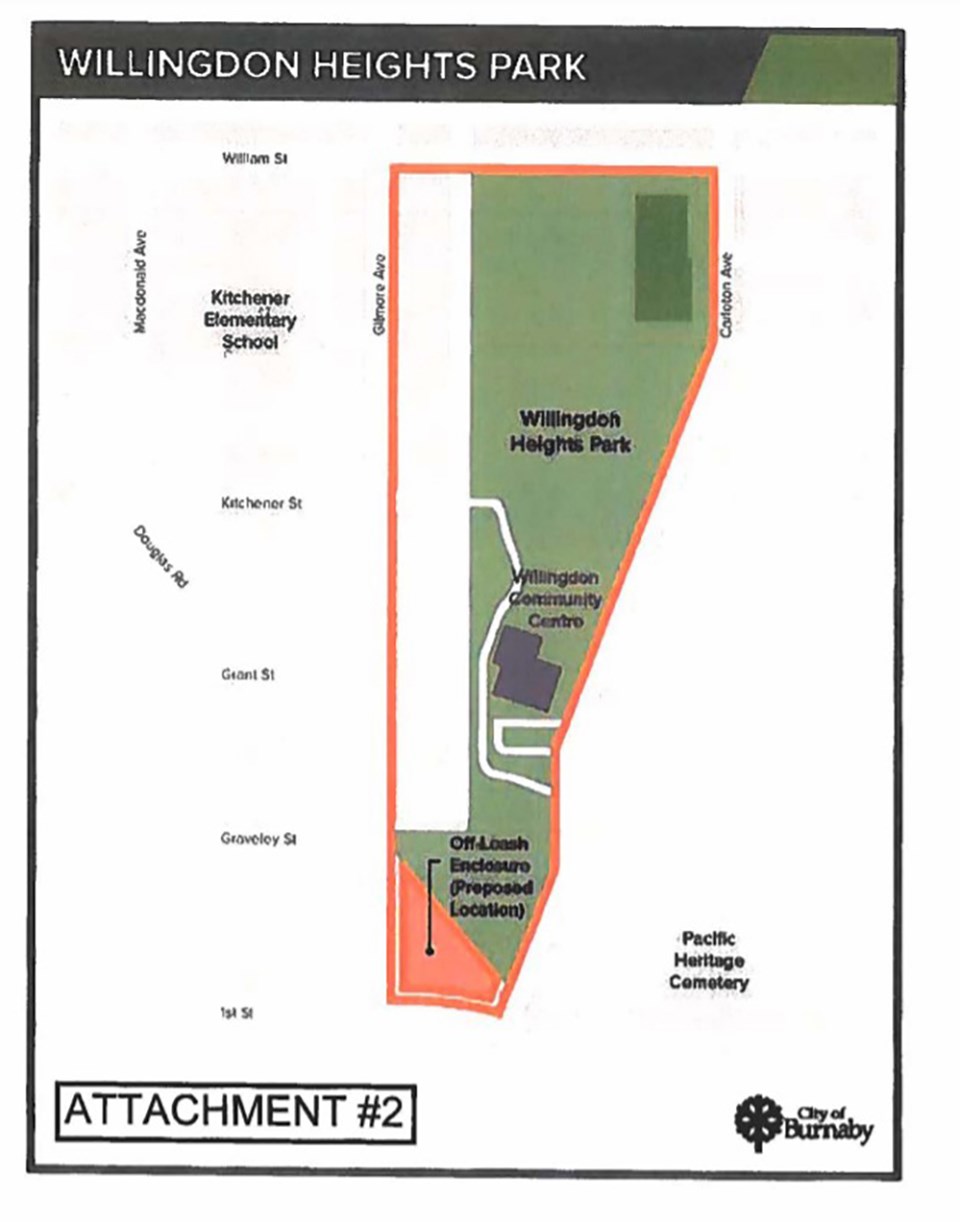 BARNET MARINE PARK DOG OFF-LEASH AREA
Currently, the off-leash area at Barnet Marine Park is an un-fenced walking path.
The expansion will see the area increase the length of the trail from 400 meters to 900 meters.
The city says site changes would include the addition of dog control etiquette signage, garbage receptacles for crab waste and the addition of washrooms.
Facility use hours are also being changed to align with general park operating hours, specifically in the summer.
A separate survey said 92% of respondents supported expanding existing off-leash areas, while 91% agreed with removing the time restrictions during the summer months (7 a.m. to dusk).
Funding for the construction of both projects are available in the 2022-26 capital budget, according to the city.