He just wanted a little privacy – and Burnaby firefighters made it happen.
At their annual charitable ball this past spring, local firefighters promised 19-year-old Casey Wright a new bathroom by the end of the year.
A tireless fundraiser for community organizations like B.C. Children's Hospital, Wright has battled cancer his whole life, enduring 18 brain surgeries and a stroke.
When firefighters asked his father, Larry what they could do for the teen, they were told a new bathroom would give him some long overdue privacy.
"He has always needed assistance to get in and out of the bathtub and to dry himself off," Burnaby firefighters' union president Jeff Clark told the NOW.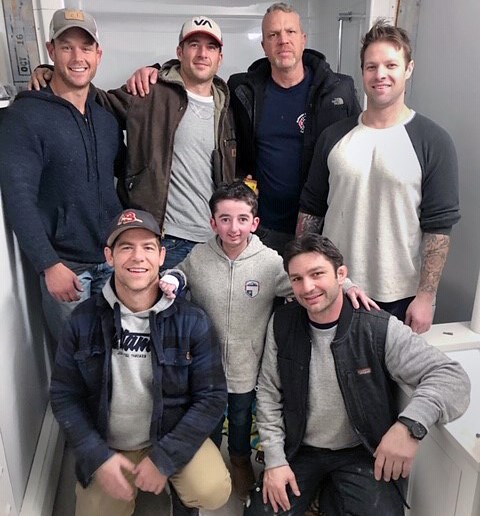 To change all that, 10 local firefighters, all tradesmen, spent three full days at the 19-year-old's Mission home last week customizing his bathroom.
They cut down the vanity so he wouldn't need a stool and built a walk-in shower with safety grab bars.
They even installed a full-body drying device.
"Casey can now go into the bathroom on his own and have as much privacy as he wants," Clark said. "What a Christmas he will have, and to see the smile on his face, makes us all realize how we can make a difference in someone's life."
The firefighters involved in the renovation were Adam Smith, Doug Petti, Johnny Payette, Behn McQueen, Dan Johnson, Bryce Whitall, Stew Maltman, Bryson Kool, Danny Ciolfitto and Dave Edgecombe.