For many, the COVID-19 pandemic has been a wasp-nest piñata of misery, but Burnaby Grade 5 student Kiana Sosa probably wouldn't have become a published author without it.
The Brentwood Elementary School student's children's book, Ellie and Lou: and the Meaning of Friendship, had sold 258 paperback copies and seen 1,860 ebook downloads on Amazon as of the end of last month and will soon be available at the Burnaby Public Library.
The young author has also been asked to give author talks via Zoom to classrooms in Tennessee, Illinois and New York.
Class project
It all started before the pandemic hit in March, according to Kiana's mother, Karoline de Sosa.
Kiana – who was then still in Grade 4 – had written a story for class about a mother and daughter elephant who get help from animals they meet in the jungle.
The story won a spot in the school district's annual Words anthology, but the pandemic kiboshed a special celebration of the anthology that was supposed to happen at the Michael J. Fox Theatre in the spring.
"Kiana was really disappointed," Karoline said.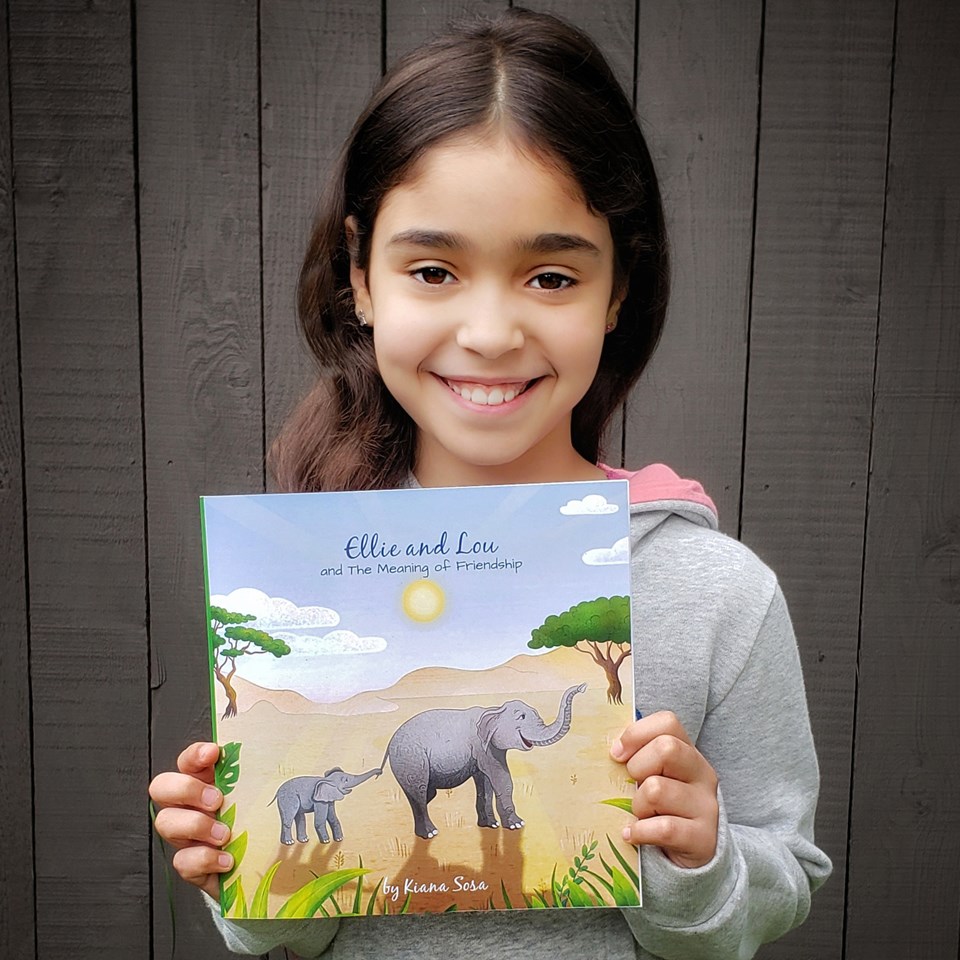 That wasn't the end of the story though.
During the lockdown and shift to online learning after spring break, Kiana's teacher, Livia Chan encouraged her students to work on a passion project during the extra time.
An avid reader and storyteller, Kiana decided she wanted to turn her story into a proper published book.
"I was thinking that she meant like maybe print one for her, but she was really thinking big," Karoline said. "She loves reading; she reads a lot, and her thing was like, 'I want to know how it feels for me to be the one who wrote the book, to have a book in my hands with my name."
Working together, Kiana and her mother researched everything they would need to do to make that happen and reached out online for help with editing, illustrations, typesetting and marketing.
"We didn't have any budget, so we had to ask and ask," Karoline said. "So many people were willing to help."
They eventually decided on the self-publishing route through Amazon.
Ellie and Lou was released in May, and Kiana has promoted it on a website and social media accounts she set up with help from Chan.
"I'm so grateful for Ms. Chan. She was huge in Kiana's life," Karoline said.
Sequel on the way
Online, Ellie and Lou caught the attention of teachers in the U.S., who have read the book with their classes.
One teacher in Illinois read the book with her class and then arranged for her students to write Kiana letters with questions about her book publishing experience. She then wrote back with answers.
Last Thursday, she gave an author talk to a class in Tennessee via Zoom, and she has just received another such invitation from a class in New York.
A shy girl who has a tough time making friends, according to her mother, Kiana has come out of her shell during the book-publishing process, her mother said.
"She is putting herself out there," Karoline said.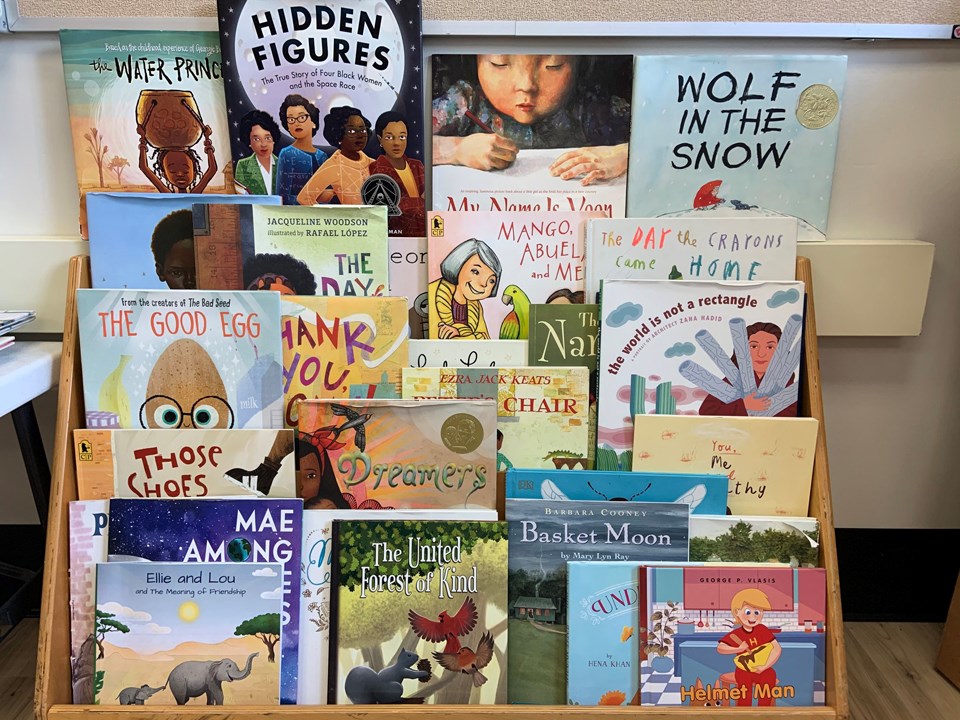 Along with the book talks, Kiana will be featured in an issue of Mighty Kind, a kids magazine, and she has been invited to share her book-writing story for an episode of the podcast Big Life Journal.
The Burnaby Public Library has also ordered a copy of Ellie and Lou, and it should be on the shelves there soon.
"We go to the library every week, so I'm just waiting to go there and take a picture when the book is on the shelf," Karoline said.
A sequel to Ellie and Lou, featuring the same animals with new friends and an environmentalist theme, is already in the works and will be released soon, Karoline said.
She said Kiana intends to donate the proceeds to a charity that works with animals.
For more information, visit www.kianasosa.com.
Follow Cornelia Naylor on Twitter @CorNaylor
Email cnaylor@burnabynow.com