Road safety speaker Kevin Brooks has told his story in eight provinces and 30 states, telling high school students across the continent about how a major tragedy in his life could have been prevented if he had made different choices.
Brooks, once a promising athlete in high school, is now paralyzed from the chest down because of a drinking-and-driving accident.
He was scheduled to share his cautionary tale with Burnaby grads during an assembly at Alpha Secondary School Thursday, according to the school district.
Then COVID-19 happened.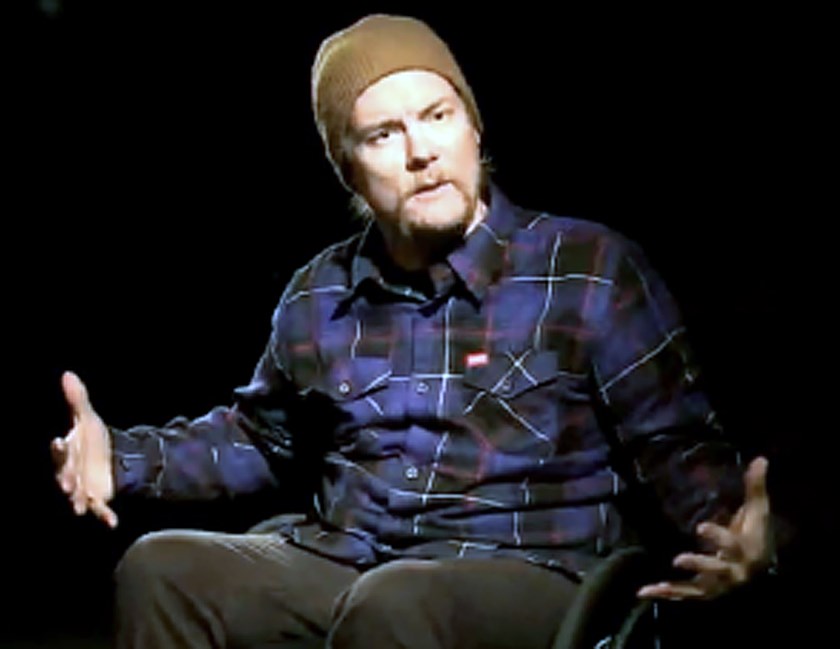 The school could have cancelled the event, but instead, staff and students teamed up to do something neither Brooks nor the district had ever done before – a virtual assembly.
Brooks showed up at Alpha as scheduled, and his message was beamed out via Microsoft Office Teams, with grads from every school in the district able to watch and post questions for Brooks in the chat.
Meanwhile, film students from Burnaby North Secondary School recorded the whole thing, so closed captioning can be added for future viewing.
For Brooks, the story of his struggles is as relevant during the pandemic as ever.
"We're all going through some tough times right now, and this is a story about perseverance and, ultimately, a positive message about coming through tough times," he told students.
For Alpha principal Tim Wozney, making sure the talk went ahead was about creating some continuity for Grade 12 students whose grad year has been seriously disrupted by COVID-19.
"We wanted to try to continue some of the traditions we've been able to do for grads in the past," he said. "Kevin's message certainly is about grad season, but it's beyond that. It's about safety, good choices and looking out for each other. That is particularly relevant now, and will be at other times in these students' lives."