Martina Seo said she might be great at baking and sewing – but those weren't the best skills to have when she and her brother, Phil – a Burnaby resident - entered the physically gruelling Amazing Race Canada: Heroes Edition. Despite competing against fire fighters, police officers, military personnel and professional athletes, however, the volunteer dynamic duo managed to hang on until the final four.
They were eliminated this week in Fredericton, N.B. It's an experience Martina will never regret.
"It was the best time of my life but it was one of the hardest things I've ever done – physically, mentally, emotionally and spiritually," Martina said. "It was a great time to spend with my brother and I'm so glad I did it with my brother. We had very complementary skills."
Maybe it was Martina's lack of videogame experience that finally dragged her down - when she tried her hand in Fredericton at landing a $30-million helicopter, luckily just a simulated one, she crashed almost 40 times. Her final downfall was in that Atlantic Canadian city when she was asked to match First Nations art with their names – all the names started looking the same, and the pair were finally eliminated.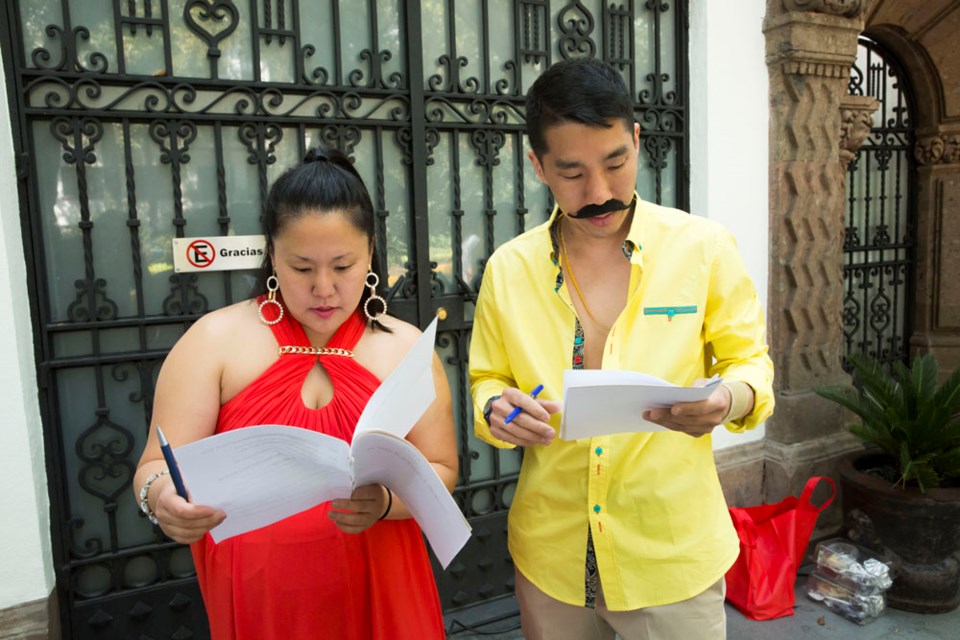 For the brother-sister duo, it was brains over brawn. Competing against other teams who had physically demanding jobs put the high school home economics teacher and Vancity office worker at a disadvantage, so they had to work strategically.
Her favourite task was climbing an 80-foot pole in Squamish in the first episode. She watched her athletic competitors go ahead of her, completing the task in just a few minutes. And then it was her turn.
In Mexico City, the Seos applied their brain power again to their tasks. As the other teams scrambled to hail taxis to take them from challenge to challenge, Phil and Martina enlisted "Papa Eduardo,"a taxi driver, to stick with them the whole day.
The Indonesian leg of the journey was an emotional roller coasteras the pair were last all day -until they were asked to do an Indonesian hand dance. Luckily, Phil likes to dance and he breakdances so he was able to learn to dance sequence and do it the fastest - and they weren't eliminated after all.
The entire race was the "most intense thing I've done,"Phil said, echoing his sister that it required emotional, physical, mental and spiritual resources.
"You need all that combined and you need to focus the right way to keep surviving," Phil said.
When they set out on their Amazing Race journey, Martina thought they'd only make it possibly to the third leg, but after climbing that 80-foot pole and coming in second last, they started moving up in each episode.
 "There were some fierce competitors in the season," Martina said, including military personnel. "I don't exercise for a living,"
While his sister thought they would barely make it through the first round of Amazing Race Canada: Heroes Edition, Phil's expectations were much higher. So, when they were eliminated in Stratford after losing a challenge to match First Nations art with their titles, Phil broke down and cried.
"I really believed we'd make it to the finale," he said.
In a touching moment from the race, Martina ended up giving her backpack away in the second episode to a homeless man in Vancouver named Jay because it was slowing her down. Her brother ended up carrying supplies for both of them.
"I have a really great brother and I'm so glad to have done it with him," Martina said.
On each leg of the journey, the teams had to compete in different tasks. In Dawson City, Martina had to deal blackjack. "I don't gamble – that was a really difficult task because I had to learn how to deal properly."
Amazing Race Canada: Heroes Edition started in B.C. in Squamish, then continued to Dawson City, Yukon; Indonesia; P.E.I.; Mexico; Stratford, Ont.; Winnipeg, Man.; and then Fredericton where they finally met their match.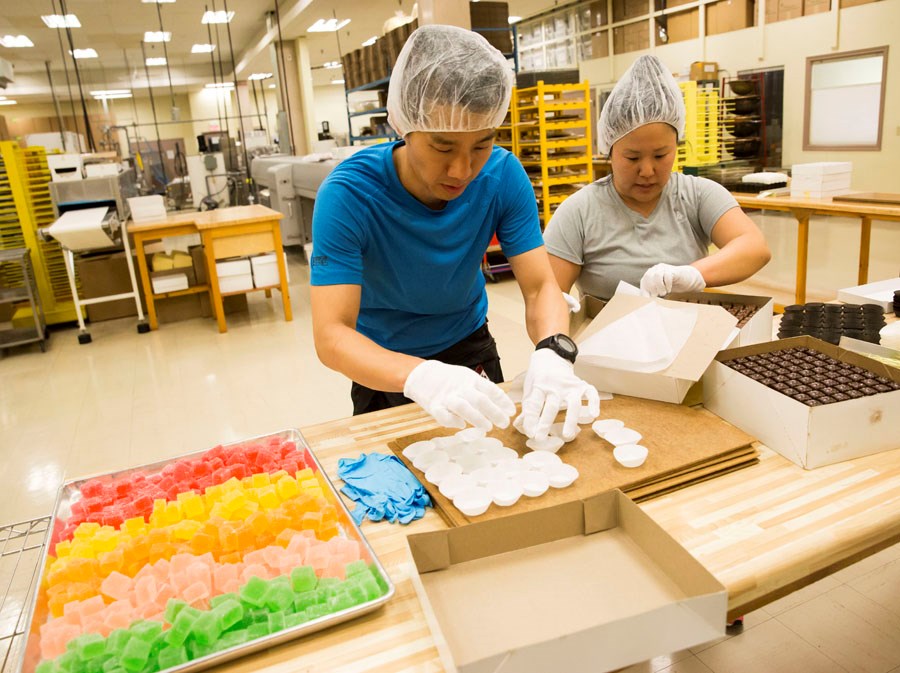 "Even though we might not have been one of the fastest teams, we were one of the smartest teams," Martina said. "I think we have a lot of heart."
After the episode showing Martina and Phil being eliminated, they checked the Amazing Race Facebook page and found thousands of messages of people supporting them, which Martina said she appreciated so much.
"It was so overwhelming, I want to message everyone back and say thank you for your support but I can't keep up – it was so nice they wrote to me, I want to write back," Martina said.
After doing 14 interviews after their elimination, Martina arrived home to find a card slipped under her door from her neighbour, saying that she, her husband and baby had been watching every Tuesday and were so sad when they were eliminated.
Friends and family and complete strangers have been with them on their journey. As the season unfolded, Martina and Phil organized viewing parties and get-togethers. One viewing party was held at Queens Cross Pub, and it doubled as a fundraiser for Harvest Project Food Bank, raising $930 for the North Shore non-profit.
"I think our biggest message is this, whatever you do, do it well … share kindness and love and compassion with everyone," Martina said.
"What we wanted to show Canada was if you do go, you can go far in the race, and if you do good in life, you can go far in life," Phil said. "We feel like we won an experience of a lifetime. I know we didn't win the race but other than that, we won such an amazing experience and 10 legs of memory."