About 500 Burnaby Grade 4 and 5 students are learning about the history and culture of local First Nations this week – from people who belong to them.
All week long, classes have been visiting Burnaby Village Museum during the inaugural Burnaby Indigenous Week of Learning.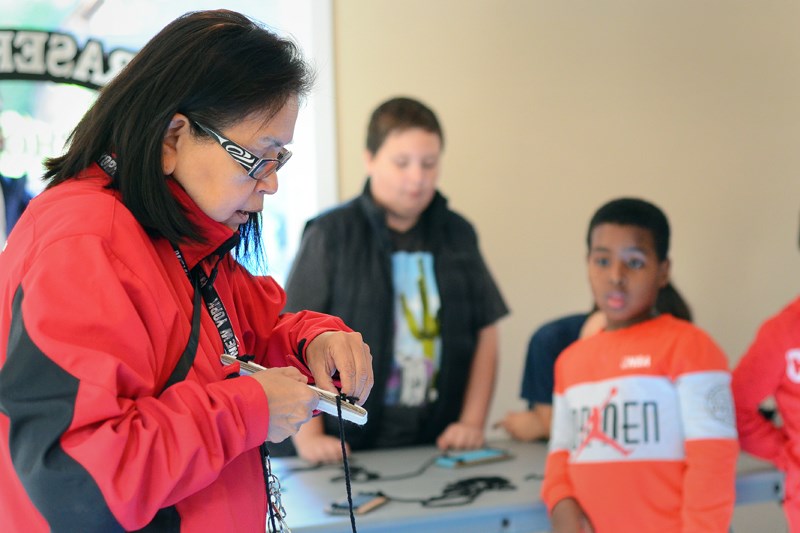 Once on site, they have been rotating through four different stations, learning about local First Nations languages, weaving, Coast Salish art, plus local plants and their traditional uses.
Museum programs coordinator Sanya Pleshakov said the week grew out of relationships the museum has been working on with local First Nations and the school district over the last few years.
"A program like this is long overdue," she said. "As learners, we need to acknowledge the Indigenous people of this land. For such a long time, students in schools, myself included, learned about Indigenous people in the distance past and in far-away lands. I never learned about the Coast Salish people of these lands, and I certainly never learned about Musqueam, Squamish, Tsleil-Waututh, Katzie, Kwantlen people, and it's a sign of respect to acknowledge and learn about the people on whose land we live."
And the museum is a good place to run the event, according to Pleshakov, especially since its addition of an Indigenous education team, a new Indigenous Learning House and the Matriarch's Garden.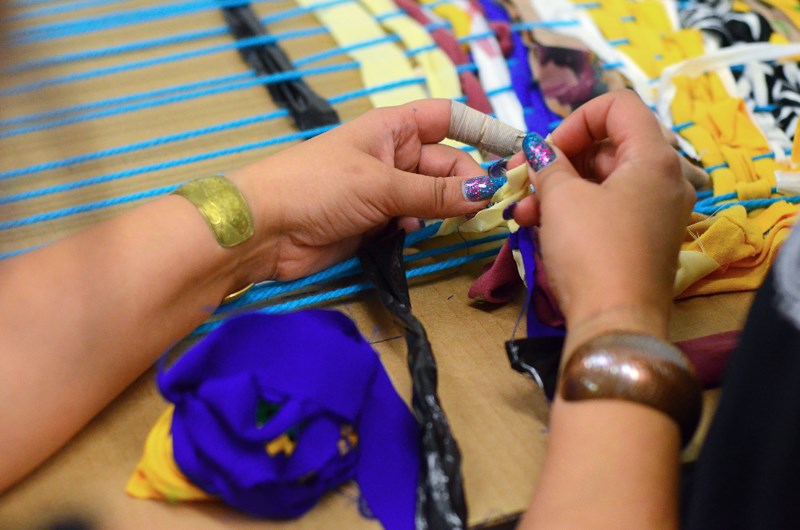 Running the four stations during the program this year are a combination of outside presenters and Indigenous educators who work at the museum year round: Lacey Baker (Squamish), Meagan Innes (Squamish), Roxanne Charles (Semiahmoo), Sam Seward (Squamish), Senaqwila Wyss (Squamish, Tsimshian, Sto:lo, Hawaiian and Swiss), Tsawaysia Spukwus – Alice Gus (Squamish)  and T'uy't'tanat – Cease Wyss (Squamish, Sto:lo, Hawaiian and Swiss).
The presentations are designed to teach students about local First Nations history, tradition and culture, and that means they aren't just backward looking.
Charles, for example, is teaching the kids about contemporary Indigenous art and leading them in the making of shawls woven from recycled material.
"To hopefully create some environmental awareness and this idea that we still have a living, breathing culture, too, that speaks to issues today," she said.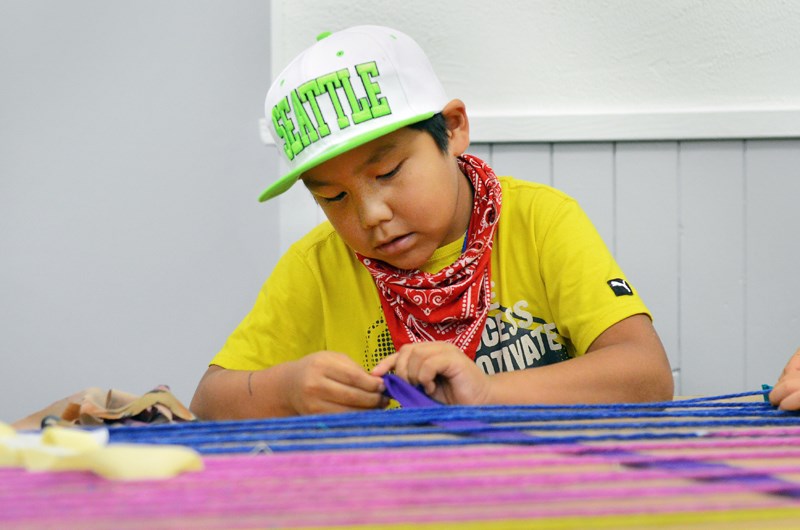 Both the district and the museum envision this year's event as the first of many, and plans are already in the works for next year.
"It think these experiences, where students and staff are working with local First Nations knowledge keepers, it'll only help us move forward in terms of the work we're trying to do in schools, where this becomes an embedded part of the classroom experience for all of our learners," school district director of instruction Brandon Curr said.