A flare-up of anti-SOGI sentiment in Burnaby during the municipal election campaign has sparked a response from a group of local residents who support the province's sexual-orientation and gender-identity education.
Show Up for SOGI Education is a rally planned for Sunday from 11 a.m. to 12:30 p.m. at Burnaby Civic Square, near Bob Prittie Library in Metrotown.
The event is being organized by a collective of parents, teachers, service providers and others connected directly and indirectly to the Burnaby school district, according to organizer Evelyn McGowan, a coordinator with Burnaby Youth Hub, a community support centre for at-risk youth in the city.
When asked if the rally had anything to do with the fact two anti-SOGI candidates (Laura-Lynn Tyler Thompson and Jimmy Zhao) are running for spots on the Burnaby school board, McGowan told the NOW it was "obviously connected."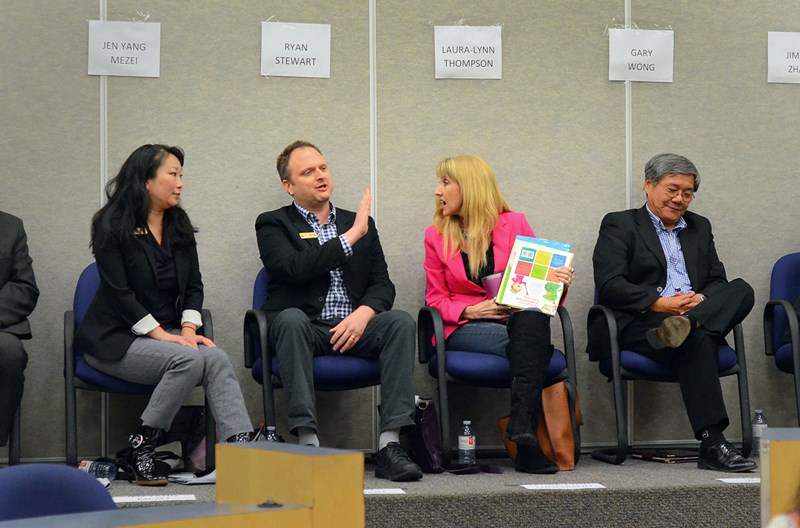 "Because that rhetoric has been so prevalent in this election, this was just an opportunity for community members, young people, parents, families, service providers to get together to very vocally and very candidly show our support and highlight the importance of SOGI education in schools," she said. "It's really just meant to show our young people and show our teachers and show our parents that this is something that is supported by many people in the community."
McGowan acknowledged some local parents may be concerned about SOGI education but said some of that concern is likely linked to misinformation the rally will work to address.
She said she also has sympathy for religious parents whose values are at odds with their children identifying as gay, lesbian or trans.
"But that doesn't mean that we shouldn't provide support for those youths for their own physical safety."
The rally Sunday will feature a "diverse set of speakers" talking about their personal experiences with SOGI education and its importance for the mental and physical health, safety and inclusion of LGBTQ youth.
It's something McGowan has seen in a "real, tangible way" in her work with at-risk youth, she said.
"(SOGI) doesn't tell them what to be or tell them that they should be x, y or z," she said. "It says, whoever you are and however you identify, that you are supported and respected and that you belong in school and in the community. If you look at the statistics of LGBTQ youth who suffer from mental health issues and who die by suicide, it's just indicative that this is a very marginalized group of individuals who require that support."