A group of Burnaby students got their wish this week, becoming the first in the city to have a rainbow crosswalk at their elementary school.
A brightly coloured walkway was installed at University Highlands Elementary School connecting the school to the back field.
The Burnaby Mountain school was the first in the district to launch a diversity club to celebrate diversity of all kinds, including people who identify as LGBTQ.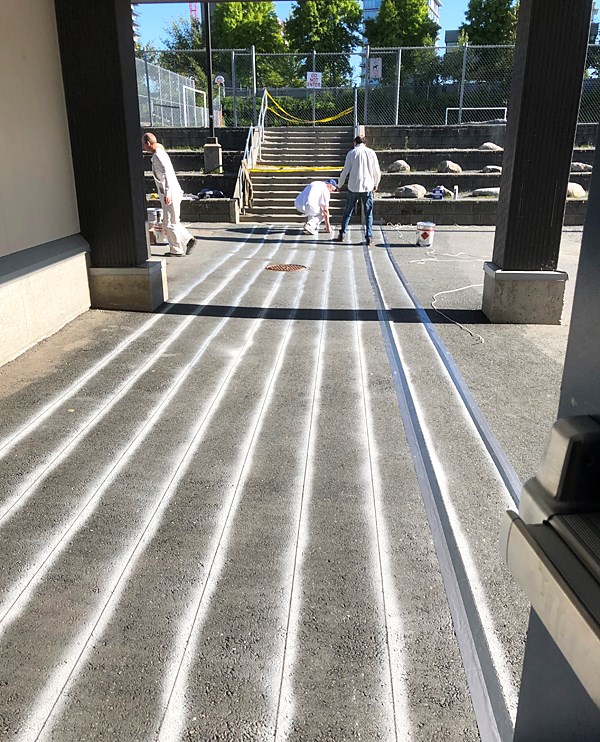 Students in the club said it just made sense to be the first to have a rainbow crosswalk as well.
They wrote a letter to district secretary treasurer Russell Horswill just over a year ago to request one.
"I think we deserve a rainbow crosswalk because we are an inclusive school that celebrates everything the rainbow stands for," said one group of students quoted in the letter. "We have the first diversity club, so maybe we should find other ways to accept others as well as the club."
The letter was signed by more than 30 students.
It was forwarded to the district's buildings and grounds committee on Sept. 19, and the idea was approved by the school board on Sept. 24.
The crosswalk was completed Thursday, just in time for the partial return to in-class instruction at the school June 1 after the province-wide COVID-19-related shutdown.