Burnaby school district staff working to combat misinformation about the province's sexual identity and gender orientation policy during last year's municipal election campaign have earned a national communications award.
The B.C. Ministry of Education's SOGI 1 2 3 resource, developed to help B.C. educators make schools more inclusive and safe for students of all sexual orientations and gender identities (SOGI), was a hot-button issue during the election.
School board candidate Laura-Lynn Tyler Thompson, a Christian speaker and former co-host of The 700 Club Canada, described the SOGI resource as "gender-fluid ideology" and said it had "no place in school."
And fellow anti-SOGI candidate Jimmy Zhao said SOGI 1 2 3 was his biggest concern when it came to students' mental health.
Things came to a head at an Oct. 3, 2018 all-candidates meeting that saw pro- and anti-SOGI candidates yelling over each other and a few dozen anti-SOGI audience members chanting "We're against SOGI! We're against SOGI!"
Police were called in after allegations incumbent trustee candidate Larry Hayes had pushed a baby-carrying audience member who had blocked his way.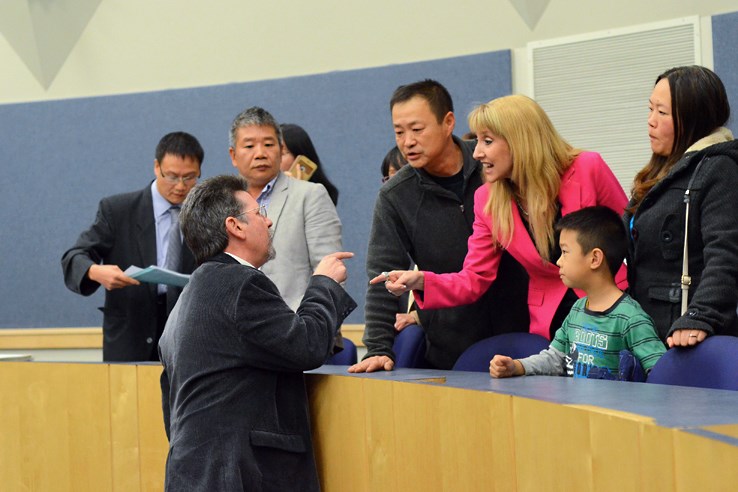 But even before that campaign spectacle, senior staff at the school district had become concerned about misinformation around SOGI, and the district's communications team was already conducting a campaign to combat it.
'Miscommunication and misconceptions'
"When we hear things in the community that aren't a reflection of what happens in our schools and when we're getting questions from families, we see that as an opportunity to provide clarity," superintendent Gina Niccoli-Moen told the NOW. "This communications campaign was a way for us to do that on a large-scale basis. It was also a way for us to highlight the exemplary work of our staff and students on SOGI."
The campaign – designed by communications manager Dana Bales and communications specialist Carrie Sera – didn't directly challenge statements candidates made at meetings, in the press or on social media.
Instead, it was designed to draw attention to work the district was already doing to make students of all sexual orientations and gender identities feel welcome at schools.
At the heart of the campaign was a "Celebrating Diversity" page on the district website with links to the board's sexual orientation and gender identity policy and a downloadable PDF of frequently asked questions.  
To direct parents and community members to the information, the communications staff sent out more than 24,000 rainbow bookmarks with the website information to every student in kindergarten to Grade 12.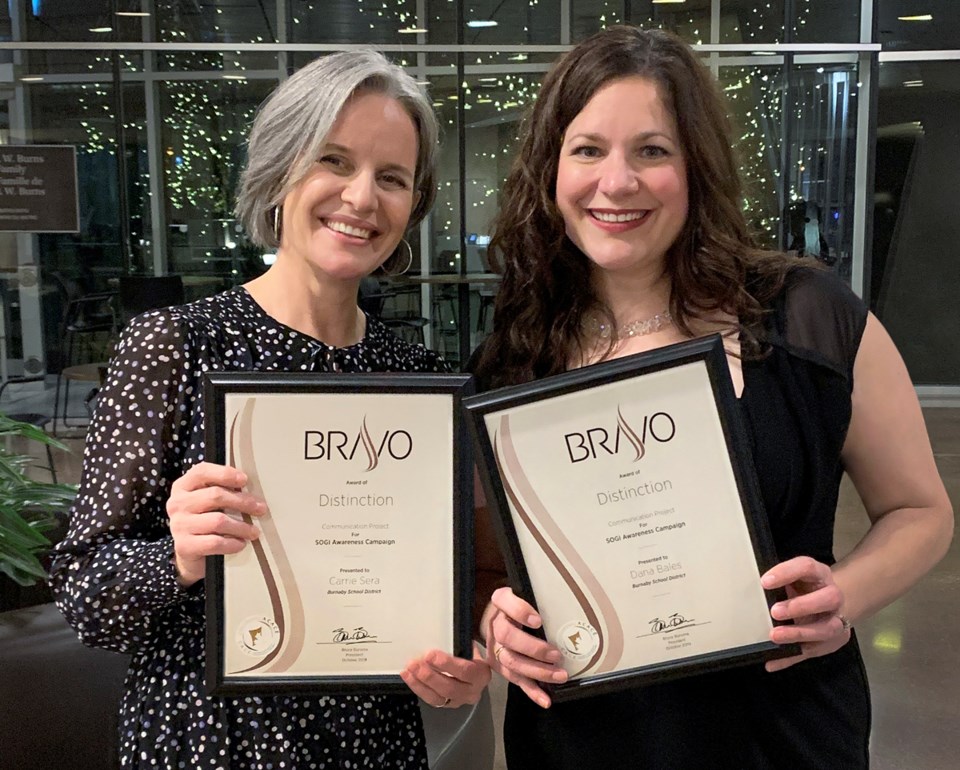 A spike in visits to the district's website during the election period and a sharp increase in the amount of time each visitor spent on the diversity page (about double the time they usually do, according to the district), spoke to the effectiveness of the campaign.
Staff continued to highlight the district's SOGI activities for several months after the election.
Bales and Sera were recognized for their work last month at the Canadian Association of Communicators in Education BRAVO! Awards.
The pair earned an award of distinction.
School board chair Gary Wong said he was proud of the team for its work combatting "miscommunication and misconceptions around the SOGI program," especially given the Burnaby district's history of working for the inclusion of LGBTQ students.
(The Burnaby board adopted an LGBTQ-specific anti-bullying policy in 2011, years before it was mandated by the provincial government.)
"We were one of the pioneers of having a separate policy," he said. "I think it's important that we respect differences and celebrate diversity."