A group of Burnaby students distinguished themselves in Ottawa this month fighting off hackers at a high tech cyber security competition.
The team, made up of Burnaby South Cisco Networking Academy students Samuel Vespalec, Meta Sadeghy and Tibo Cheung, Burnaby Mountain student Miguel Quinez and Maple Ridge student Ian Ertzinger, earned an all-expenses trip to compete in the national final of the CyberTitan cyber defence challenge.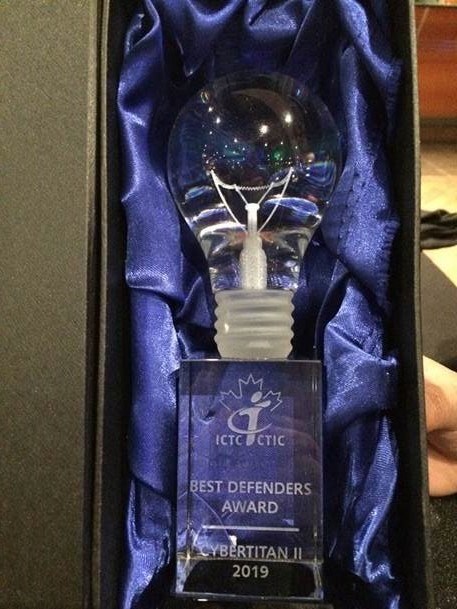 The competition, which operates in affiliation with the US Air Force Association's CyberPatriot Program in the US, features four online preliminary rounds of increasing difficulty.
"Students download virtual operating systems with security flaws and vulnerabilities, and their job is to try and patch and repair operating systems for points," explained the team's coach, Burnaby South computer teacher Eddie Wong.
After four rounds, the top 10 Canadian teams were invited to Ottawa for the national final.
It was the Burnaby team's first trip to the big event.
They didn't medal based on points, but they did win the Best Defenders Award for fending off the Red Team – volunteers from Canada's national cryptologic security agency CSE whose role was to hack and interfere with the teams' computers.
"Of the 10 teams, ours was the most successful at slowing down the active hackers from tampering with our system," Wong said. "We basically kept them at bay the best."