The Burnaby school district is advising students and parents to be ready for more possible COVID-19 related impacts when they get back from spring break.
On Thursday, provincial health officer Dr. Bonnie Henry directed the cancellation of all gatherings and events of more than 250 people to stop further spread of the deadly disease.
But the district is working with school principals to identify even smaller school events and social gatherings that might have to be shut down after the break, like lunchtime activities and assemblies, according to a letter from superintendent Gina Niccoli-Moen Friday.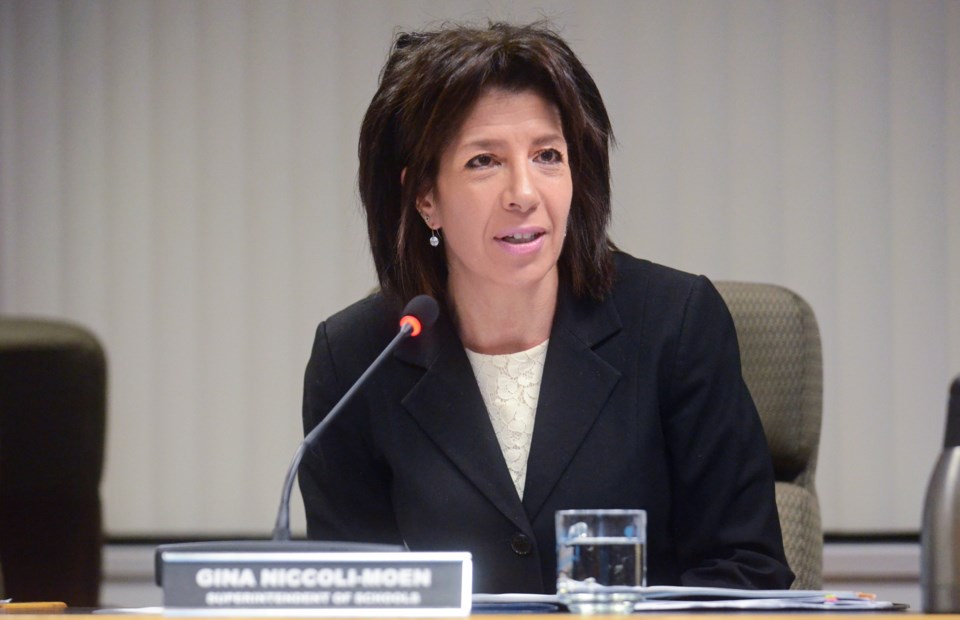 "We are also reviewing all district facility rentals, which would include public programming and community events," states the letter.
Niccoli-Moen also announced work experience placements that had been scheduled for some students during spring break have been cancelled and will have to be re-scheduled.
For students going on spring break trips outside of Canada, Niccoli-Moen reiterated the message from the provincial health officer: they should stay away from school for 14 days after their return.
"The situation continues to evolve quickly," Niccoli-Moen said.
There are still no plans to close schools, according to the letter, but Niccoli-Moen noted that call would be made by public health officials.
The district will continue to post the latest COVID-19 information from the province on its website, www.burnabyschools.ca, including any updates received during the break, according to the letter.
"As circumstances evolve, and especially in times of fear, it's essential that we remember who we are as a community," Niccoli-Moen said. "During these uncertain times, the safety and well-being of our entire community – and particularly those most vulnerable among us – rests upon us all.
I want to thank you in advance for your continued support and understanding and wish you all the best during these difficult times."