As Burnaby gets ready to host some of the world's best under-20 hockey players in a 2019 IHF World Junior Hockey Championship pretournament exhibition game this month, some newcomers to Canada are getting their first taste of Canada's game at a local elementary school.
Russia will take on Switzerland at Bill Copeland arena on Dec. 23 in the lead-up to the world juniors in Vancouver and Victoria Dec. 26 to Jan. 5.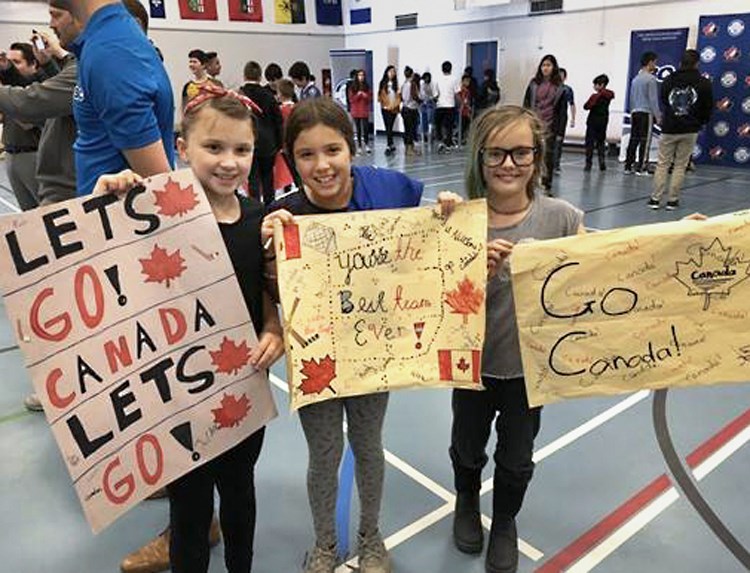 The BC Amateur Hockey Association is also marking 100 years of hockey in the province this year, and Lochdale Community School was picked to host one of its community events.
On Nov. 27, students at the school dressed in red and white and took part in a variety of hockey-related activities, including an introduction to floor ball.
"It's kind of a new game, an adapted game to show kids some skills that you would see in hockey," Lochdale principal Dino Klarich told the NOW. "The sticks are very adaptable for younger children. Hockey sticks sometimes don't work for younger kids, and we've got kids that are five, six, etc."
After the event wrapped up, BC Hockey donated a class set of floor ball equipment to the school, which it can now use during gym classes and for after-school programs.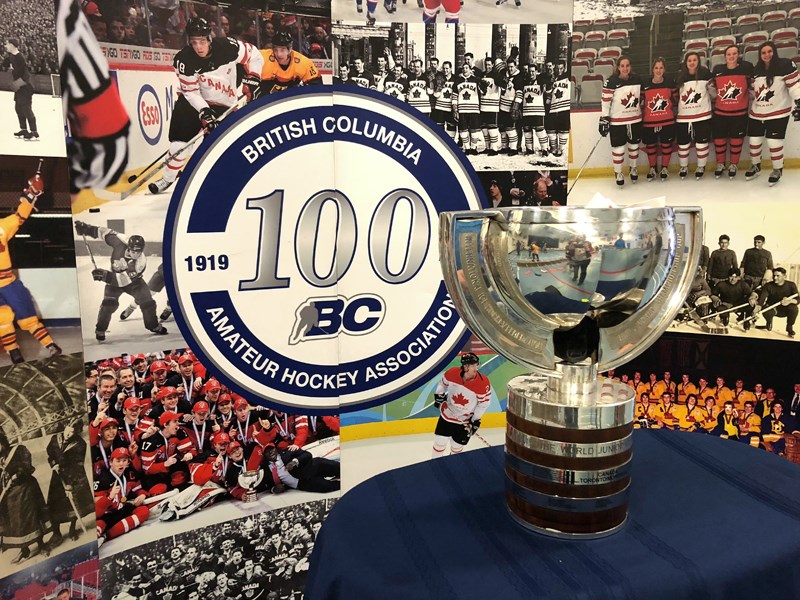 "It's just another way of promoting exercise and fitness for kids that, let's be honest, may not be actively involved," Klarich said. "You always worry about it."
Lochdale kids also got a chance to ogle the 2015 IHF World Junior Hockey Championship trophy, engraved with the name of Canadian NHL star Connor McDavid.
"The kids were in awe of it," Klarich said
While most Canadian born-and-raised kids have been steeped in the skills and lore of hockey, last month's event at Lochdale also gave many students whose families are new to Canada their first taste of the game.
Mahboobeh Eslamisamani's son Artin is in kindergarten at Lochdale.
The family moved from Iran six years ago.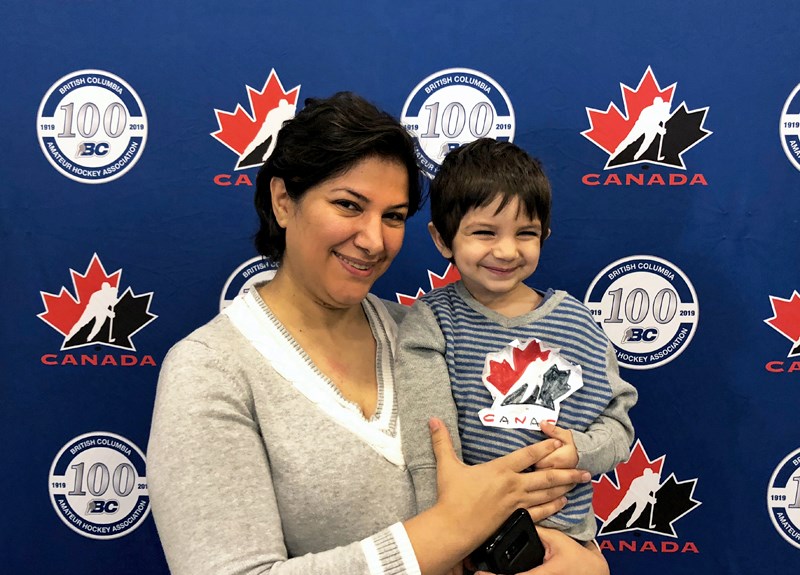 "It was perfect," Eslamisamani said in a district press release about the hockey event. "This was just my first experience with hockey. I would like my sons to play hockey."
For Klarich, it's all about getting students and families connected to the community.
"We have a welcoming school," he said. "We want to welcome all people, all kids and families, and we want to welcome them to new ideas, new activities, and this is just another way to get kids a little bit more involved."