A few local families had a little extra grocery money this month thanks to a group of Burnaby North grads.
Megan Wong had originally planned to raise enough money to buy all the kids at Maywood Community School a healthy snack – mini Mandarin oranges and cheese strings, to be precise.
It was part of a class project that allows students to choose an area of interest they're passionate about to explore or research further.
"I'm not very interested in playing sports or instruments," Wong told the NOW, "but volunteering is something I've grown to love through high school by participating in school service clubs, so I knew I wanted my project to revolve around that."
She and four friends, Elizabeth Chung, Cassandra Sacilotto, Avneet Minhas and Haley Ham, volunteered at the Metrotown Superstore, bagging groceries for donations on March 7, shortly before spring break.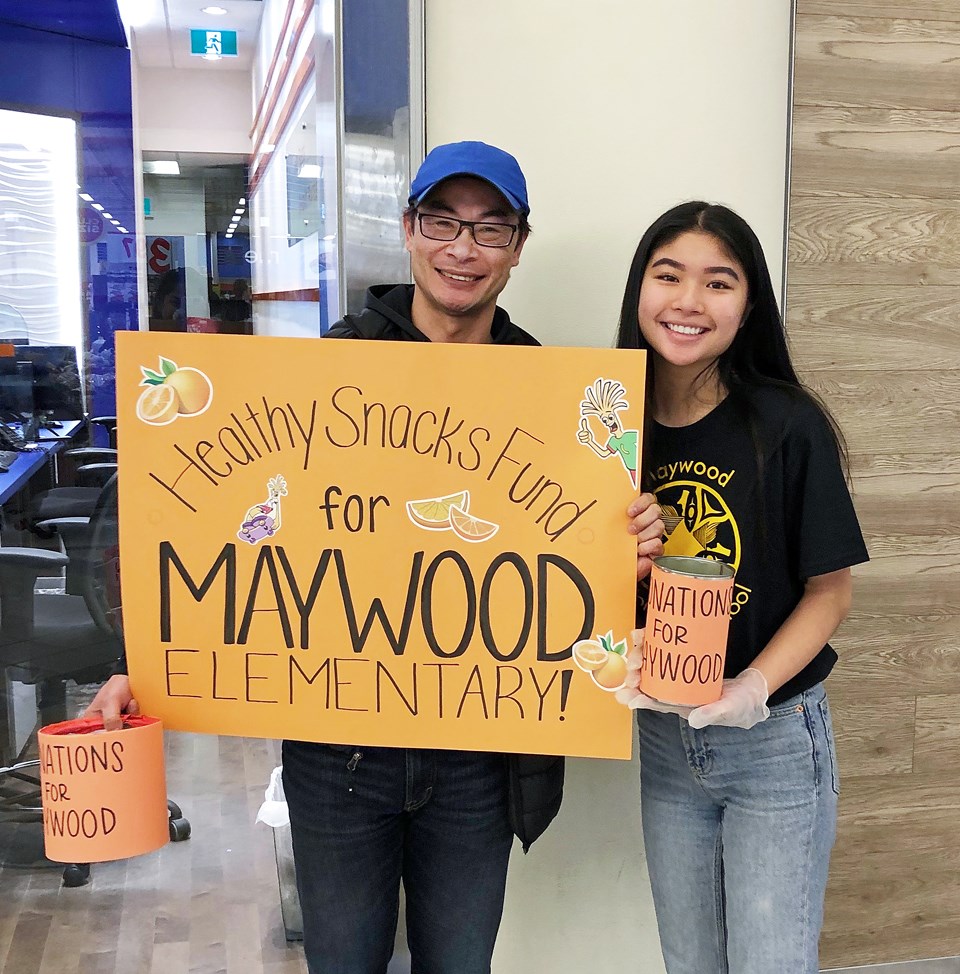 Wong had planned to organize a snack day at Maywood after the break – then COVID-19 struck and in-person instruction was suspended in schools around the province.
Not wanting the girls' efforts to go to waste, principal Kathryn Yamamoto recommended buying Superstore gifts cards to hand out to Maywood families.
 "It definitely felt really good," Wong said.
Along with the $300 raised by Wong and her friends, Maywood has gotten donations from local businesses, as well.
"Added together with Megan's efforts, the elementary school now has more than $1500 in gift cards to distribute to families who need it," stated a recent school district news release.