Fabric pouches made by Burnaby students for animals injured and displaced by the Australia bushfires are headed overseas Monday.
At the height of the wildfire crisis, which has killed an estimated 29 people and as many as a billion animals, the Australian chapter of the Animal Rescue Craft Guild put out a call for crafters to donate handmade pet beds, bird nests, koala mittens, bat pillows and surrogate marsupial pouches for animals orphaned, displaced and injured in the natural disaster.
Crafters from around the world responded in droves, including a group of textiles students at Burnaby Mountain Secondary who made dozens of pouches and a handful of crocheted nests.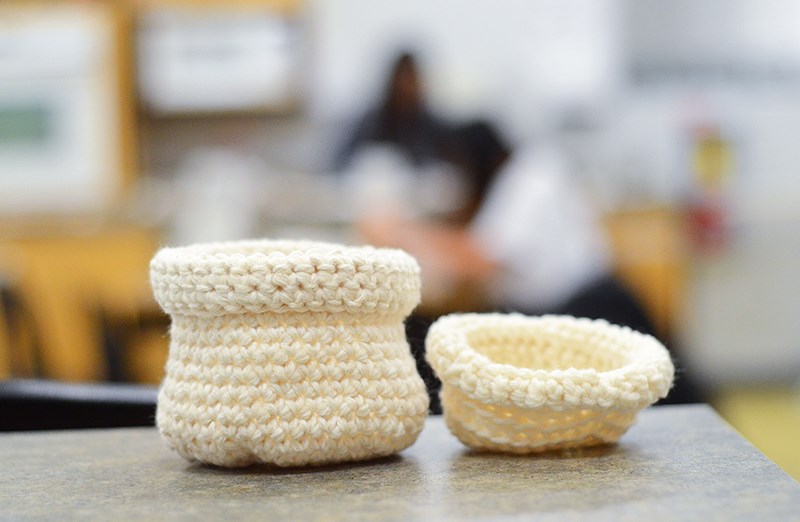 "I heard about the fires, and it's really sad how the animals lost their habitat and everything, and then I also had time to help out," Grade 9 student Yubin Kim told the NOW.
The lined fabric pouches with rounded bottoms were designed by the Animal Rescue Craft Guild to hold baby kangaroos and other marsupials like a mother's pouch.
Home economics teacher Sarah Turpin said she invited students to get involved in the project at the beginning of January.
"I thought it was the perfect opportunity to help out," she said, "and I wanted to do some kind of service project because it's good to be able to show the kids how they can use their skills to help others."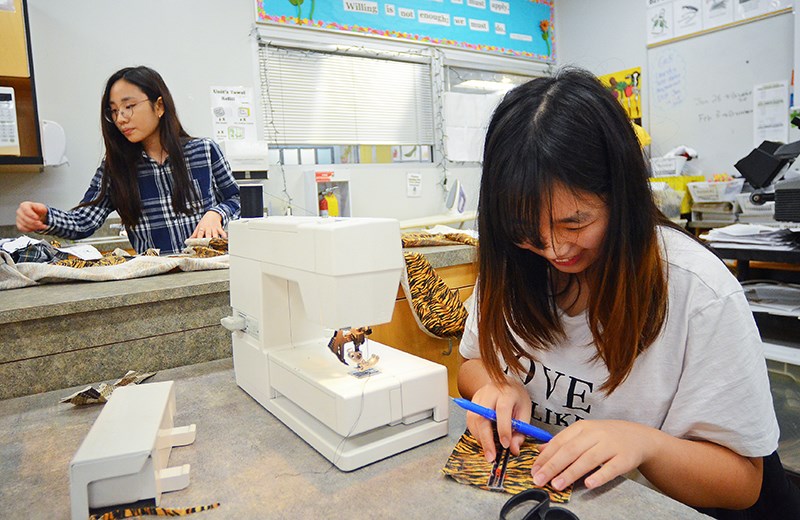 The batch of items shipped Monday will be the last sent to Australia by the Canadian Animal Rescue Craft Guild.
Because of an "amazing" response from crafters around the world, the need for the items has been largerly met, according to a Facebook post by the Australian chapter Tuesday.
The greatest need now, according to the post, is monetary donations to buy food for animals in bushfire regions where natural food sources have been destroyed.