Burnaby is looking for feedback on what to do with its aging outdoor pools.
The city wants input from residents to help with the city's new outdoor aquatic services strategy, which will shape the future development of outdoor pools, wading pools and spray parks, according to a news release.
All four of Burnaby's outdoor pools are more than 60 years old and are reaching the end of their service life.
The city is offering three ways to get involved on the strategy:
Take a brief online survey on the city's website

Deadline set for Sept. 28

Register online to participate in a future focus group
Attend an open house with no registration required
The number of swims in the city's outdoor pools last year totalled 112,292, according to the city.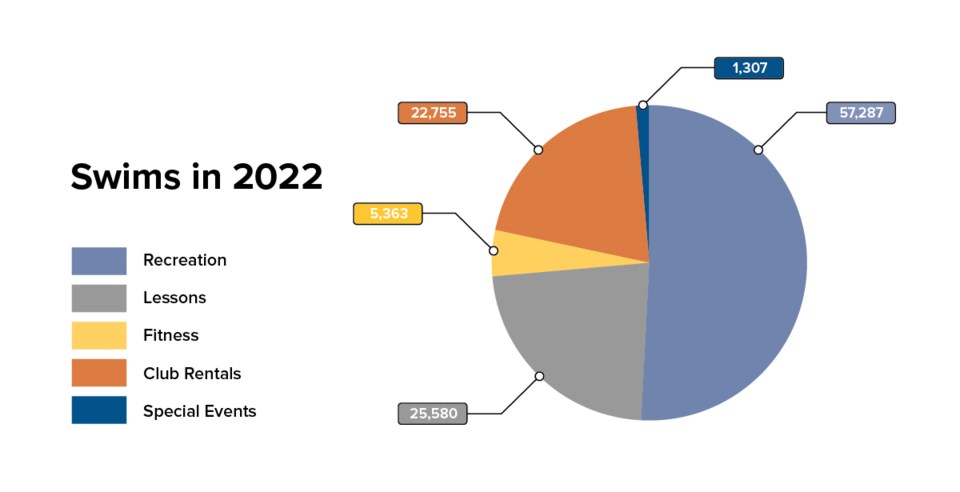 The outdoor pools are used mostly recreationally, with lessons making up about 23 per cent of the pools' use.
Burnaby's outdoor pool open houses
Sept. 12 from 5:30 to 8 p.m. in Bonsor Recreation Complex banquet room (6550 Bonsor Ave.)
Sept. 17 from 1 to 3:30 p.m. in Edmonds Community Centre arts room (7433 Edmonds St.)
Sept. 20 from 5:30 to 8 p.m. in Confederation Seniors' Centre activity room (4858 Albert St.)