Beauty is in the eye of the beholder.
For Wendy Leung, that's better physical health, mental well-being for all and serving the community with an open heart.
The Burnaby resident has been advocating this message for years while achieving her life-long dream of winning beauty pageants. Her success over the years once included the title of "Miss British Columbia Globe" in 2009.
She was even accepted via an interview to compete for Miss Canada in 2012.
However, pricey pageant fees for the national competition — as well as that for Miss Canada Globe three years earlier — forced her to forfeit and instead, turn focus to her undergraduate studies at UBC.
But recently, the 38-year-old stumbled upon what could be her greatest opportunity yet in potentially wearing the crown she's always wanted.
Leung is now "Ms. of Vancouver," her highest pageant accomplishment, a title by Miss Canada Globe Productions as the pageant, which included an application and interview, is said to be inclusive of women up to age 40.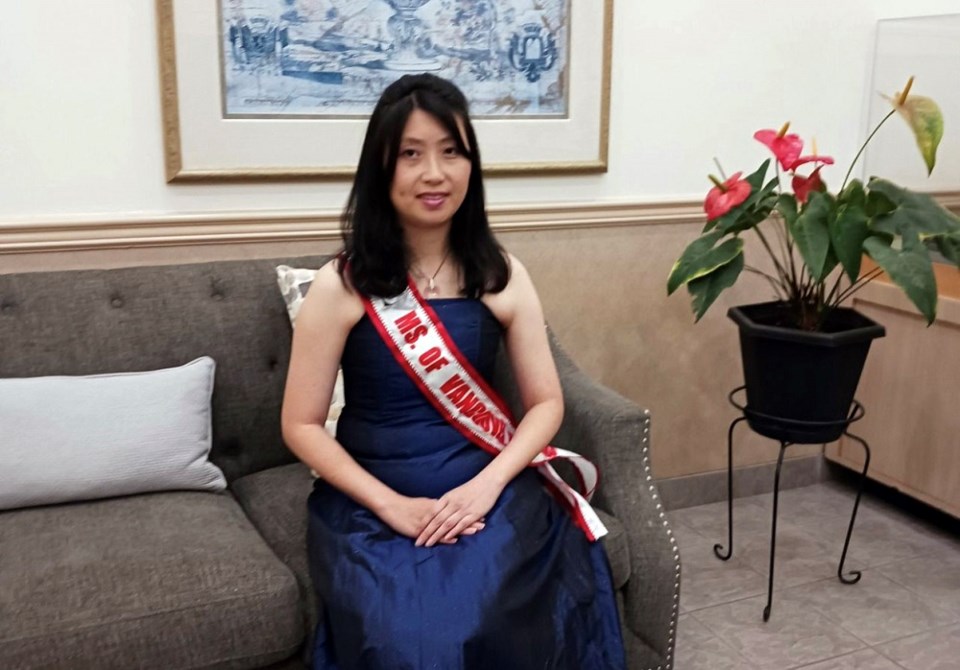 Leung tells the NOW she's ecstatic to finally receive the second chance she's contemplated through her adult life so far.
"Holding a pageant title can be life changing, providing me with meaningful opportunities to serve my community and promote charitable works that I could not access without a pageant title," she explained.
"A pageant title also serves as a confirmation of my well-rounded achievements as a woman. And I believe that even without winning any titles, the trainings and experience of entering into a pageant can give women essential skills such as manners, etiquette, demeanour, make-up, fashion, catwalk, interview, public speaking, and self-esteem/confidence building."
Leung, a Burnaby South Secondary 2003 grad and current Middlegate neighbourhood resident, will now represent Metro Vancouver in Toronto next summer at the 25th annual Ms. of Canada national pageant.
She tells the NOW she can afford to go this time having established herself in a full time career, but is hoping the public can support her as well.
Leung explains the challenge of winning Ms. of Canada will be the performance as the contest will feature traditional pageant segments, such as the swimsuit stage, evening gown catwalks and interviews in front of the judges.
Above all, she hopes to make Burnaby proud.
"It will be a mission, responsibility and privilege that I will bear as a representative of my community," she said.
"I hope Burnaby will take pride in my achievement and also support my quest for the Ms. of Canada title by voting for me during the pageant week in summer 2024.... I also wish to let Burnaby know that I am working with the Burnaby Hospital Foundation to support its October gala and February The Love of Burnaby campaign to fundraise for the largest redevelopment of Burnaby Hospital, as well as the City of Burnaby to support Burnaby community events such as the Edmonds Festival of Lights in this holiday season."
In addition to community health, Leung said another passion of hers is poverty relief for children around the world, which is set to also be a big part of her campaign message of health and well-being at the pageant.
According to its website, Miss Canada Globe Productions is a non-profit organization that encourages education, charity and inner beauty.
For more information about Leung, and to follow or support her quest to become Ms. of Canada, you can visit her Instagram page.