Two more Burnaby high schools are getting rainbow crosswalks. The board of education voted unanimously to approve crosswalks at Burnaby Central and Cariboo Hill Secondary Schools. The district's first rainbow crosswalk was painted at Burnaby Mountain Secondary, just before the start of this school year, as a symbol of diversity. Moscrop Secondary also has one.
Cooking for community
Burnaby North's Vanessa Scrimini is one of only 30 students throughout the country selected to be an Education First Canadian Youth Ambassador for 2019. Education First empowers students to identify an issue in their community and help solve it. Vanessa's idea – to help bridge cultural differences at her school – is to hold monthly themed international cooking classes led by students and their families. In May, the ambassadors present action plans to MPs and Senators in Ottawa. 
Mathletes
After four of six separate contests, Moscrop Secondary's Math Team is currently in second place in all of Canada in the National Mathematics League. They are just one point behind first place. Hundreds of Burnaby's elementary and secondary students enter math contests throughout the school year.
Physics Olympics
Meanwhile Moscrop Secondary's Physics Olympics team placed fourth overall at the prestigious Physics Olympics competition held at UBC in March. Seventy-four high schools from throughout B.C. competed for medals in science events.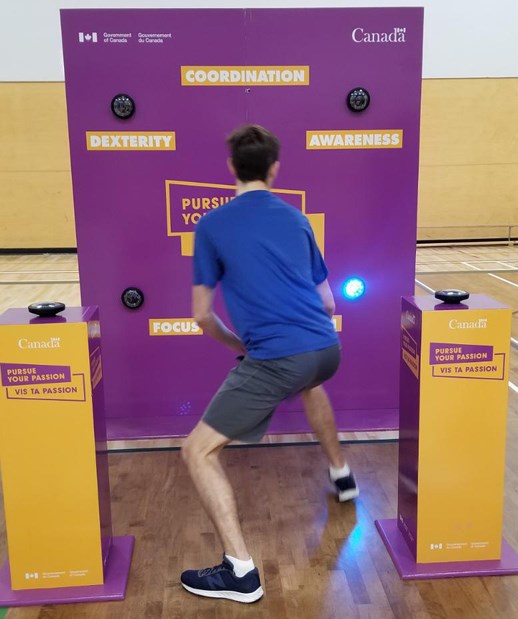 Moscrop's team built two machines, competing in four additional on-site events to earn the best finish the school has ever achieved.
Cannabis candour
With the legalization of cannabis, the district's Safe and Caring Schools Team arranged for access to a federal interactive installation. Students learned about the potential side effects of cannabis use with hands-on activities, such as virtual reality. They could see the difference consuming cannabis made to their coordination, memory and attention, and learn about the potential long-term effects on their developing brains. The installation came to five high schools from January to early March.