Computers refurbished by a Burnaby non-profit are proving a boon to youth who've aged out of government care and are now going to university.
BC Technology for Learning Society (BC Tech), which operates the Computers for Schools program in BC, collects donated computers, laptops, and other tech.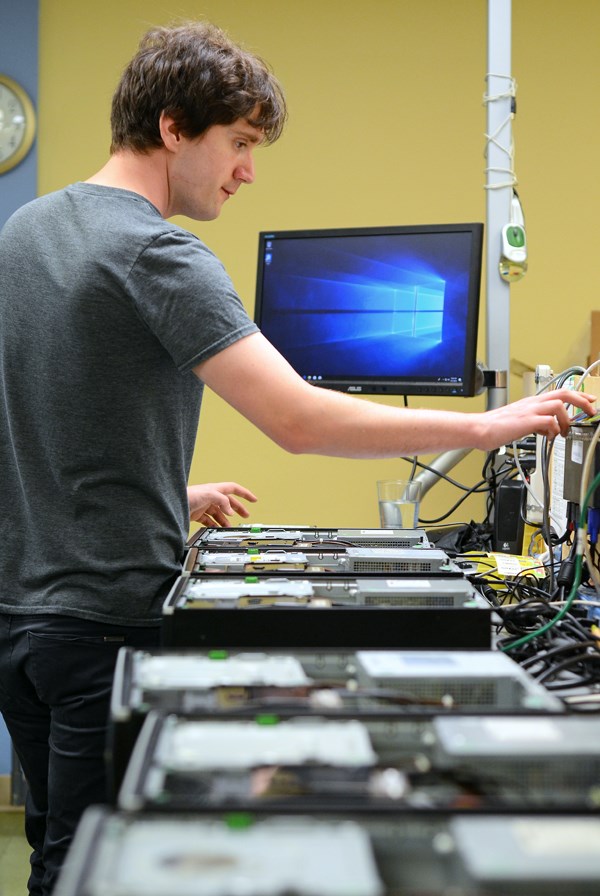 It hires and trains youth to fix them up and then distributes the equipment to B.C. schools, libraries, not-for-profit organizations and Indigenous communities.
Among the recipients this year were former foster kids now attending Nanaimo's Vancouver Island University, a school that led the way in 2013 when it became the first post-secondary institution in B.C. to introduce tuition waivers for people who'd aged out of government care.
Since then, the B.C. government has launched a program to waive tuition provincewide for former kids in care.
"That's great. The kids are able to go to school," said BC Tech executive director Mary-Em Waddington, "but then they don't have the technology to do their homework or to do their research."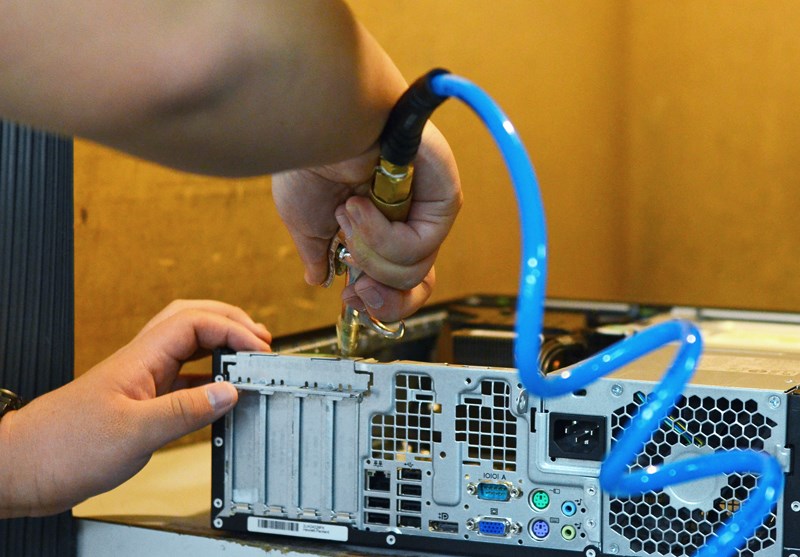 Refurbished computers from BC Tech are there to fill that gap, she said.
How much they are needed was highlighted in a bag of thank you notes BC Tech got earlier this year.
"I'm a 21-year-old single mother of two," stated one. "I can't thank you enough for the computer you have donated to me and my family. This computer is such a big help as my older daughter broke my laptop and I can't afford to fix it. You guys really took a big burden off my back."
Waddington said she passed the notes out to her technicians.
"I said, 'You know that time when you started, and I said your job was going to suck when you were like cleaning all these keyboards and taking all the coffee stains and muffin crumbs out, but we wanted to make it really nice for somebody's first new computer? This is why.' And they were just so happy to get those cards," Waddington said.
During the 2019 fiscal year, about $1.4 million worth of computer equipment was donated to BC Tech.
The Government of Canada is the largest Computers for Schools donor. Other major donors include TELUS, Capilano University, Coast Capital Savings, Metro Vancouver, Doctors of BC, the City of Burnaby, University of British Columbia, ActiveCo and Langara College.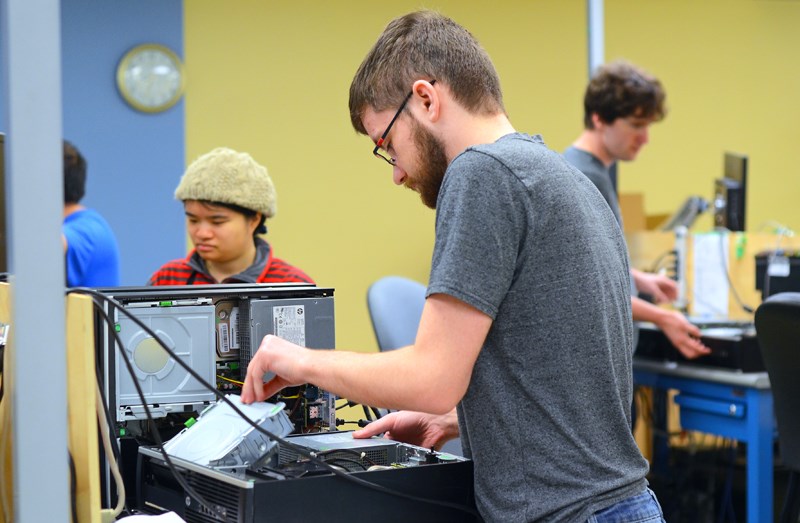 The City of Burnaby donated 257 computers and laptops worth about $42,000 this past year.
But it isn't just big organizations that can donate, according to Waddington. Anyone can bring in their old computer
The equipment that can't be refurbished is put into a recycling stream.
"So, we're a nice one-stop shop," Waddington said.
Since 1993, BC Tech has shipped out 170,000 refurbished computers through the Computers for Schools program.
BC Tech is located at 206-6741 Cariboo Rd. For more information, call 604-294-6886 or visit www.reusetechbc.ca.