A national champion powerlifter used his formidable strength to deliver a few dozen pizzas to feed staff at a Burnaby high school last week.
Sumeet Sharma, who topped the podium in bench press at the Canadian Powerlifting Union National Championships in Winnipeg in March, dropped the pizzas off last Wednesday at Burnaby South as part of an initiative to give back to the community.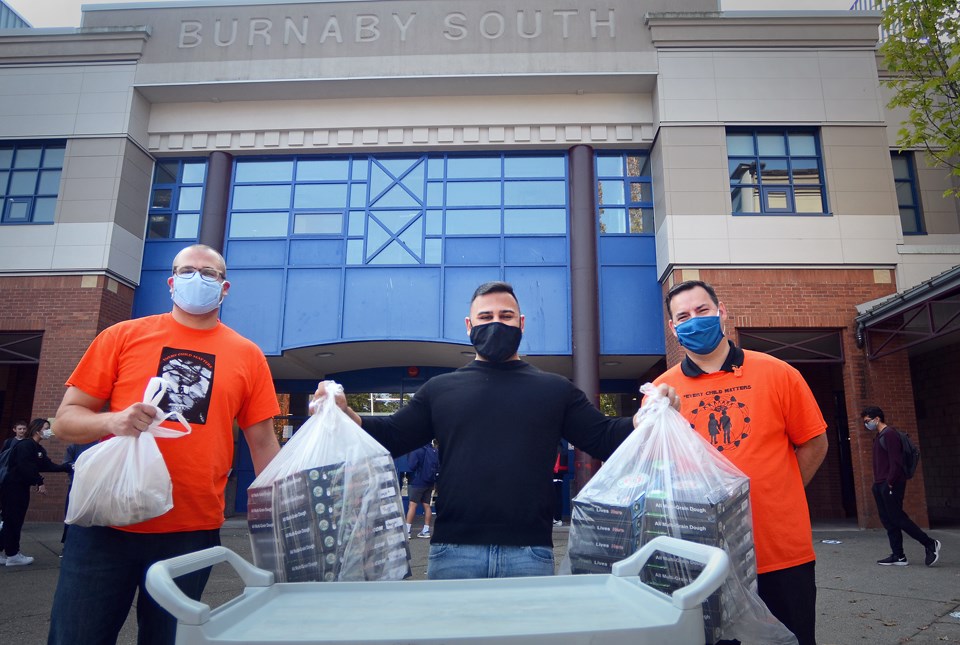 If it wasn't for COVID-19, the 34-year-old correctional officer would likely have been busy gearing up to represent Canada at the world championships in Russia next week instead, but his sport's governing body has cancelled all international competitions this year because of the global pandemic.
"Basically, I'll have to start all over again," he said of his dream of bench-pressing for Canada at the world championships.
One silver lining this year for Sharma, whose home gym is Burnaby's Dyer Fitness, is winning kudos for his already impressive powerlifting resume.
Last month, he found out he has been picked to receive the 2020 Outstanding Athlete Award by the South Asian lifestyle magazine Drishti.
"It's a huge honour," he said.
The culmination of Sharma's lifting career so far was when he took gold for Canada at the North American Powerlifting Championships in Panama City a year ago, bench-pressing a staggering 370 pounds.
That moment came after a lot of lifestyle changes for Sharma since high school.
Back then, he said, he didn't care much about his health or what he ate.
It wasn't until he was at Douglas College that some instructors there set him on a different path, he said.
Eating right and exercising regularly, he said he lost nearly 40 pounds and decided to take up weightlifting.
His first competition was in Abbotsford in 2016 – and he soon found he had aptitude for the bench press.
The encouragement he's gotten along the way from trainers and fellow competitors is something he's eager to pay forward.
Before COVID hit, he said he'd visited a few schools in Surrey and Richmond to talk to students about his journey from unambitious high school student to world champion powerlifter –, but then the pandemic kiboshed school visits as well as his competitions.
His way of giving back to the community since then has been to partner with his sponsors – Raga Restaurant in Vancouver and Supplement King in Surrey – to deliver meals to frontline health-care workers at hospitals around the Lower Mainland.
Since the start of school, he's also brought meals to staff at schools, like Burnaby South last week.
"This is a very kind gesture for our teachers that we really appreciate," said Burnaby South principal Victoria Lee. "As a community, we are stronger when we help each other. We're grateful for this and other support we have received for our school."
Sharma said he and his sponsors will continue to look for ways to give back to the community.
As for the powerlifting, he's still busy training at his home gym, waiting for his next shot at international glory.