With the growth of SFU and the UniverCity development, more people than ever are living and working on top of Burnaby Mountain – 6,500, by the latest estimate, with another 4,000 expected by 2021.
Last month, one of them had a question for city officials.
When will they get a fire hall?
In an email to the city, UniverCity resident Paul Salandini said he was concerned about fire trucks having to come up the mountain from Duthie, Brighton and Hastings for fires and medical emergencies.
His concerns, however, didn't spark much action from the city's public safety committee.
"The committee received your correspondence for information but (did) not pass any subsequent motions so no further action has been requested by the committee at this time," stated an emailed response from the city.
That didn't sit well with Salandini.
"I am amazed that city hall has not even bothered to show any interest or concern about the large population up here on the hill, and also, with the Kinder Morgan pipeline now being pushed through by the federal government, what will happen if we get a large fire up at Burnaby Mountain?" he told the NOW.
His concerns are not unfounded, according to city reports.
Ongoing concern
SFU and UniverCity have the worst fire department response times in the city, according to a 2015 fire department study obtained by the NOW through a freedom of information request.
Industry standards call for a full fire assignment – 15 firefighters – within nine minutes.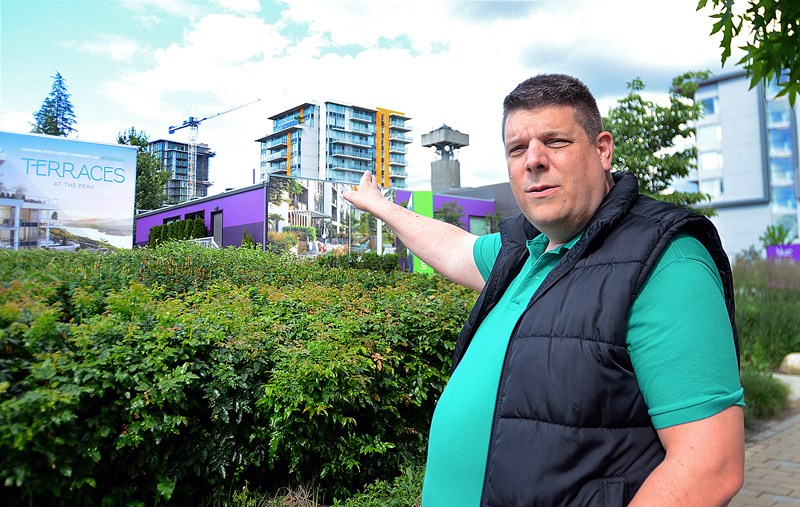 For calls to SFU and UniverCity, the fire department fails to meet that threshold 98 per cent of the time, according to the study.
"Response to the SFU area has long been a concern, but the fire department will continue to do its best to provide the citizens in the UniverCity area with the best service possible," fire Chief Joe Robertson told the NOW in a statement, declining to provide further comment for this story.
City officials have been aware of the need for a fire hall on top of the mountain for at least 16 years, city records show.
It was among five priorities identified in 2002 in a Fire Department Future Needs Study that cost the city $85,000.
SFU was one of three areas in Burnaby where fire department response times "consistently exceeded the desired standard," the study found.
At the time, replacing the aging Edmonds fire hall and building a much-needed fire station in the Burnaby Hospital/BCIT area were more pressing priorities, but a steering committee recommended the SFU fire hall should "be the subject of a future report," along with upgrades to the two stations closest to the mountain: Duthie and Brighton.  
That report has yet to materialize 16 years later.
In 2010, the city's finance and civic development committee recommended council authorize staff to update the 2002 plan and move it forward, but council voted to send that recommendation back to the committee, from whence it has not reappeared.
The issue of substandard response times for Burnaby Mountain came up in 2015 in a fire department Response Analysis.
That report stated the area presented "high risks" because of "university and residential occupancy."
It also listed the volume of calls to the top of the mountain as "significant," at 108 events in 2014.  
Those calls have since nearly tripled, according to fire department stats obtained by the NOW, with the fire service responding to 297 events in 2017.
And it's no wonder fire trucks are being called up the mountain more often.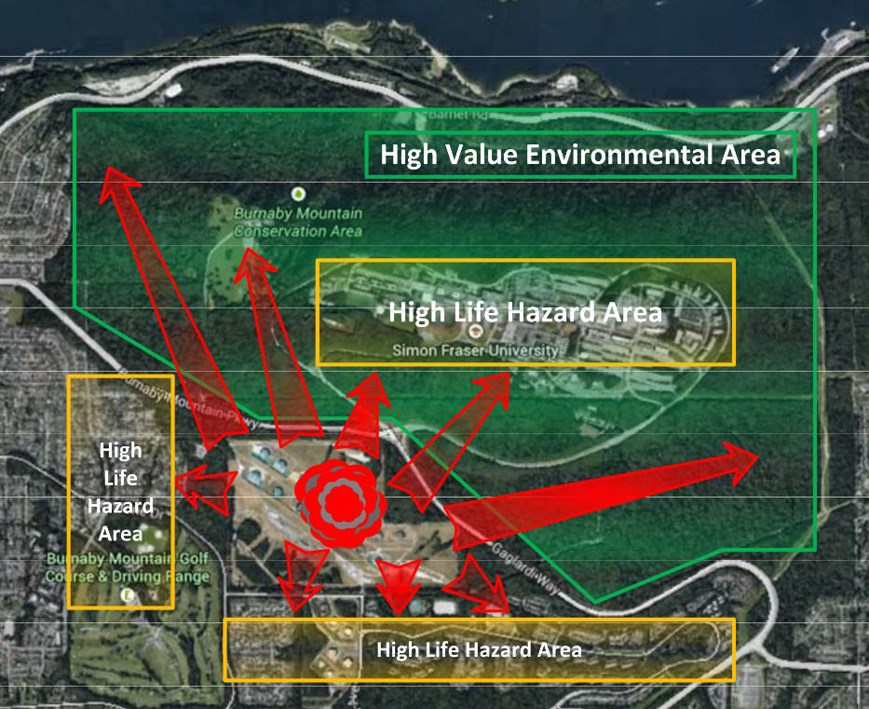 Development in the area has been booming since 2003, when construction first began at UniverCity.
About 5,000 people live in the development now, and 4,000 more are expected by 2021. SFU houses another 1,500 students – up from about 1,100 in 2003, according to the university. With other students and university staff commuting up the mountain, more than 26,000 people could be found on the mountain on a given day.
"It's expanding like crazy up here," Salandini said. "There are all kinds of people coming up here and moving in, but we're not seeing anything change. … There should be some sort of infrastructure up here."
As for Salandini's fears about the pipeline expansion, he is not alone there either.
Tank farm threat
The federally approved Trans Mountain pipeline project calls for 14 more storage tanks to be added to its Burnaby Mountain tank farm near the junction of the only two access roads to SFU and UniverCity.
A May 2015 risk analysis by deputy fire Chief Chris Bowcock found a worst-case disaster scenario at the facility – the explosion of a burning crude oil tank known as a "boilover" – could cut SFU and UniverCity off from emergency services while unleashing toxic gases and fires.
"It is anticipated that the consequences of boilover exposure within the areas identified would include human injuries to emergency responders and unevaluated civilians, mass tree-top based wildland fire initiation, structural fire initiation to many residential buildings … and significant isolation of the SFU and UniverCity communities," states the fire department report.
But having a fire hall on the mountain wouldn't help much in such a situation, Coun. Pietro Calendino, chair of the city's public safety committee, told the NOW.
"If the roads are cut off and you just have a single fire hall up there, what advantage would that really be?" he said. "They would not be able to get assistance, right? We would have to have the provincial emergency team, with helicopters, etc."
Calendino said building a new fire hall on top of the mountain comes down to competing demands on the city's purse.
"There's always a wish to have new things everywhere, but Simon Fraser does not have the sufficient resident population yet," he said.
Calendino estimated the population on top of the mountain was less than 3,000 and said not much had changed in the area since the 2002 study.
"The only change has been a bit of density that has taken place up there," Calendino said.
That drew a laugh from Salandini.
"He should come up here and look around a bit during the day and see how many people are up here. It's not a small little, sleepy little area," he said.
How does the city decide on fire halls?
When asked how the city decides when a new fire hall is needed, both Calendino and public safety committee vice-chair Sav Dhaliwal told the NOW it's a matter of senior staff putting forward recommendations during budget time.
"The senior staff that works with each department, they know the right time to say, 'Alright, here are a bunch of needs studies and different areas we're going to do.' They'll find the right time to do it and come back to those," Dhaliwal said.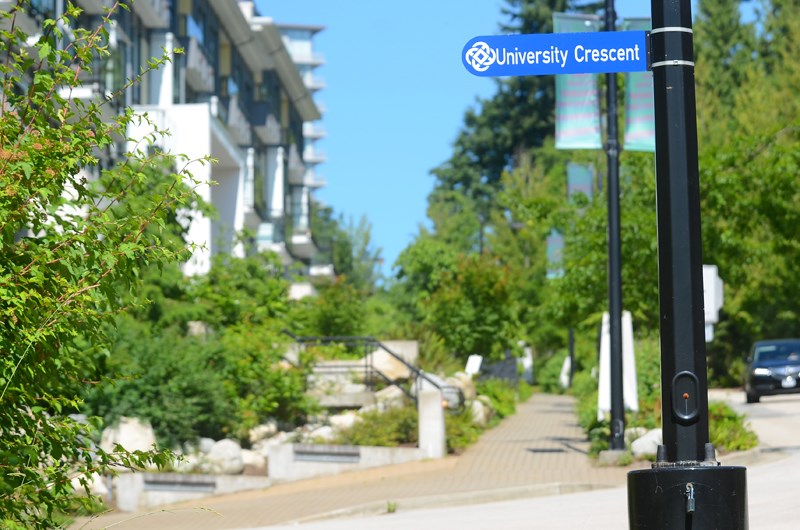 But there's no indication the overall needs or performance of the fire department have been formally assessed since the 2002 Future Needs Study, even after the 2010 recommendation from the finance and civic development committee that that study be updated and the recommendations that came out of it – including the SFU fire hall – be moved forward.
When asked about that, Calendino said there has been some informal discussion about conducting another fire department needs study.
"The issue has been brought up with the mayor and some councillors and we will be looking at the issue in the near future," Calendino said.
Burnaby's public safety director, Dave Critchley, meanwhile, said a complete program review of the Burnaby fire department has been discussed since about the start of the year and will be undertaken, but no timeline is in place for the start of that project.
When asked if 2002 was the last time such a review took place, Critchley said some studies and reviews undertaken more recently might have been informal or internal, so part of the program review will include gathering previous reports.
"If the same recommendation keeps coming up, time and time again, it's noteworthy, so that's why we want to grab everything done previously," he said.
Out of sight, out of mind
Critchley said the review will take into consideration both the threat posed by an expanded Kinder Morgan tank farm and more day-to-day fire department challenges – like the ability of fire trucks to get up Burnaby Mountain after a snowfall.
Fire trucks are equipped with drop chains, which will get them up the mountain in the snow – provided other stranded vehicles don't block their way.
"It's not lost on fire, or any city services, about the need to get up the hill when there's some snow on the road," Critchley said.
The city's response to Salandini's letter – which the UniverCity resident characterized as a "middle finger from council" –  didn't do much to allay his sense SFU and UniverCity are "out of sight, out of mind" for the city officials.
"I'm not too happy with that," he said. "I was kind of hoping that they'd be a little bit more, like, 'Yeah hey, the density's growing; maybe we should look at doing something up here. … The mayor is more concerned, it seems, to be developing Metrotown than he is worrying about up here. That's great, but you've kind of got to spread things around to the rest of Burnaby."
Salandini is similarly disappointed with SFU and UniverCity, both of which declined to make anyone available to the NOW for comment on this story.
"We enjoy a close and supportive working relationship with the City of Burnaby and work with them on numerous initiatives to ensure the safety of our community," read an emailed statement from SFU chief safety officer Mark Lalonde. "We're always open to further enhancements to our collaborative safety planning."
"I'm shocked at that," Salandini said. "I would expect them to at least step up and say, 'OK, this is what's going on. This is what our eventual plan is. This is how we're going to approach it.' But for them not to even get involved in the community, makes me wonder, 'Well, what exactly are you doing then?'"