Two Lower Mainland environmental groups will not be allowed to intervene in the case of two women found guilty of criminal contempt for breaching a court injunction while protesting the Trans Mountain Pipeline expansion in Burnaby.
Artists Susan Smyth and Pia Massie were arrested at Trans Mountain's Burnaby Mountain tank farm on April 12, 2018 for violating an injunction banning protesters from "physically obstructing, impeding, or otherwise preventing access by Trans Mountain, its contractors, employees, or agents, to work in any of the sites."
Trans Mountain applied for and was granted orders that those who disobeyed the injunction be found guilty of contempt of court.
Smyth and Massie had sat in front of the entry gate that day, according to court documents.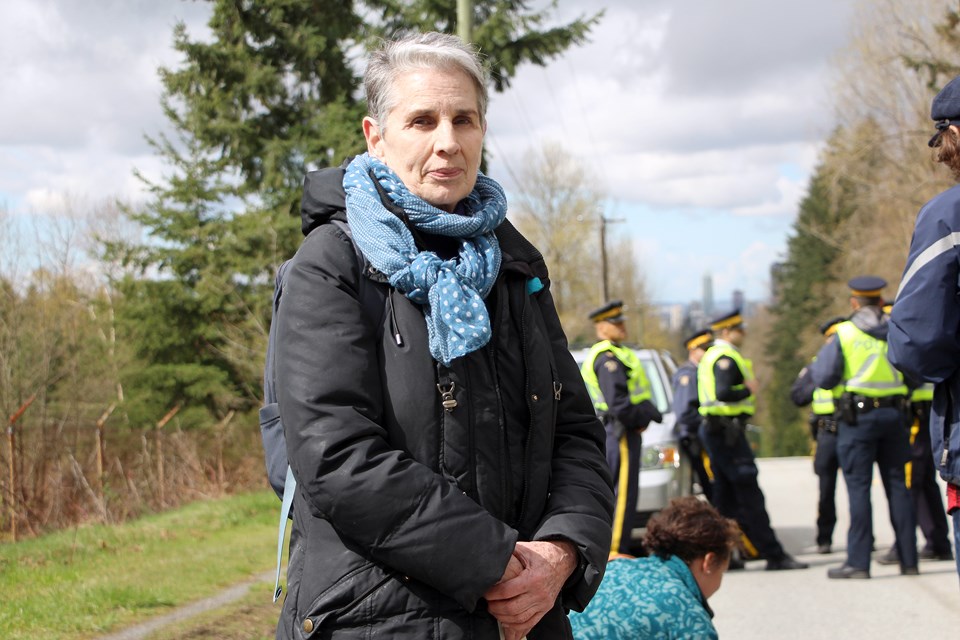 At trial they argued that they didn't think they were obstructing or impeding access to the terminal that day since no vehicles were trying to go through the gate.
But the presiding judge dismissed that argument, saying actual stoppage of a vehicle was not necessary to demonstrate there was intent to impede access to the terminal.
The women were found guilty of criminal contempt, and Smyth was sentenced to one year probation and 100 hours of community service, while Massie was sentenced to six months' probation and 100 hours of community service.
The women have filed an appeal on constitutional grounds that is set to be heard on June 26.
Two environmental groups, Climate Convergence and 350 Vancouver Climate Action Association, applied to intervene in the appeal, but their application was dismissed Friday.
B.C. Court of Appeal Justice Patrice Abrioux ruled the two organizations wouldn't add a unique perspective that would help the court to resolve the issues.
"The applicants share the appellants' view that the injunction violated freedom of expression and peaceful assembly in s. 2(b) and (c) of the Charter, and that courts should protect these rights by staying criminal contempt proceedings arising from unconstitutional injunctions," stated his ruling. "While the applicants offer a broader perspective by virtue of their membership, their proposed submissions will not assist the Court on the narrow legal issues involved."