For Burnaby parent Hannah Kamara, John Nanson is more than Edmonds Community School's community school coordinator – he's family.
Kamara, a mother of two and a refugee claimant, came to Burnaby in 2015 from Sierra Leone after some years in the U.S.
She said the support she found at Edmonds was like nothing she'd ever experienced before – and Nanson has been a central part of that.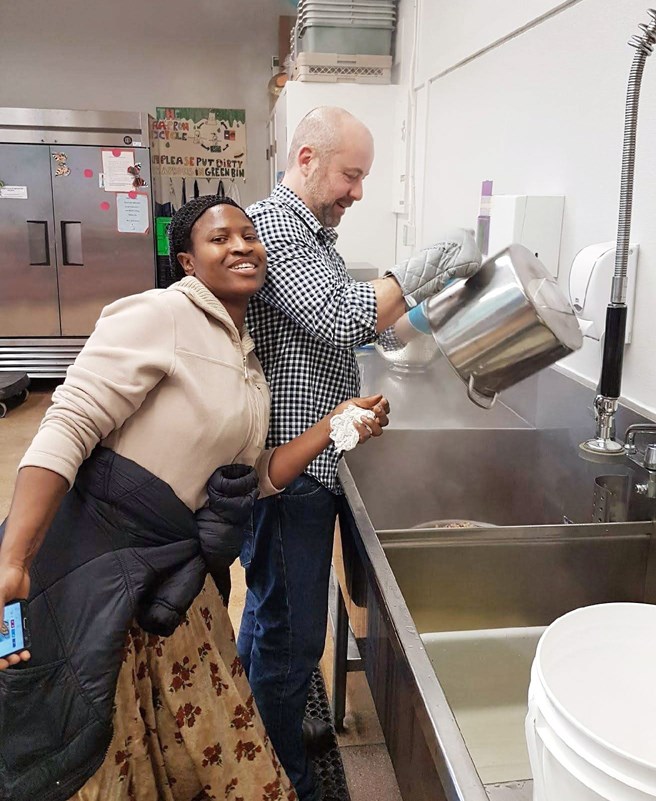 "When I have a problem, instead of phoning my people in Africa, the first place I come is to my kids' school," she said. "Even if I have a headache, if I'm not able to call John, I will text John ... John is a family member for me."
Kamara was one of several people at the school that nominated Nanson for a prestigious alumni award from UBC's education faculty.
The award recognizes "outstanding achievement by alumni who are making exceptional impacts in the lives of their students and learning communities," according to the university's website.
Nanson is this year's winner.
After graduating from UBC education in 2002, Nanson hasn't exactly followed a traditional career trajectory as a teacher.
Instead of getting onto a teacher-on-call list in the city and waiting around for a shot at a full-time teaching job, he accepted his first position in Pukatawagan, Manitoba, a remote Cree First Nation community more than 700 kilometres north of Winnipeg.
"I learned a lot, a lot of trial and error and a lot of learning about community," he said.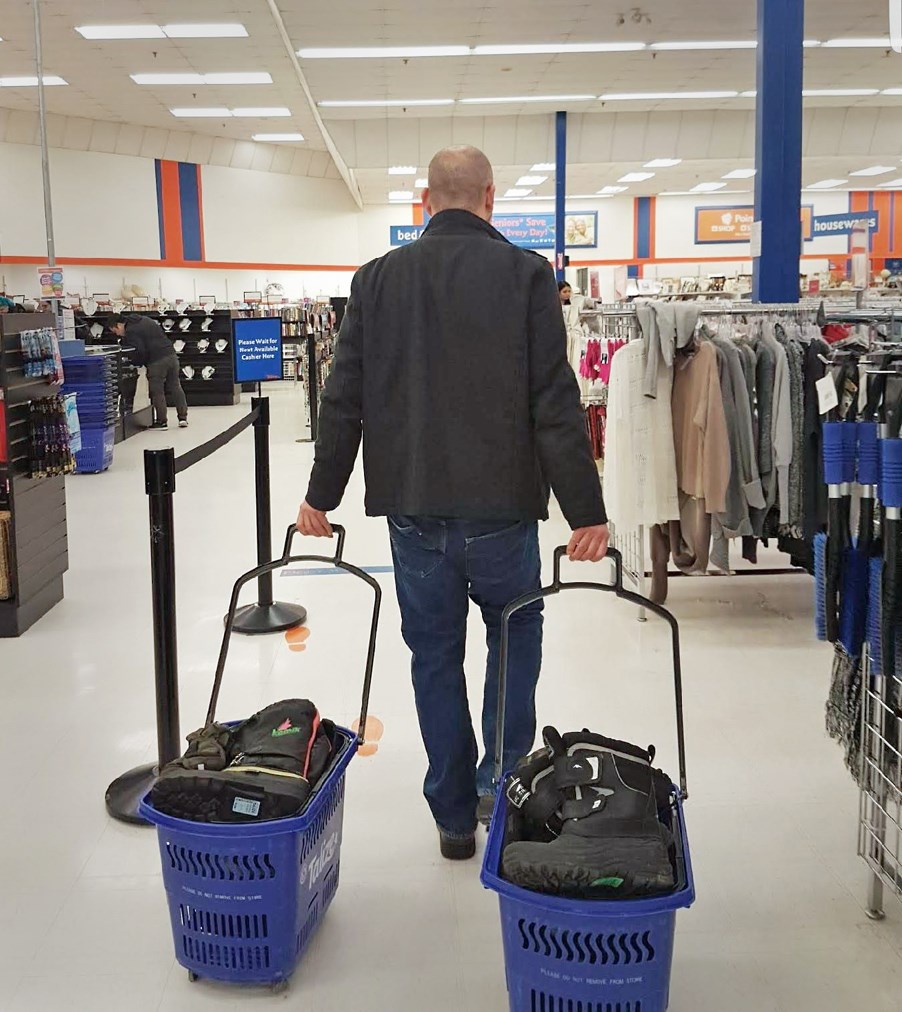 During his three years there, he was instrumental in setting up an adult education program aimed at getting young parents and adults back into the school system.
From Pukatawagan, Nanson came to Burnaby to work as a special education teacher, eventually becoming the learning support services department head at Burnaby Central Secondary for eight years before accepting a position at SFU as a faculty associate working with the university's student teachers for three years.
In that role he got a chance to see first-hand what community schools in Burnaby were all about.
"I was drawn to Edmonds as a community, with all the diversity here and a really engaged staff," Nanson said. "A lot of the staff are people who have specific interest in community schools and they're invested in it."
When a community school coordinator position opened up at the school three years ago, he went for it.
When asked what exactly a community school coordinator does, however, he laughs.
"That is the hardest question," he says.
Generally, his job is to work on community development, community connections and life-long learning, but what that looks like is different for every community school in Burnaby, he says.
At Edmonds, which is home to many new immigrants and refugees, it's often about making connections to meet families' basic needs.
Quoting Bal Dhillon, community school coordinator at Byrne Creek, Nanson says community schools have "porous walls," meaning education and community happen both inside and outside of the school building.
Toward that end, Nanson has been instrumental in opening Edmonds up on weekends to different groups educating kids and other members of their communities.
Take the Eritrean Canadian Youth Engagement Society, for example.
Director Binega Markos has told the school he wants kids in his community to be "whole," with a strong foundation in their own language and culture, Nanson says.
Then there's the Tibetan and Uighur youth engagement societies, the Egyptian Canadian Cultural Society, pow wow dancing instruction, a basketball team for youth at risk and more.
"We're just getting started," Nanson says.
While his work on such programs and partnerships is important, what really inspired people to nominate Nanson for the UBC award was his personal touch, according to Edmonds principal Sean Gaster.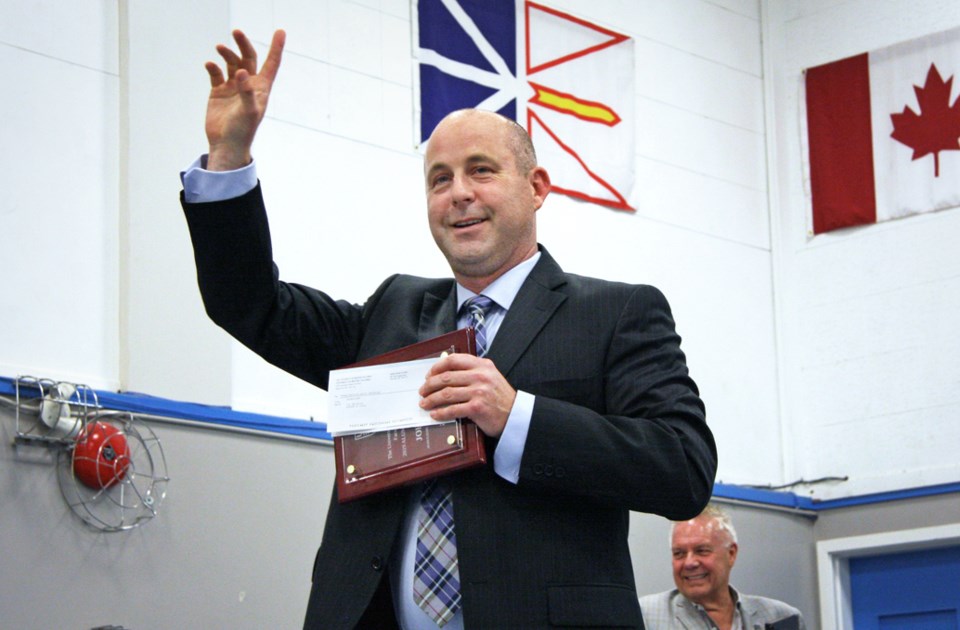 "One of the main reasons John was nominated was just his personal connections and the amount of time and energy he puts into connecting with the parents and helping the parents meet their needs," Gaster says. "All the programs and stuff are great, and he's done a great job of that, but it's those personal connections and the relationships."
UBC officials certainly heard that message loud and clear in Nanson nomination package.
"The committee was especially touched by his ability to create a welcoming and inclusive environment for students and their families," states a press release about the award. "The caliber of nominations was outstanding, and his demonstrated commitment to students and the larger community made his nomination package stand out from the rest."
Nanson was presented with his award during a ceremony at Edmonds Community School.