The year was 2013. It was dinnertime in Dublin, Ireland, and Caithríona Madden made a meal for two — for her and Michael Bublé.
Except the dinner was not real, neither was he.
A major Bublé fan for over 20 years, Madden made pretend-dinner for a life-size cutout of the Burnaby-raised singer while her friend snapped photographs of them together – in the kitchen, in the living room and on the couch.
The picture made it to her Facebook page and remained as her profile picture for a long time.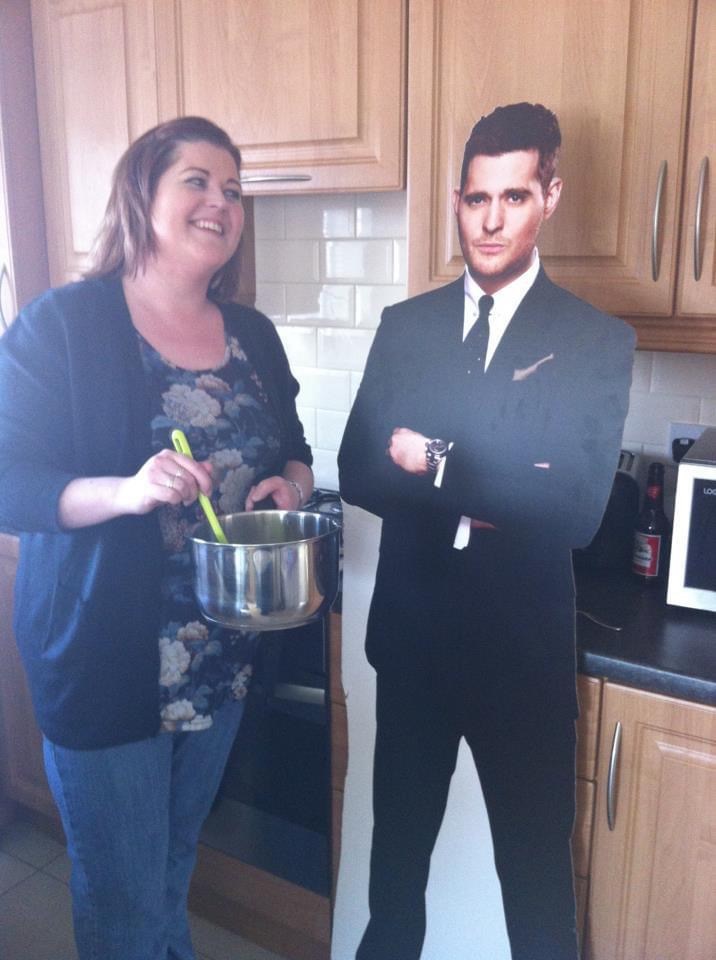 Months later, as fate would have it, Bublé played a show in Dublin. Madden's friend, who played violin for him on his Dublin tour, showed him the picture of Madden preparing dinner for him.
Bublé replied that because Madden had made dinner for him, it was only fair for him to invite her over for dinner in return.
So Madden was invited backstage for two hours before concert, where she had dinner with her idol and his band in the canteen.
Nine years later, Madden, herself a singer-songwriter, wrote a Christmas song and released it at the beginning of December — a tune with traces of Bublé in it.
That dinner with Bublé "was fantastic," she said, of the once-in-a-lifetime experience. "And the beginning of my song was inspired by him."
She said her friends and family sent her memes of Bublé coming out of his cave and defrosting for Christmas, which made it into the start of the song.
Her Christmas song, 'What We Need This Christmas,' is Madden's debut and was recorded with 20 local children. The song, which teases her Bublé connection, is all about love and kindness, she said.
"What we need for Christmas was not something that could be bought in the store. But it was the gift of love and kindness that we can give to each other."
Madden, who has spent most of her life as a music teacher in Dublin, said she was introduced to Michael Bublé's music just as his career was taking off when she spent five years in Canada.
She has a dream that Bublé will catch wind of her song and sing a couple of lines with her — but she'd be happy just for him to hear the song.