We're strolling down a dodgy alley by the McDonald's on Phibsborough Rd. so tour guide Eddie Dooner can show off a nook he hid out in with his dogs and shopping carts when he was homeless. There's broken glass, CCTV cameras and random graffiti, but thankfully no syringes lying around today.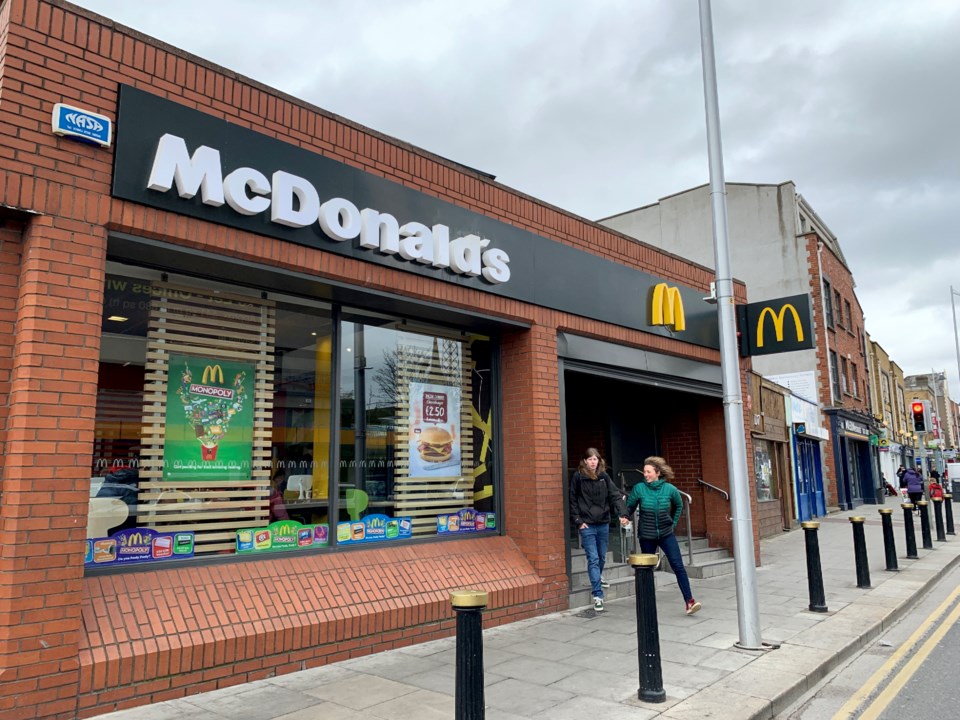 "I don't know if you heard that Ronald McDonald is evil," Dooner says. "But him and his staff fed me and brought me in to the use the toilets. Because they were being generous to this lad and his three dogs, a barber started giving me free haircuts and continues to give them to me to this day. That's why I stop here."
For every painful moment of this unusual new walking tour, there's an inspiring twist, like when 27-year-old Dooner sees one of the kind McDonald's managers through the window, tries to catch her eye and says with a grin: "She's delighted that everything turned out for me."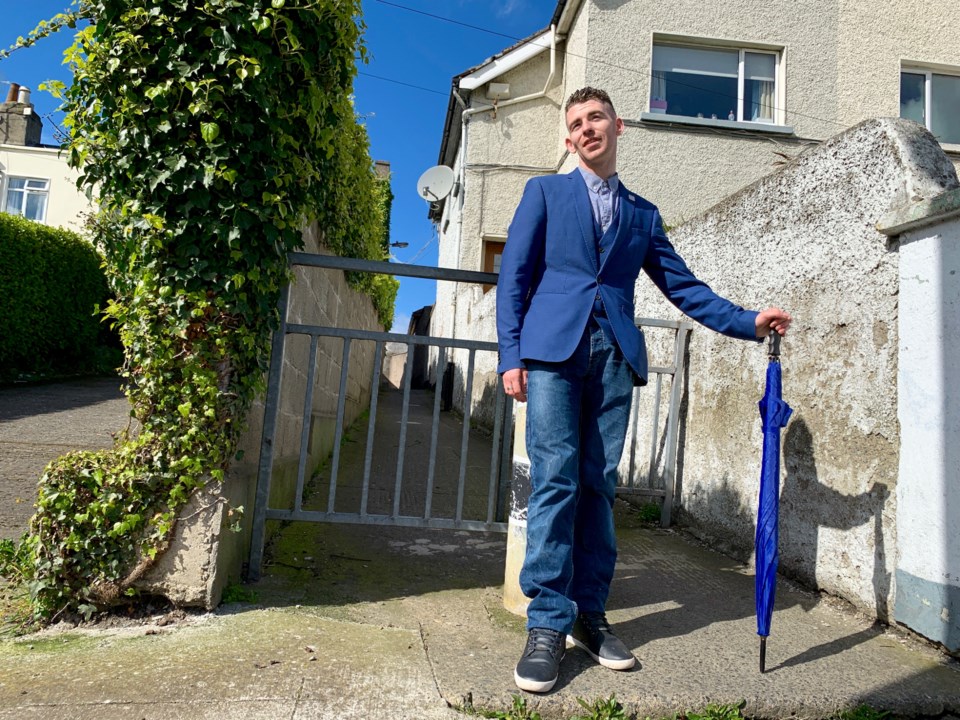 Indeed he's looking sharp in a royal blue, slim fit suit jacket and matching waistcoat from London brand Burton bought for a song from what the Irish call "charity shops" (second-hand stores that raise funds for a cause).
"It's to show people that just because you don't have money doesn't mean you can't dress well," explains Dooner, who also smells like the Issey Miyake cologne that a friend gave him.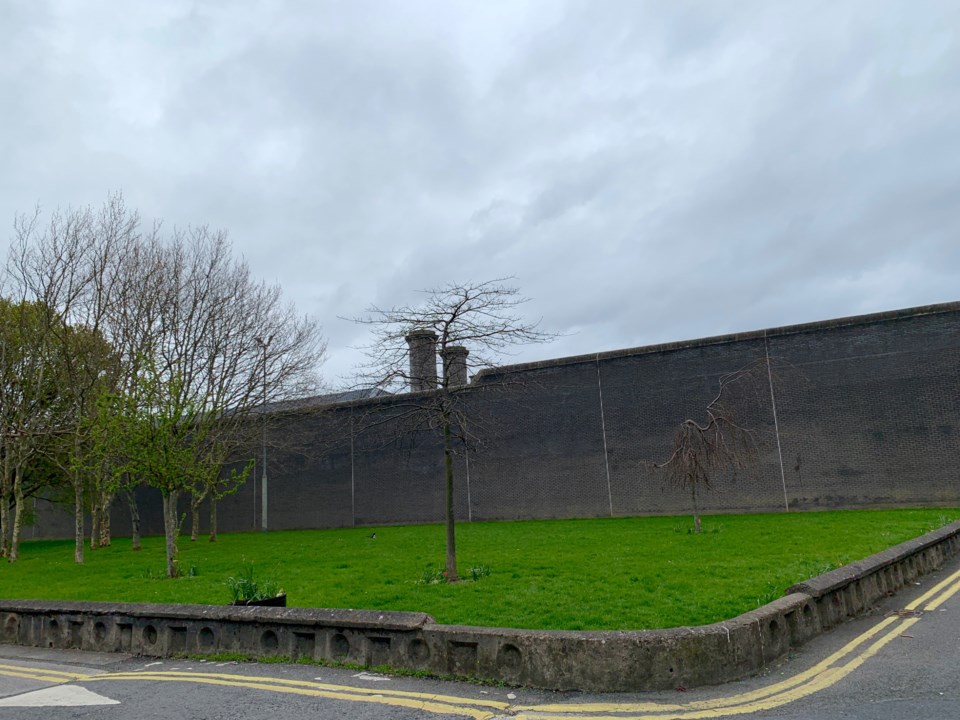 I've fled my guesthouse in Dublin's tourist-packed city centre and taken a quick bus ride to a burgeoning neighbourhood called Phibsboro or Phibsborough, depending on whom you ask. It hasn't gone full hipster like Stoneybatter, but there's a pleasing mix of charity shops, halal grocers, classic pubs, Euro stores (like our dollar stores) and indie cafés, all in the shadow of Mountjoy Prison.
Dooner works for My Streets Ireland, a social enterprise project that empowers people who've experienced homelessness to become walking tour guides in areas that are meaningful to them. Austin Campbell launched the project in 2014 in Drogheda, about 50 kilometres outside of Dublin, and then expanded to this Irish capital late last year. A similar non-profit group, Secret Street Tours, launched in Dublin in December.
Campbell is tagging along on my tour, a private outing because my visit didn't connect with public tour dates. I've met the guys by the Irish Volunteer Monument — a soldier who represents volunteers who fought in the Easter Rising and War of Independence, and who Dooner admires — and Dooner has promised to share the story about how he grew up, became homeless and eventually got this job.
He had an abusive childhood and severe dyslexia and bounced around foster care homes. With no work, money or home in his early 20s, he turned to the streets for three years, a situation that was complicated by his dogs Lucky, Coco and J.R. "It's good for people to know that not everybody grows up with chances in life," allows Dooner.
In another part of an alley, Dooner remembers coming here with his dogs — despite the CCTV security camera and "no loitering" sign — to feel invisible and avoid the way that people looked at him with disgust and fear. "I wouldn't have slept here — it would just be if I wanted to be left alone."
The alley opens up to a pleasant residential street and generous grassy space just outside the prison wall where Dooner used to relax and frolic with his dogs as people threw parcels over the prison walls.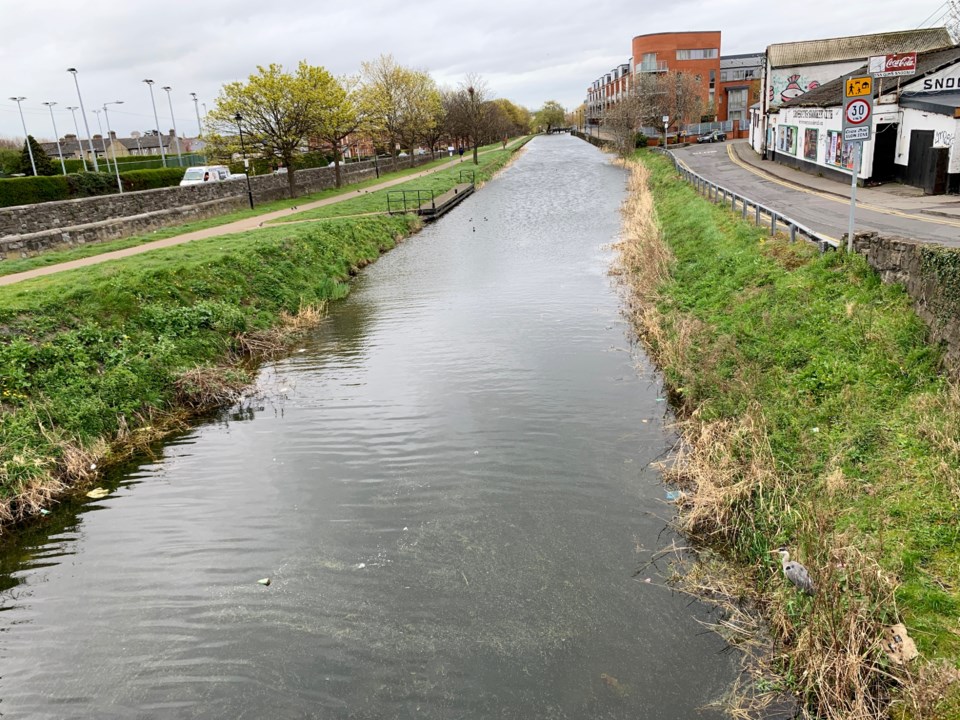 Not far from here at the Royal Canal, Donner says hello to an omnipresent heron he calls Harry and points out the place where he would have pitched his tent. He used to fish for pike here, but drew the line at eating anything from the dodgy water, saying "pike eat rats." (I Googled it and found pictures of this happening to an angler in England.) Eventually Dooner gave in to what he calls harassment and moved his tent to Phoenix Park, a huge urban park in another neighbourhood.
The story takes a turn for the better when a man named Brian who used to walk his dog took an interest in Dooner, stored his belongings and eventually gave him temporary shelter. Dooner was then inspired to quit drugs, did a methadone program, and connected with a street doctor who told him about My Streets Ireland. He got into the program's training program, learned how to research, write, perform, tell stories and be a tour guide. Now he's even in a literacy program.
"I never thought that I'd have a job. People always said `Eddie, you're no good at this,' or `You won't be able to do anything.' But this is how I turned my life around on my streets — not just my streets, but everybody's streets. So don't ever give up."
For Campbell, co-founding My Streets Ireland was a way to "celebrate all the stories" that he heard working in homeless services, and a way to "humanize the issue beyond charity" while allowing people to earn money and put a value on their time. He has trained 39 people who've provided tours to 10,500 people. He says rising rents are pushing more people, especially in Dublin, into homelessness.
Seeing this homelessness in Dublin, and then taking a homeless-led walking tour in Vienna, is what inspired Tom Austin to set up Secret Street Tours in Dublin in December. It's a passion project — he earns a living at a tech company that supports non-profits.
Austin has trained two guides for tours in the city's Liberties and Smithfield neighbourhoods and plans to let "demand feed the supply." Unfortunately, my private tour with a former addictions counsellor who lived on the street after his marriage broke down gets cancelled due to a last-minute emergency, but it does give me a chance to talk to Austin about how these tours try to combat the fact "it's really hard to connect and engage with these issues." Just because someone has found a place to live, he reminds me, doesn't mean their situation is secure and they are in fact still living on the homeless spectrum.
Both tours charge 10 Euros (about $15 Canadian) per person and pay the guides a flat fee of 40 Euros ($60). Dooner, who rents a shared apartment now, remembers being "really nervous" with his first group, but it turns out he's a natural. I'm only his fourth tour so it's early days.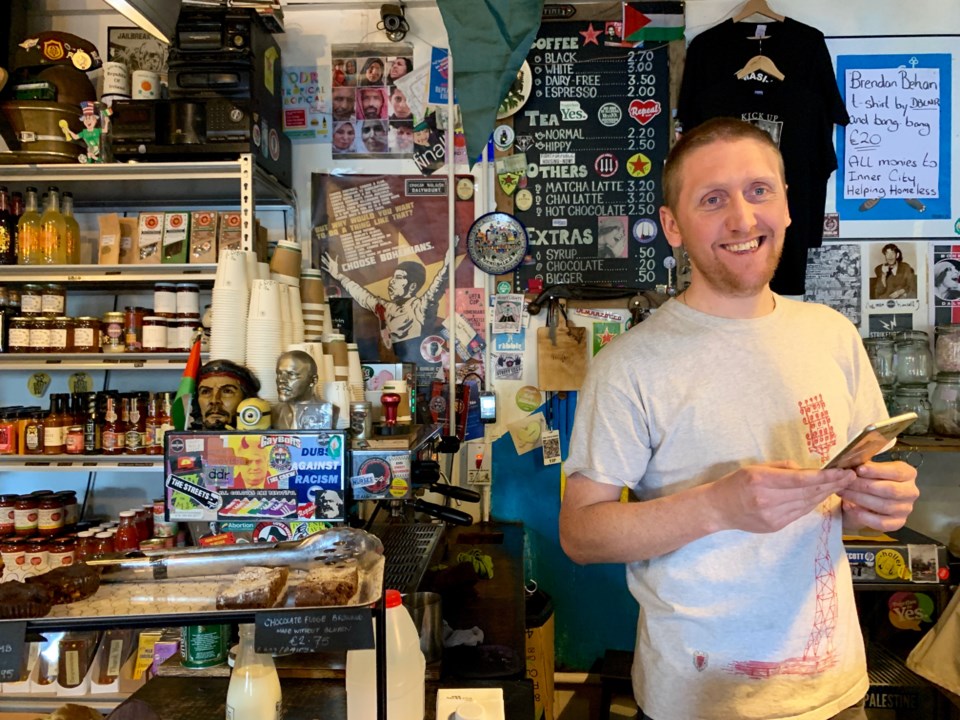 We wrap up our time in Phibsboro with lunch at Bang Bang, a café named for an eccentric Dubliner who staged mock shoot-outs on city buses, and where owner Daniel Lambert often fed Dooner. A sign above the front door of the community-minded café says, "We look for signs that Dublin's heart's still beating."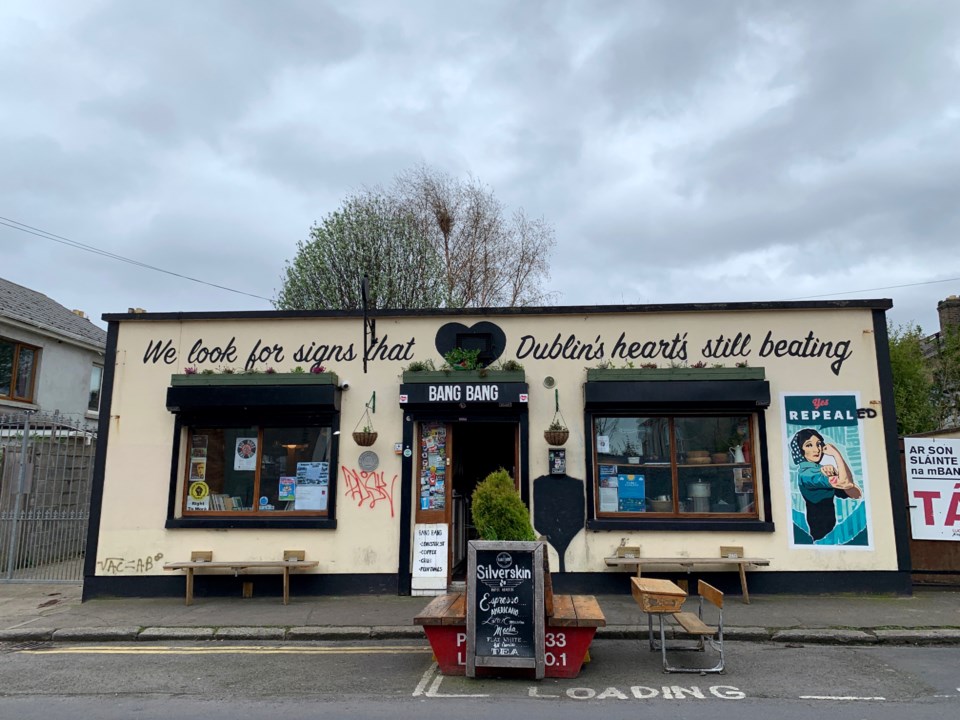 Charmed by Phibsboro's strong community vibe, I return the next day, grabbing miso mushroom toast at buzzy Two Boys Brew across from Blessington Street Park where I first met Dooner, buying a vintage shirt at an Oxfam charity shop, and retracing the entire route I did with Dooner.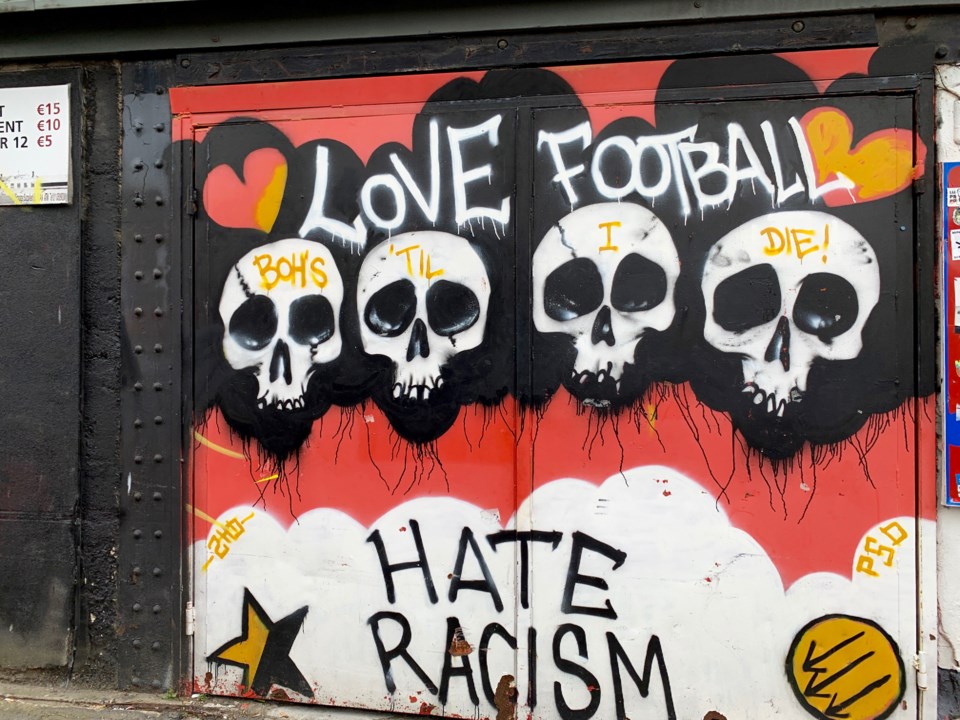 This time I think about Phizzfest, a community and arts festival, and take in the widely mocked Phibsbo Centre, a one-storey strip mall that some hope will become part of a new village centre. I wander down an alley to the back door of an Irish football (soccer) club and graffiti that says "Love football, hate racism," and find the modest red brick Victorian where a young James Joyce lived from 1902 to 1904 on his way to becoming one of the world's best writers.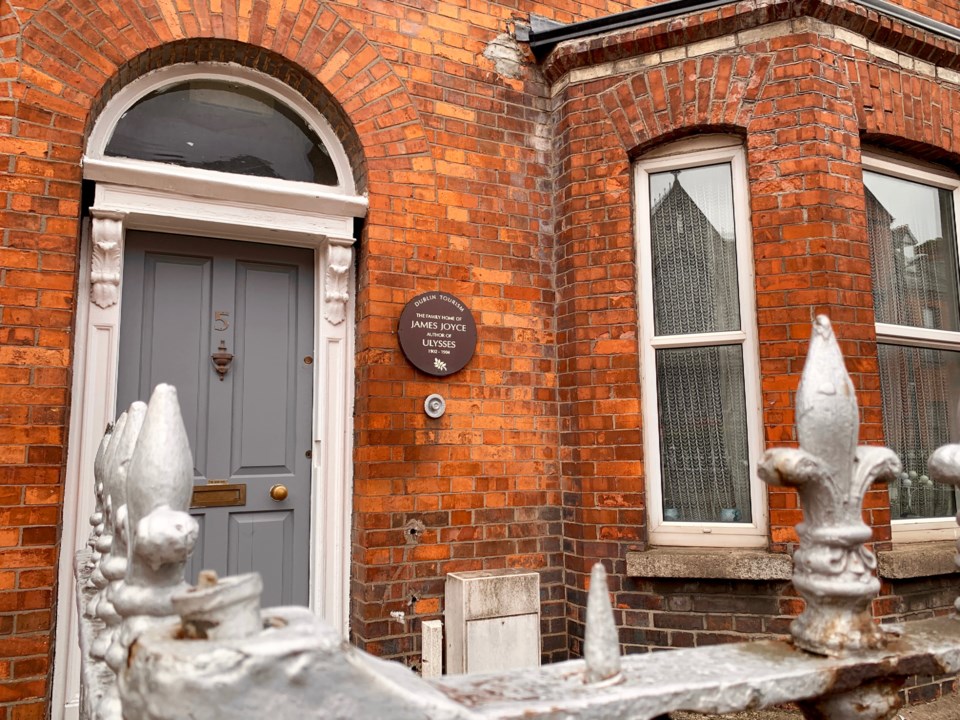 I give my love to Harry the heron, but there's no sign of Dooner. I'm glad to know he's no longer camped out on these streets and figure he's probably safe at home, preparing for his next walking tour and getting used to his new life as a tour guide. 
Jennifer Bain was partially hosted by Tourism Ireland and Tourism Northern Ireland, neither of which reviewed or approved this story in advance.