A 60-year-old Burnaby man will stay in jail for almost 12 more years for shooting his brother and sister-in-law with a shotgun at his mother's house during a Mother's Day visit two years ago.
A B.C. Supreme Court jury found Domenic Botticelli guilty of attempted murder, aggravated assault and various weapons charges last December.
On May 11, 2017, he had gotten into an argument with his brother, Tony Botticelli, and Tony's wife, Candace, at their mother's house, where Domenic Botticelli had been living.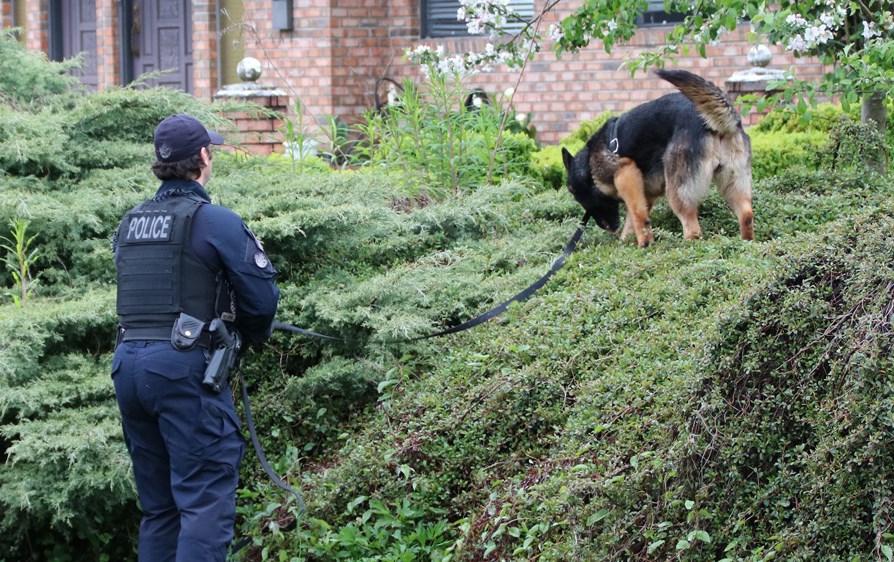 Tony Botticelli had confronted his brother and told him to leave because of angry outbursts he had had, during which he sometimes broke things at his mother's house.
The argument culminated outside the house on Broadway near Kingsford Avenue, when Candace Botticelli told her brother-in-law he needed to find a place to live and never come back.
Tony Botticelli wouldn't allow his brother back in the house.
Domenic Botticelli then got a loaded shotgun from the garage.
"What are you going to do with that, shoot us?" his brother had said.
Without answering, Domenic Botticelli first shot his sister-in-law at close range and then his brother when Tony Botticelli came to his wife's aid.
Leaving the pair lying on the ground with life-threatening injuries, Domenic Botticelli fled the scene in his Jeep Cherokee.
Devastating injuries
Both Candace and Tony Botticelli would have died without emergency medical treatment, Justice Kenneth Ball said before delivering his sentence Friday morning.
Both spent long periods in medically induced comas and months in hospital.
More than 100 shotgun pellets that can't be removed are still lodged in Candace Botticelli's body, including in her heart.
"Both remain traumatized by the events and suffer ongoing physical and psychological injuries," Ball said.
The couple clasped hands and wept as Ball recounted the shooting.
In the prisoner's box, meanwhile, Domenic Botticelli occasionally shook his head and smiled, at one point looking back at the couple.
At trial, he maintained he had not shot them nor told his longtime friend Leo Markowitz that he had shot them and then hidden the shotgun – despite Markowitz's testimony to the contrary. (The weapon was never recovered.)
But the jury rejected Domenic Botticelli's version of events, accepting instead the testimony of his brother and sister-in-law and friend.  
After Domenic Botticelli's arrest, a search of his room at his mother's house also revealed three handguns with oversized magazines and silencers.
Crown prosecutor Brendan McCabe called for a jail term in the range of 14 to 16 years for the weapons offences and attempted murders, noting Botticelli's lack of remorse and the devastating injuries he inflicted on his victims.
Defence lawyer Sandy Ross recommended a jail sentence between eight and nine years, arguing the shooting had been a spontaneous act involving no planning and deliberation.
Ball handed down a 15-year jail term, minus time served, meaning Botticelli will be in jail for another 11 years and nine months.