A proposed self-storage facility in Burnaby's Brentwood neighbourhood has proved controversial at city hall.
Burnaby staff defended the proposed facility at 3945 Myrtle St. as a much-needed service, but at least two city councillors suggested it was a poor use of valuable industrial land.
The proposal is for a self-storage facility with 872 climate-controlled storage units specifically serving small businesses, according to a new report.
It would follow a similar model to a Port Coquitlam facility owned by Coquitlam-based Tony Russo of the numbered company 1074649 BC Ltd., who is also advancing the Myrtle Street project.
The Port Coquitlam self-storage business was used by residents as well as a "wide variety" of small and emerging businesses such as clothing companies, electricians, bakeries, IT companies, landscaping companies and printing companies.
The businesses used the self-storage facility to store inventory, supplies, equipment and files. The PoCo facility also worked with logistics companies to store and receive packages for those businesses, according to the report.
While that facility only employed five to six individuals, it indirectly supported more than 200 small businesses, the report states.
The planned Burnaby facility would also include bike lockers for employees, two levels of underground parking, two large industrial-sized elevators and "intensive security systems."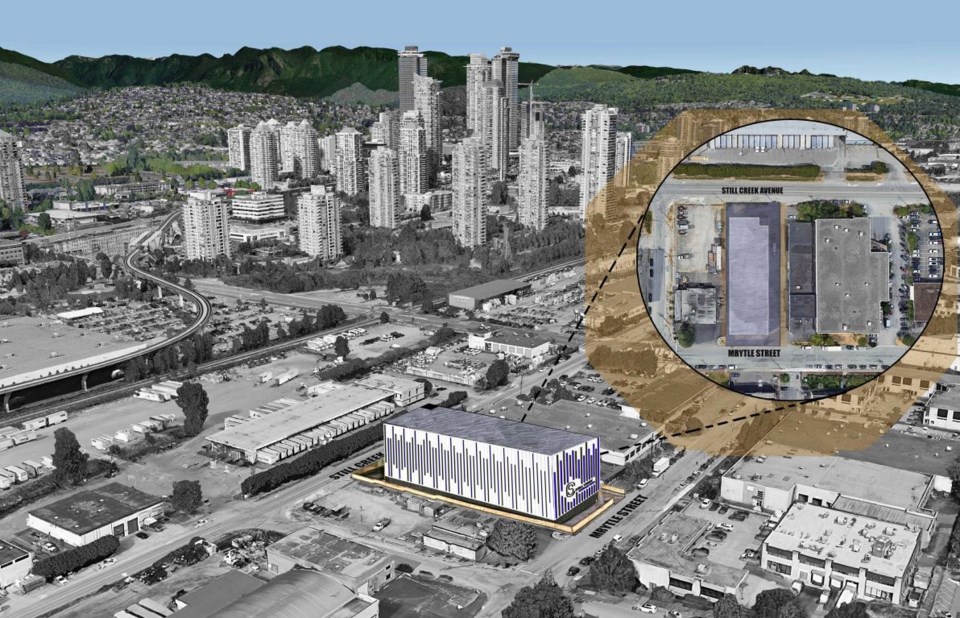 The fifth floor of the facility would have a 2,187 square-foot amenity space with a kitchen, washroom, lounge area, coffee bar, meeting room and outdoor amenity area.
But Coun. Daniel Tetrault still had concerns about using "valuable land" for a storage facility.
"I understand this meets our industrial zoning requirements, but I think we need to be careful with making sure we're using the land to the best use possible," he said at a council meeting Monday, Oct. 30.
He said there could be a "better use" for the location, particularly because it's so close to Gilmore SkyTrain station (within 900 metres, under a 15-minute walk).
He expressed concern about a new storage facility a five-minute drive from the Myrtle Street location.
"I'm not sure how that doesn't meet the needs of the small businesses that this proposal is saying that they're going to meet."
He suggested he will later make a formal motion to re-examine industrial zoning and self-storage facilities.
Ed Kozak, the city's general manager of planning and development, defended the proposal, saying the current zoning for the site is currently "Truck Terminal" which "could technically allow for distribution with no employees."
He said work by the city and Metro Vancouver shows Burnaby doesn't have enough storage facilities within the city and noted warehousing is considered an industrial use.
He added it could also have an impact on residential land values, as "there may be increased pressure to include additional storage within the individual residential buildings that, of course, drives up the cost of housing."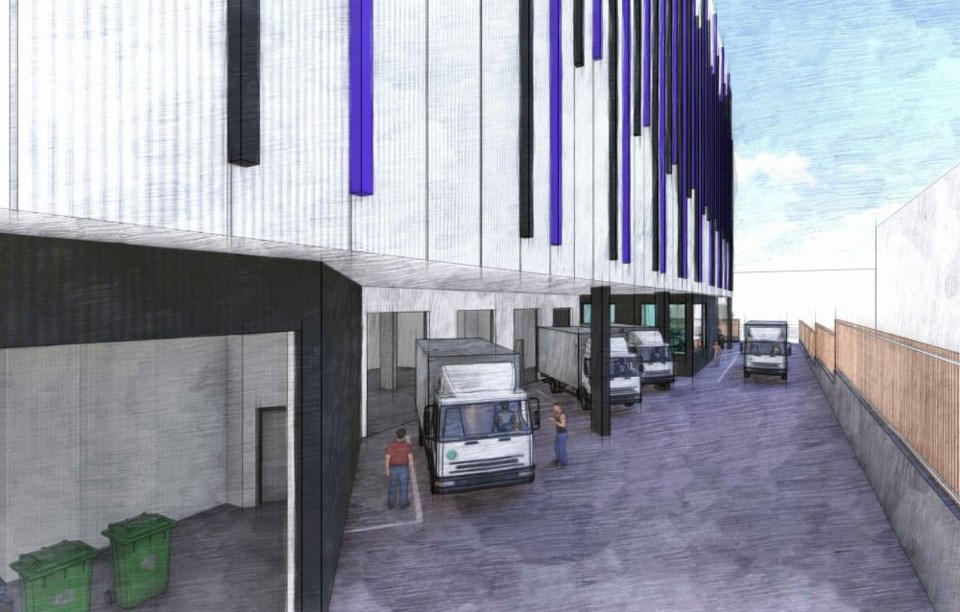 Coun. Pietro Calendino said there is a "huge demand" for more storage to accommodate residents living in condo buildings.
The project passed the second of four major council approvals.
It's not the first time the project came under fire. The staff report responded to councillor concerns at a meeting Sept. 11.
At that meeting, Coun. Alison Gu noted Metro Vancouver is facing a "significant scarcity of industrial land," leading to the erosion of agricultural land and green space outside of the Lower Mainland, as well as "skyrocketing taxes for small businesses that need this kind of industrial zoning."
"I don't think this is the best usage of industrial land in such a prime area," Gu said Oct 30.
Tetrault opposed the project Oct. 30, as did Coun. Maita Santiago. Gu was absent for the vote.