Deaf students in Burnaby got an impromptu visit from an Academy Award-winning actor last month.
Marlee Matlin, who won the best-actress Oscar in 1986 for her role in Children of a Lesser God, dropped by the B.C. School for the Deaf at Burnaby South Secondary on Jan. 22.
"She told me to do whatever inspires me," Grade 10 student Madison Edney said. "She made me feel like I, too, can be an actor – even if some auditions don't go my way. She encouraged me to keep practicing, develop my skills and find my place."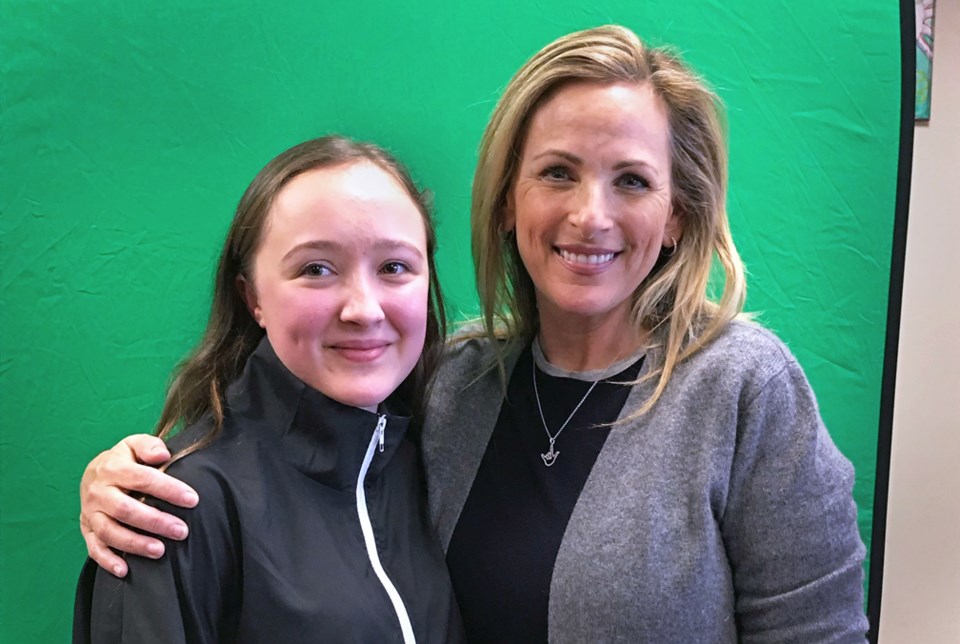 Matlin, an activist and still the only deaf performer to have won an Oscar, was in Vancouver to shoot Limetown, an upcoming TV drama on Facebook Watch based on a popular podcast by the same name.
Matlin will have a recurring role on the mystery series, which stars Jessica Biel and will feature Stanley Tucci as a regular.
Children of a Lesser God was Matlin's film debut. She went on to roles on series like Picket Fences, the West Wing, the L Word and, more recently, Quantico.
Visiting with both hearing and deaf kids in the places she's shooting has been a tradition for Matlin since 1987, when she shot the film Walker in Nicaragua, according to her IMDB profile.
At BCSD, Matlin took time to deliver personal words of inspiration to every student, according to a school district press release.
"Her gift of time extended beyond deaf and hard-of-hearing students, as she visited adjoining Burnaby South's American Sign Language classes to acknowledge the importance of community, as well as the significance of allies from her own experiences," stated the release.