The union that represents ambulance workers is warning that the planned closure of the lone ambulance station in North Burnaby will mean slower response times for patients.
B.C. Emergency Health Services told crews last week they were being moved from Station 258 on Douglas Road near Boundary Road to a new station, Station 240, built last year at 5901 Delesalle St. in the Royal Oak area.
The news caught the paramedics union completely off guard, according to Ambulance Paramedics & Emergency Dispatchers of B.C. president Troy Clifford.
Clifford shot BCEHS a letter Friday after hearing the news from members.
"First and foremost, we are concerned for the citizens and patients who will be adversely affected by the decreased service level and/or response times," Clifford said in the letter.
He went on to ask what consultation had been done with stakeholders or the public about the closure.
He also asked why the station was being closed and what evidence BCEHS had used to make the decision.
Clifford then requested plans to close the station be put on hold until proper consultation and analysis can be done.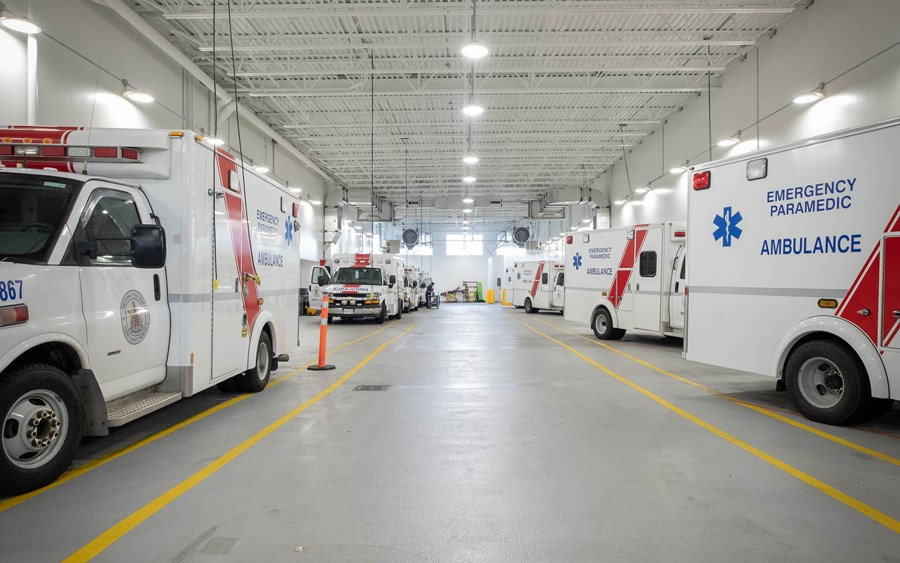 But BCEHS spokesperson Shannon Miller told the NOW the Douglas Road station isn't closing – all the paramedic crews and unit chiefs are just being moved to the Delesalle Station on the other side of the city.
Modelled on an ambulance station hub in Victoria, the purpose-built, 46,700-square-foot Delesalle facility will "improve ambulance response times for the local community in Burnaby," according to Miller.
"There has been no change in resources to the community," she said. "Indeed, Delesalle with its multi-station approach offers more potential resources to respond to medical emergencies in Burnaby."
Crews from two other area stations have already moved into Delesalle along with BCEHS's logistics and maintenance operations, according to Miller.
She said she didn't know how the paramedics union could have been taken off guard.
"Delesalle has been open for a year, and everybody knew this was happening," she said.
But city councillors who approved rezoning and the sale of city land for the Delesalle station a few years ago knew of no such plan until this week, according to Coun. Colleen Jordan.
Jordan was on the city's planning and development committee, which received a report about the Delesalle plan in October 2015.
It said the proposed facility would relocate and consolidate two former ambulance stations in Vancouver and New Westminster, as well as a special operations/emergency management operations facility in North Delta.
"It is noted that the North Burnaby area will continue to be served by the BC Ambulance Centre facility located at 925 Douglas Rd.," stated the report.
"There was never the thought that the north one would disappear," Jordan told the NOW.
Jordan said there had been no consultation with the city about the closure of the Douglas Road station, and she echoed Clifford's concerns about slower response times in North Burnaby.
"Going across Burnaby north and south is not easy, especially SFU," she said. "I think that's a concern. Even with lights and sirens I would think it's considerably longer."
Jordan acknowledged, however, that ambulances – unlike fire trucks – are often on the road already when responding to calls, so the location of the stations doesn't always correlate with response times.
BCEHS made the same point.
"In busy metro communities, the ambulance station location has very little impact on response time," Miller said. "Most all available paramedics are out of the station during shifts, particularly during the day when call volume is high and they can go from patient response to hospital to another patient response."
Clifford, however, said closing the Douglas Road station will impact response time and that paramedics having no breaks speaks more to the service being under-resourced.
"Hopefully we'd have enough resources that they would have some sort of reasonable down time between calls to look after their mental health and wellness and eat and do their paperwork," Clifford said.
Staff at the Douglas Road station were notified of the move last Tuesday, according to BCEHS.
They will get a 60-day notice shortly with the specific move date, Miller said.
She said BCEHS's lease for the Douglas station property was renewed last fall and expires in April 2025.
"BCEHS is currently reviewing plans for the future use of the station, including potentially a rest-and-ready facility, a station annex or another use," Miller said.
This story has been changed. It originally stated Station 248 was closing. The number for the Douglas Road station is, in fact, 258.