Coach Allison McNeill hadn't really thought much about the name of SFU's sports teams until she brought her women's basketball team to the American South for the NAIA (National Association of Intercollegiate Athletics) national championships for the first time in 1990.
She remembers the 32 competing teams sitting down for a banquet in Jackson, Tennessee and each team being introduced and applauded in turn – until SFU's turn came up.
"They said, 'the Simon Fraser University Clan,' and there was an absolute hush around the room," she said.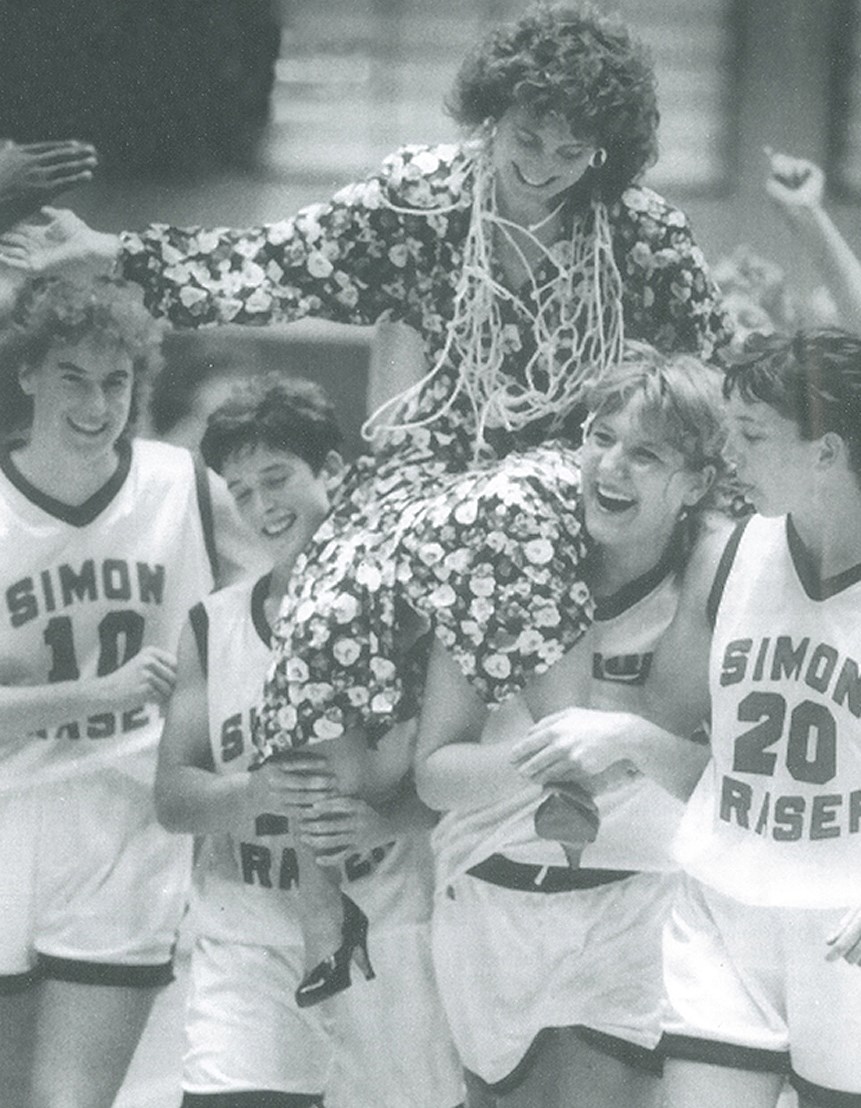 At first the SFU players and coaches were confused, thinking it might have something to do with them being Canadian, McNeill said.
They only clued in after the guest speaker, U.S. soccer star Kyle Rote Jr., stepped up to the podium and took it upon himself to explain the team name, McNeill said.
Aside from a 10-year partial transfer to Canadian Interuniversity Sport between 2000 and 2010, SFU has spent most of its existence competing in the U.S., first in the NAIA and, since 2010, in the NCAA as a Division 2 school.
For decades, SFU coaches and athletes have found themselves explaining the team name to American competitors to differentiate it from that other Klan, the white supremacist hate group, the Ku Klux Klan.
Holly Andersen, an SFU philosophy professor originally from Montana, says it's time to pull the plug – especially in light of recent Neo-Nazi and Klan rallies as close to home as Seattle.
She has launched a petition aimed at convincing the powers that be to change the SFU team name.
"I think the term 'clan' has vastly different meanings in the U.S. and in Canada," she told the NOW, "and so, in the Canadian context, it's not a problematic term. But in the U.S. context, it's one of the worst words you can say."
Since SFU has invited itself into the NCAA, "into their house," Andersen said, it's disrespectful, especially to black American opponents, for the university to keep competing under a name with so much racist baggage.
"Everybody in the U.S. knows that that's not what the Canadians mean by it," she said. "There's nobody who thinks we're actually members of the Ku Klux Klan. Nevertheless, it's like standing in someone's face and swearing at them really loudly."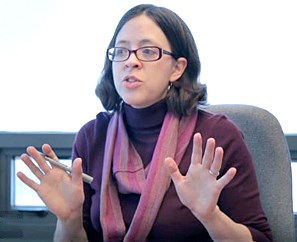 With the university already in the NCAA and getting ready to build a brand new stadium on Burnaby Mountain by 2020, Andersen said the time is perfect for a name change.
Without it, SFU will make it hard for her and others who share her view to get behind the university's sports teams, she said.
"It's just not a thing you can cheer or be proud of," she said.
Some SFU sports alumni disagree.
McNeill, who after 13 seasons at SFU and 11 trips to the NAIA nationals went on to coach Canada's national women's basketball team for 11 years, said she was always proud of the university's unique team name.
"We used the name when we talked about our teams – we're family, we stick together, we work together," she said.
That being said, McNeill said discussion is always good.
"Maybe it has to be looked at, but I know, traditionally, it was a positive thing for our team," she said.
Richard White, who played football at SFU from 1979 to 1982 before playing four years in the CFL, is even more passionate about the team name.
"It would be very painful for me, a name change," said the Oakville, Ont. native.
For him, "the clan" is a powerful symbol of strength and resilience.
"That's how the Scottish people survived; it's because of family," he said. "They were persecuted and taken advantage of and everything, but the one thing that they always had is that they had their family."
His pride in his Scottish heritage (Murray of Tullibardine) comes from his mother, whose own mother was Scottish and whose father was a merchant marine from Africa.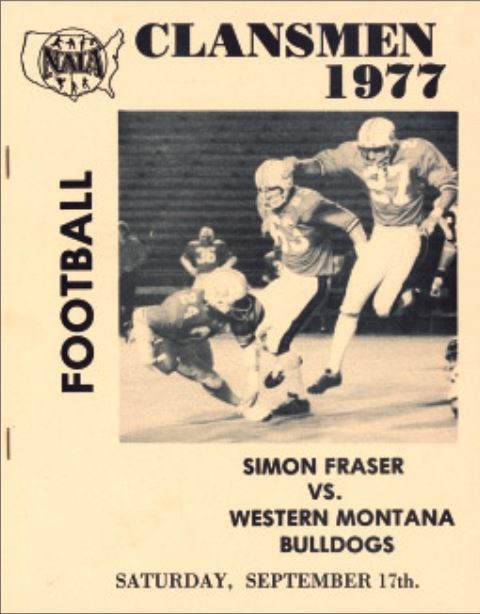 "She grew up in Scotland as a black person, and the prejudice and the attitude toward black people in Scotland was kind of tough for her," White said, "but the other part of it was that my whole life I understood the idea of clansmen because she was from a clan."
White said he and his mother were excited when he was recruited by a Canadian university with Scottish roots.
As one of the Clan's few black players between 1979 and 1982, however, he often took the brunt of the team name's negative baggage in the U.S.
"I would get questioned quite quickly; maybe the other guys didn't," he said. "But right away, whether it was from a bellhop helping us with our bags or the guy at the desk, usually
One of his most "nerve-racking" moments came at the University of Idaho.
"There was a big banner across the stadium and it said, 'Help the Idaho Vandals wipe out the KKKlan,'" White said.
Worse yet, he said, were the fans who seemed to like the idea of a connection between the Clan and the KKK and who yelled racist slurs at him and told him to get off the field.
For White, though, "clan" has remained a powerfully positive word.
"To change it, I feel like we're giving in," he said.
Alternatives suggested by Andersen (including the Tartans, a nod to SFU's first student newspaper, and the Pipers, a reference to the university's world famous pipe band) don't pack the same clout for White.
In the American context, however, Andersen maintains there is no way to save the word "clan" from its association with the Ku Klux Klan and the ideas that group represents.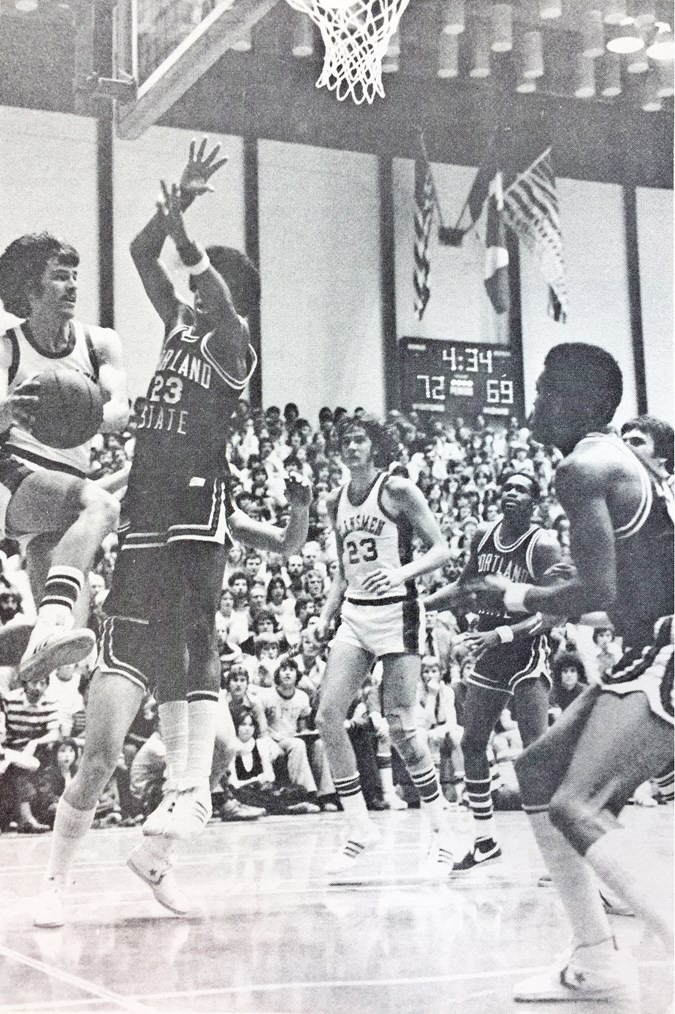 "They already own that word," she said, "and they owned that word for more than 50 years before SFU ever decided to pick that name. Within the U.S. context, there is no way for it to ever mean anything other than what it means. There's no reclaiming it from them. The black student athletes that we play against are the people that we're actually punishing by sticking to that name."
Andersen said she's found current student athletes and more recent alumni don't feel a personal connection to the name.
"It's only when you look further further back that people really feel this deep connection to that name as sort of representing their thing, and I think the university itself has really changed. …While the past is important, it also really matters that it's not somehow more important than anything that will ever happen at SFU."
Andersen's petition had 325 signatures as of Thursday afternoon.
In the petition, she calls on people to leave comments with their signatures, especially if they are student athletes in the U.S. or work at an American college or university.
"Some Canadians think the Klan is old history – we need to show them it is not," she writes.
Andersen met with athletics director Theresa Hanson on Aug. 31, according to a petition update, and hopes to meet with SFU president Andrew Petter on the matter later this month.
The university is aware of the criticisms about the Clan name, according to SFU communications director Kurt Heinrich.
"This concern is not new, but it has been given new impetus by recent events in the United States," Heinrich wrote in an emailed statement. "We will be reviewing the situation in light of recent events, and will consider what further steps, if any, might be taken to avoid possible misunderstandings relating to the use of this name by our athletic teams."
To read Andersen's petition, visit tinyurl.com/ClanPetition.
What's in a name?
When the university atop Burnaby Mountain decided to take on the name of North West Company explorer Simon Fraser in 1965, it adopted his Scottish roots as well.
From its motto and coat of arms to its world famous pipe band and current mascot (a tartan-wearing Scottish terrier named McFogg the Dog), the university has taken on numerous Scottish symbols over the years.
From the beginning, its teams have been known as the Clan, the Clansmen and, later, the Clanswomen.
While the gender neutral "Clan" is more commonly used today, there's no evidence the change from Clansmen and Clanswomen was ever officially made, according to SFU reference archivist Paul Hebbard.
A Scottish clan (from the Gaelic word for children) is a kinship group among Scottish people that gives members a shared identity.
The "Klan" part of the Ku Klux Klan derives from the same Gaelic word.